By Kendra Kuhar on Jul 10th 2017
With how popular commercial flying is today, it's hard to believe the multi-billion-dollar industry ever served anyone other than its passengers.

Airplane development in World War 1 encouraged officials to consider the potential of using planes for fast commercial and mail transportation. By early 1918, Congress approved $100,000 to experiment with an air mail route.

On May 15, 1918 the first air mail route was established between New York, NY and Washington, D.C. with a layover in Philadelphia, PA. A reliable percentage of delivery was attained on the route and the department planned to extend services.

The Post Office Department took over the operation and paid $476,000 to remodel planes received from the Army. However, this was discontinued in July 1921 when the service began using the DeHaviland plane with the Liberty-12 engine as standard. Improvements were made to this plane and it became the primary aircraft for transcontinental flights delivering mail.

Mail was the main focus for cross-country delivery because planes could hold more mail than people due to weight restrictions. The transition into commercial aviation began as airplanes became increasingly larger, and carriers realized both passengers and mail could be on the same flight due to extended cargo space.

Passenger airlines grew in size and passenger safety shifted into focus. Airlines also worked to make flying more comfortable by providing food, enclosed cabins, and lavatories.

From letters to luxury, learn about the first class cabin revolution and how planes went from stocking mail to mini bars.
Commercial Flying's First Start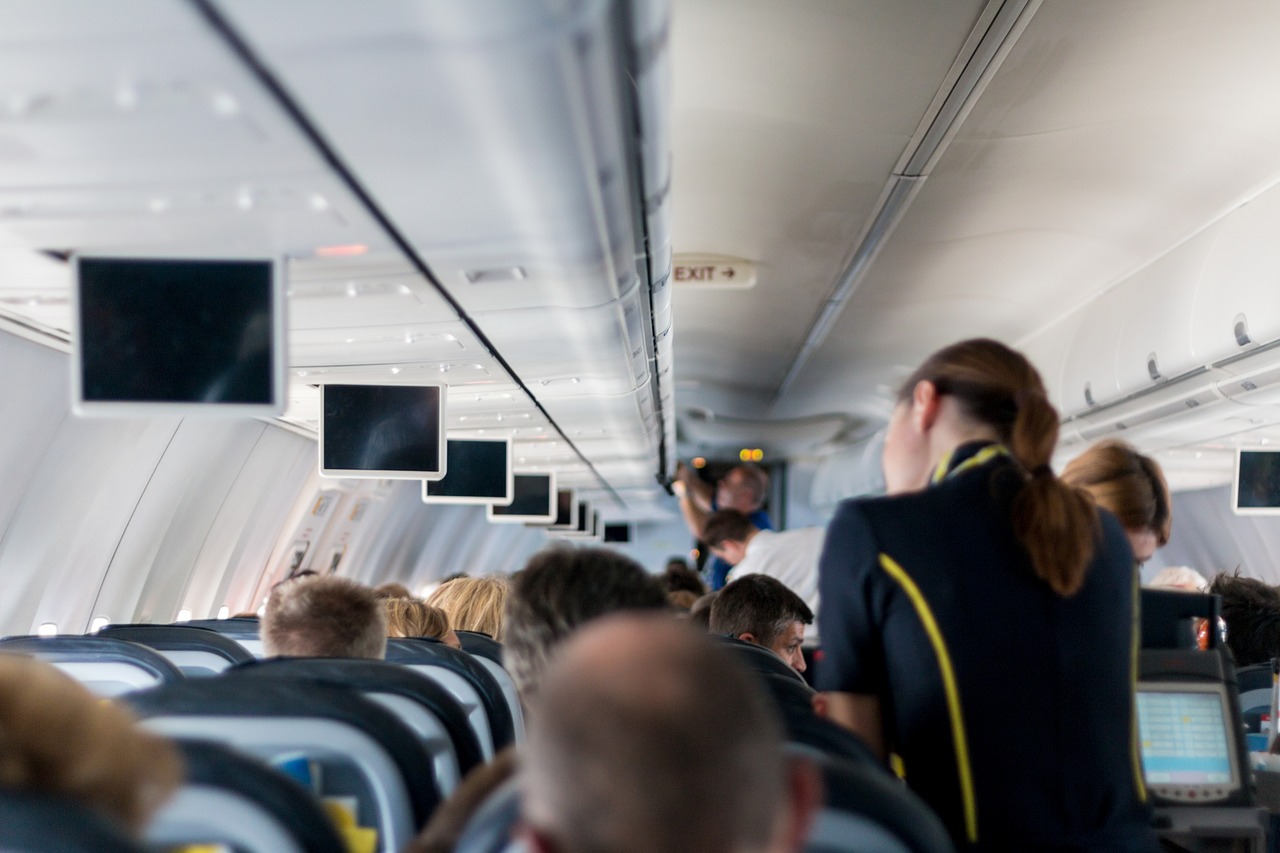 Airlines committed to providing passengers with as much convenience and luxury as possible. What better way to do this than to have a flight attendant on board that can get you what you need for your flight?

United Airlines introduced the first American female flight attendant in 1930. Ellen Church was a licensed pilot, as well as a registered nurse. She recommended nurses be hired to help with co-pilot duties and put passengers at ease regarding fear from the dangers of flying.

In 1949, the British plane de Havilland Comet completed its first flight. Some changes had to be made to the design for safety reasons and in the meantime, a Boeing-707 flew for the first time in July 1954. The airliner is a staple in the jet age for passenger travel.
Cabin Design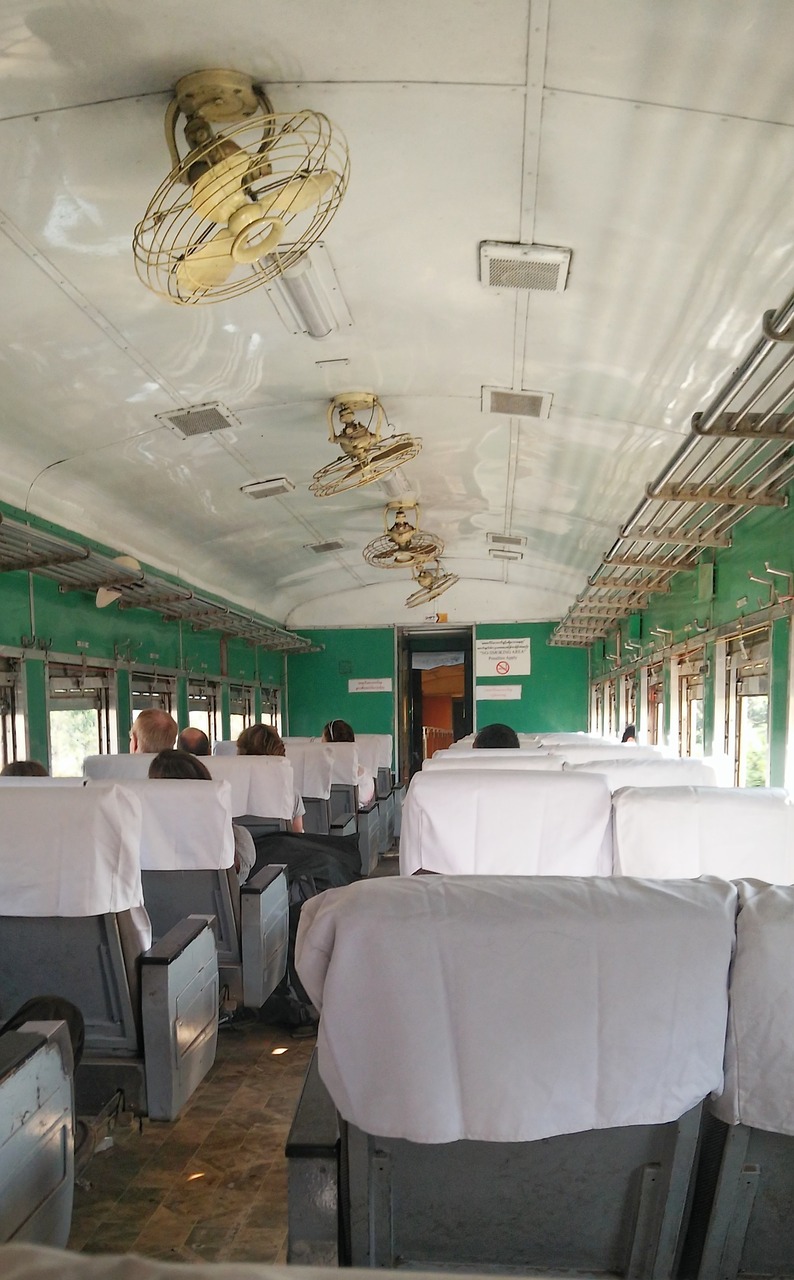 At one point in time, airplanes had one class for passengers on flights. There wasn't First Class, Business Class, Premium Economy, or Economy; everyone received the same flight accommodations.

The interior of the first passenger aircraft was simpler than what we know today. Flights had long, narrow cabins with chairs and no seat belts-the seats were considered highly innovative at the time. Although risky, flying was affordable for nearly anyone who wanted to get away for a while.

The aviation industry grew and designers' inspiration to design the cabin did also. These designers were inspired by luxury trains and ocean liners.

By early 1969, the first Boeing-747 took flight and marked another milestone in commercial aviation.

Traveling had increased significantly over the last decade and the aircraft had more features, overall including better fuel economy, stronger engines, and a separate cockpit area for the pilots. Amenities for passengers increased with serving lunch and having all meals served only on China and porcelain.

As air travel popularized, people considered getting to their vacation destination a vacation itself.

Passengers dressed in their best clothing and took photos as if flying was a celebrity event. They paid up to 5% of their yearly salary and risked being subject to violent turbulence for the chance to eat lobster, drink for free, and write family and friends about their flight experience on postcards they were handed as they boarded the plane.
Luxury Travel
Boeing Stratocruisers, Lockheed Constellations, Douglas DC-6s, and Pan Am flights provided sleeping accommodations for passengers on Transatlantic flights. The airplane beds, called berths, were meant for traveling long-distance. Upper and lower berths had mattresses, sheets, curtains for privacy, windows, and reading lights.

By the late 1950s, the term "First Class" became official. Pan Am was a leading company in luxury. Passengers in First Class received a multi-course dinner with food cooked on board paired with top shelf wine and champagne. The lounge also included an upstairs area with dining room seating.

British Airways introduced their own First Class cabin in the 1980s called Club World. The airliner offered lie-flat beds and made way for even more competition in luxury. As planes grew larger, competition grew stronger and some planes even opened up piano bars on the second level.
Modern First Class Cabins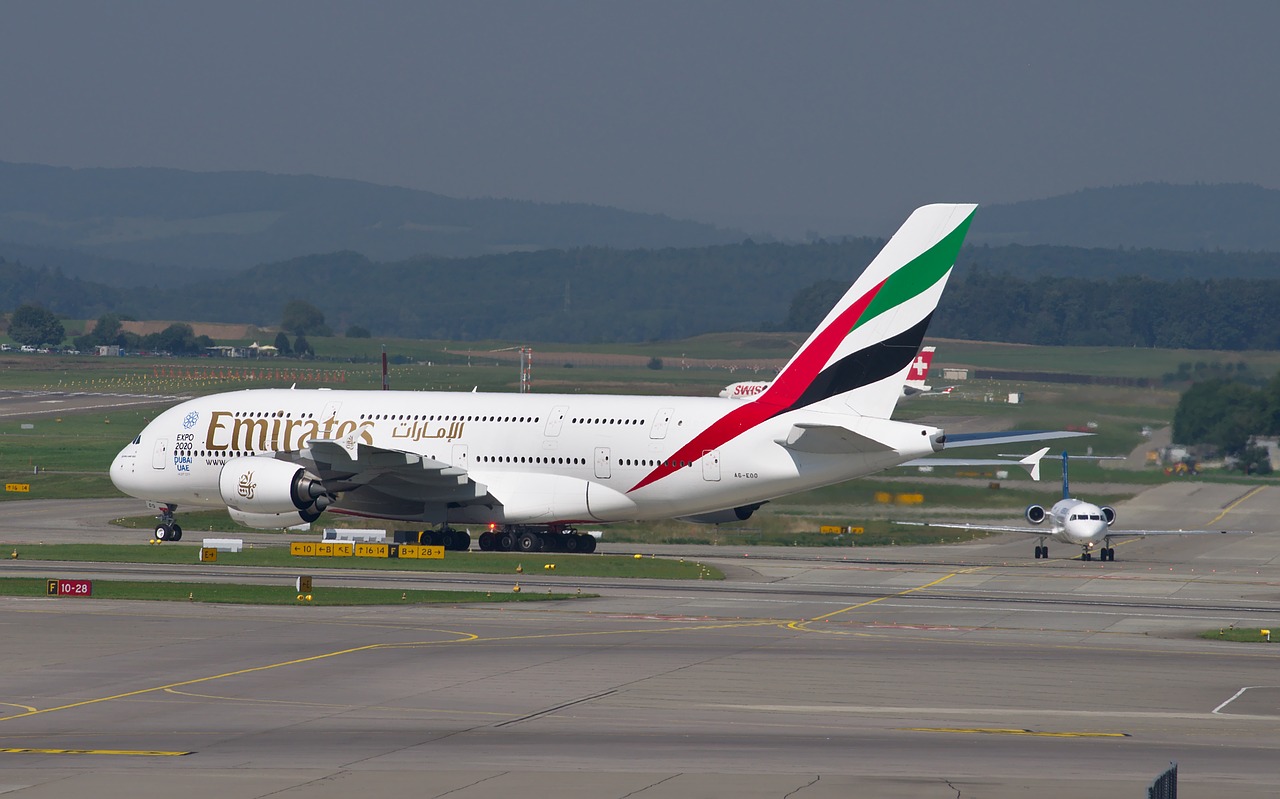 Lavish amenities, luxury pods, and plush bedding make long 18-hour flights less painful. Some of the top airlines make for the ultimate flying experience in first class.

Emirates Airlines, based in Dubai, provide a suite. This space includes a personal vanity, mini-bar, a 23-inch wide-screen LCD monitor, and a seat that converts into a full-length bed.

Air India is one of the most luxurious as well. The cabin features eight private suites with seven-foot-long beds equipped featuring an eight-point massage system. Passengers also enjoyed a 23-inch flat-screen television, storage closets, a wardrobe, and a work table easily converted to a dining table.

With the establishment of more classes, some airlines are promoting their first class sections as "suites." Singapore Airlines does this with the tagline, "A class above first." Suites going down the center of the plane offer a double bed and privacy blinds retracting from the ceiling.

Eithad Airways went even further by introducing a three-room suite called "The Residence" at the end of 2014 on an Airbus A830.
---
Sources:

http://www.airmailpioneers.org/content/Sagahistory...




http://www.businessinsider.com/the-worlds-10-most-...

http://www.huffingtonpost.com/2014/06/15/air-trave...

http://blog.thetravelinsider.info/2016/09/history-...