Aviation Oil Outlet is a division of the nationally recognized PSC Online Stores.
Together, we are leading the nation with our innovative approach to e-commerce lubricant distribution.
At Aviation Oil Outlet, we offer only the best and certified aircraft oils and greases from leading manufacturers.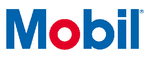 Browse Products By Category
Our mission is to provide you with a convienent, informative, and seamless, one-stop e-commerce shopping experience. If you can't find the product you are looking for here, or if you have any technical questions, please feel free to contact us at our toll-free number, 1-855-215-2914.