SHOP BY CATEGORY BELOW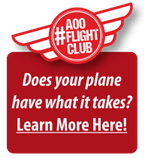 Aviation Grade 65, SAE 30
Aviation Grade 65, SAE 30
Aviation engine oils have unique systems assigning them a viscosity grade. Oils referred to as Aviation Grade 65 have the same viscosity as SAE 30 oils: 11.1 cSt @ 100°C. SAE stands for the Society of Automotive Engineers – naturally these designations are primarily reserved for automotive lubricants, however, SAE has a specific method of measuring viscosity, or oil thickness (a universal measurement in centistokes), and as such these numbers may be assigned to other types of lubricants including those used in aircraft.
If you have any questions, please call us at 1-855-899-7467.
Click on a product category below to see the products that are available.