SHOP BY CATEGORY BELOW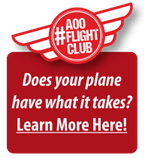 Grade 100 with Lycoming LW 16702 Additives
Grade 100 with Lycoming LW 16702 Additives
Manufacturers at Lycoming have specific requirements for lubricants intended for use in their Lycoming aircraft engines. In particular, additive LW-16702 is a unique anti-scuffing agent that meets the necessary requirements for use in Lycoming engines. In addition to this additive, these oils contain an select blend of premium base stocks and performance additives to ensure high performance and cleanliness.
The LW 16702 additive is an anti-abrasive element that minimizes engine wear and is added to lubricants intended for use in Lycoming aircraft engines. These oils may not be used in the following applications:
Aircraft engines that have been converted from automotive engines.

Helicopters that contain a single transmission oil and engine oil reservoir.

Applications wherein a specific lubricant is recommended for engine break-in in engines with hard chrome and channel cylinders.
If you have any questions, please call us at 1-855-899-7467.
Click on a product category below to see the products that are available.