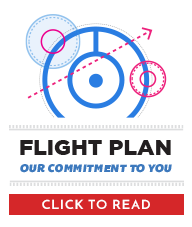 Mobil
Three international brands. Three century-long, distinguished histories.

AeroShell, Mobil, and Phillips 66 are the world-leaders in the business of aviation lubricants for good reason; while the logos, laboratories, and international headquarters have changed with time, the three brands utter dominance in the aviation lubrication market has been all but consistent.

We'd like to think Aviation Oil Outlet has represented this same sort of consistency – while our goals have always been to flourish as a small, educationally-focused business, we have no problem admitting that over the past few years, we've undergone some big, transformative changes: a majority of which are – at least in part – due to our unbeaten selection of aviation lubricants from our top brands.

Never underestimate the little guy – at AOO, our small-business mindset has allowed us to engage with our customers far beyond the capabilities of our friends in big oil. So while we have the products that you want, we also have the experts on hand; should you run into trouble navigating our selection from the top aviation oil brands, please give us a call at 1-855-899-7467.