SHOP BY CATEGORY BELOW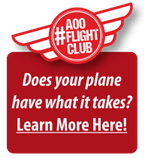 Straight 100 Grade, Normal Operation Ashless
Straight 100 Grade, Normal Operation Ashless
Straight 100 Grade Ashless Aviation Oils for Normal Operation are some of the most commonly used aviation oils for in-flight usage. These lubricants are refined from premium petroleum base-stocks and are formulated to provide outstanding protection and consistent lubrication in various aircraft engine types. Opposed piston aircraft engines, reciprocating piston engines, Lycoming engines, and Continental engines may all benefit from a Straight 100 Grade Normal Operation Oil.
These lubricants meet the following requirements and specs:
For Aeroshell Oil W100:
Lycoming No. 301-F, SAE J-1899, former MIL-L-22851D, Pratt and Whitney Service Bulletin No. 1183-S, Curtiss-Wright, Teledyne Continental MHS No. 24B, Franklin Engine Company.
Phillips 66 Type A Aviation Oil 100AD:
Pratt & Whitney Service Bulletin No. 1183 Rev. U, Avco Lycoming Material Specification No. 301G, Teledyne Continental Material Specification MHS-24B, U.S. Military Specification MIL-L-22851D (for additive treatment), and SAE Standard J1899.
QPL Approval Numbers: D07L1-50 (Type A 100AD).
If you have any questions, please call us at 1-855-899-7467.
Click on a product category below to see the products that are available.