By Kayleigh DeMace on Feb 13th 2017
First class travel is a dream for some, but what does it matter if you're all getting from point A to point B at the same time?
I've only traveled first class once in my life- and I slept through most of it. That particular travel experience was a blur of running from one terminal to the next while trying to grab something to eat in between, so it's no wonder I fell asleep so easily.
But I do remember waking up to warm cookies and a hot towel. That was too nice to forget.

So, what did I miss out on? (Not the comfy seats, that's for sure.)

Here's a breakdown of what goes on in first class. You decide if you're missing out or if you can live without.
What happens before you get on the plane?
Well, there's the airport lounge. This is a place where first class travelers can go before the flight to unwind and relax, away from the hustle and bustle of the airport.



This is a big plus for some. If you're traveling on business, you might need this quiet to get some work done or even get away from the work and just breathe for a minute. The most basic of lounges will at least offer this and some free water/coffee.

Others have drinks for sale, as well as Wi-Fi access. Others still, on the more extravagant and rare end, offer spas and even full meals. Most of the time though, you'd just have access to a place to get some work done in a quiet atmosphere.
And what about on the plane?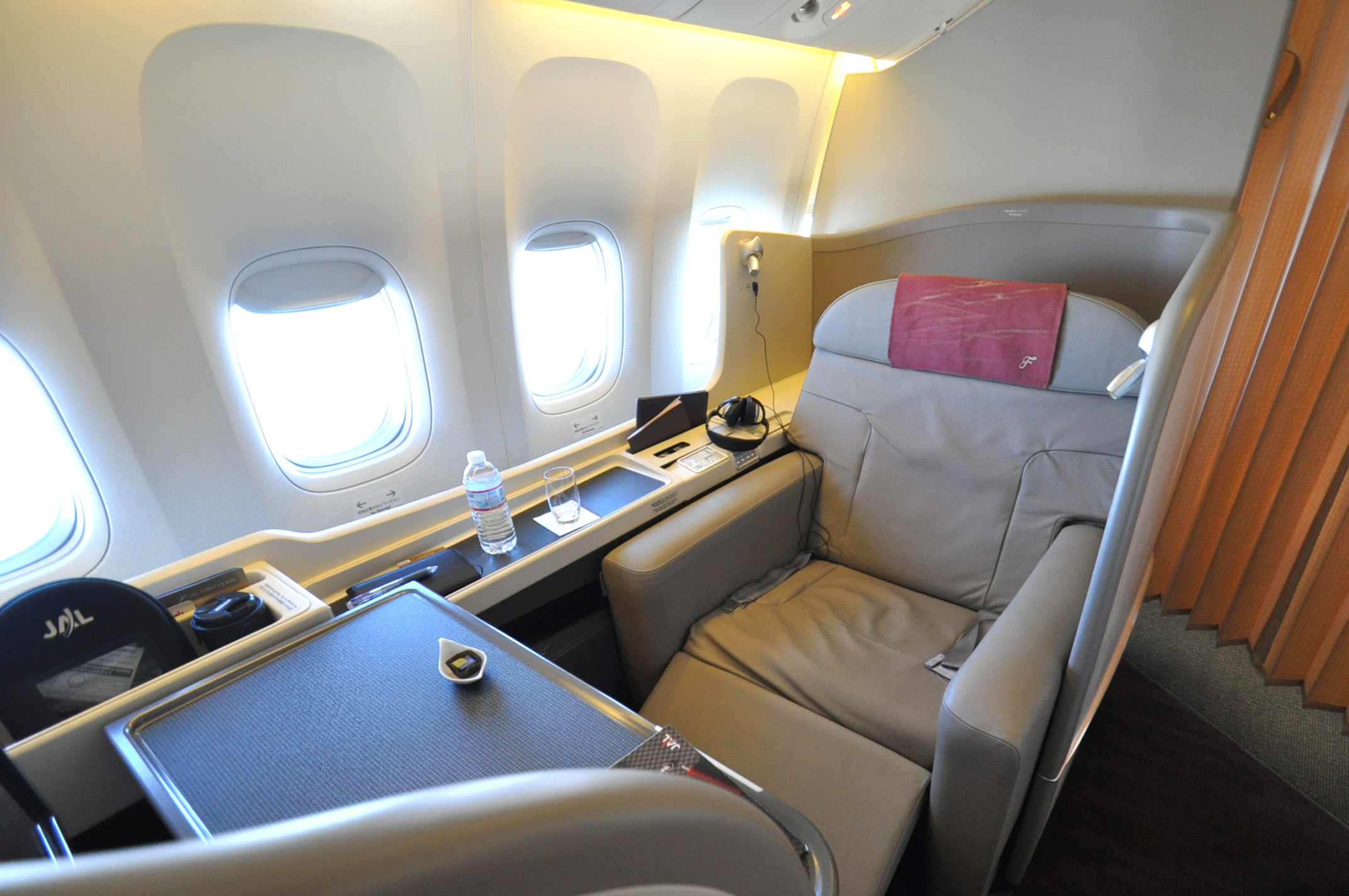 More leg room and more comfortable seats!

This is a great thing for the tall and tired. Being able to stretch out without jamming your knees into the seat in front of you is a big plus for first class travelers.

Some airlines offer mini-suites for first class travelers. In these, you're essentially cut off from all other travelers in your own little nook of the plane. Seats recline into beds, making sleep come much easier for travelers.

Then there are food and drink perks. The menu offers more options than in economy class and drinks are unlimited. Here, there are also more options available than anywhere else on the plane.

The same often goes for free movie selections.

Finally, there are those wonderful hot towels. Sometimes, these are only distributed in the beginning of a flight, and other times periodically throughout.

But what are they for? Well, you have a few options here: use them to clean your hands, your glasses, or even your table before eating.

Personally, I've only used them on my hands. Other than the cleaning benefits, there's a spa-like feeling you get when you wrap your hands in hot towels. In my book, that level of pampering is something magical.
For some, business class might just be the new first class.
It's not unusual to find lie-flat seats in business class now, which was not a feature of first class travel in the past. The trend started in the 1900s with some airlines eliminating first class and making upgrades to business class.

Now, the addition of first class is sometimes emitted from the production of new aircraft. This change benefits the airlines as well since the cost of first class seats are more than business class-up to double the price sometimes.
At the end of the day, the first class travel experience is going to be different from one airline to the next. It all comes down to how you prefer to travel.
---
Sources:

http://www.huffingtonpost.com/chris-guillebeau/what-is-first-class-trave_b_221184.html
https://en.wikipedia.org/wiki/First_class_(aviation)
http://traveltips.usatoday.com/happens-first-class-24501.html
http://gadling.com/2009/12/30/galley-gossip-10-signs-theres-a-newbie-in-first-class/