By Sarah Simonovich on Jul 5th 2016
When it comes to having siblings, it tends to be a love/hate situation--sometimes a little more of one than the other (I can say that I know this from experience). And if there's anything more challenging than simply having siblings, working with them can be a completely different matter altogether.
Some siblings, however, have made businesses out of family and have found ways to work together to make great things happen. In honor of National Siblings Day, we remember three groups sets of siblings who have changed the history of aviation and aerospace forever.
The Wrights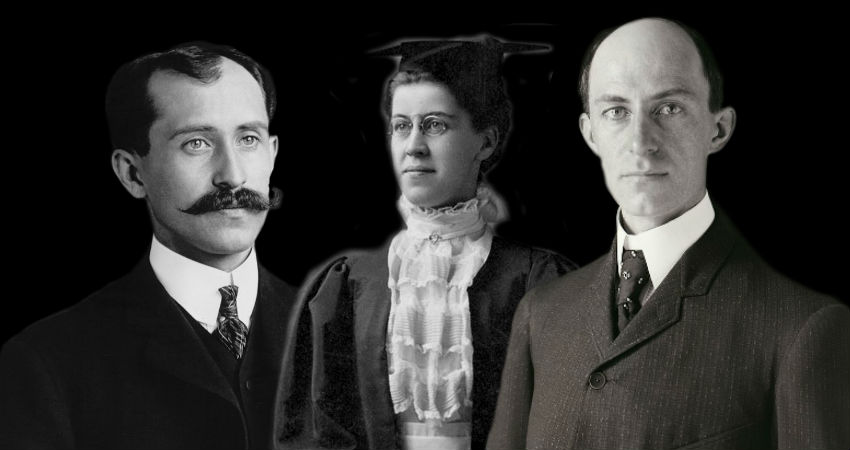 When it comes to the world of aviation, there are perhaps no other siblings more famous than Orville and Wilbur Wright.

Most agree that the brothers were the first to invent, build, and fly the first successful airplane (however, it is not without controversy). On December 17, 1903, Orville and Wilbur made the first controlled, sustainable flight of a powered, heavier-than-air aircraft just a bit south of Kitty Hawk, North Carolina. They managed this feat with their -Wright Flyer- aircraft. Even more impressive than the Wright Flyer, though, is the Vin Fiz Flyer, which they developed only 8 years later.

While the Wright brothers were famous for their aviation feats, their sister Katharine was very close to Orville and Wilbur and traveled with them to France. For a while, the three siblings were the most famous people in the world. Rumors circulated involving her importance in inventing the Wright Flyer. Twice she flew as a passenger with Wilbur and for a while, she was an Officer of the Wright Company until it was sold in 1915.
Granville Brothers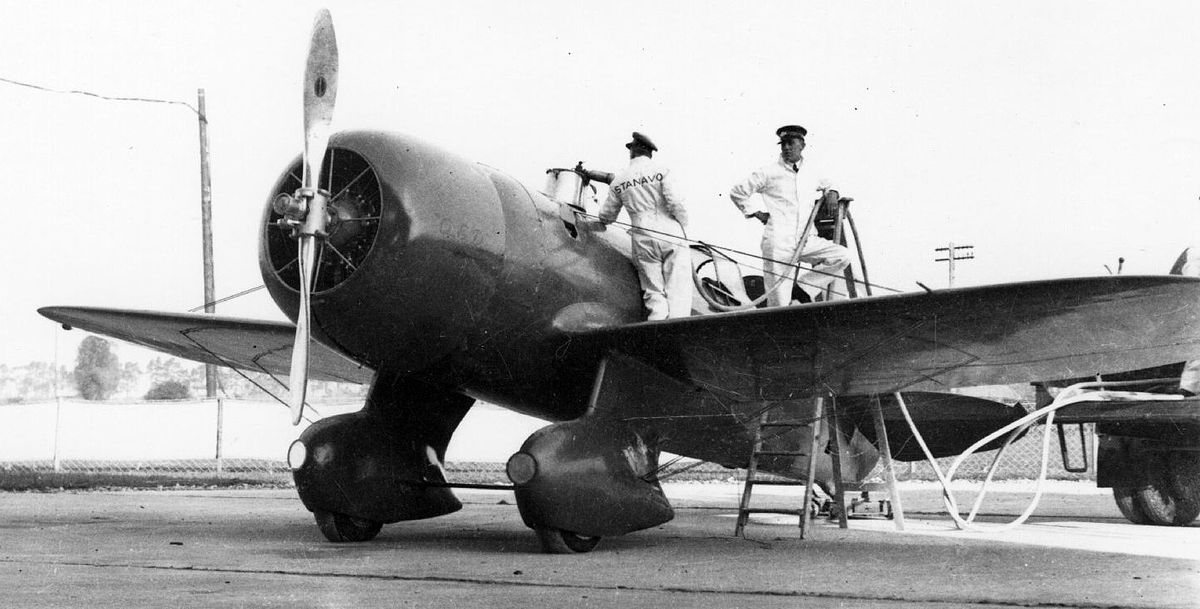 The Granville Brothers R-6H Gee Bee Q.E.D.

Although they only ever built a total of 24 aircraft, their Gee Bee Super Sportster air racers are synonymous with the golden age of air travel.

In the early 1920s, Zantford Granville had been an auto mechanic and traded engine repairs for flying lessons. Once he earned his pilot's license, he founded Granville Brothers Aircraft, an airplane repair shop, with his Brothers. From 1929 until bankruptcy in 1934, brothers Zantford, Thomas, Robert, Mark, and Edward built some of the world's fastest racing aircraft in Springfield, Massachusetts. At their factory, they produced sporty, highly-maneuverable biplanes with the intention of attracting the growing numbers of aviation enthusiasts getting into flying because it was fun.

Their racing planes, which used new, bold design concepts, won many races and set new speed records. They were also controversial, as several pilots died while flying them. Some view the Gee Bee as -killer aircraft,- while others admire their advanced aerodynamic designs and instead argue they were too aerodynamically advanced for pilots to handle at that time.
Scott and Mark Kelly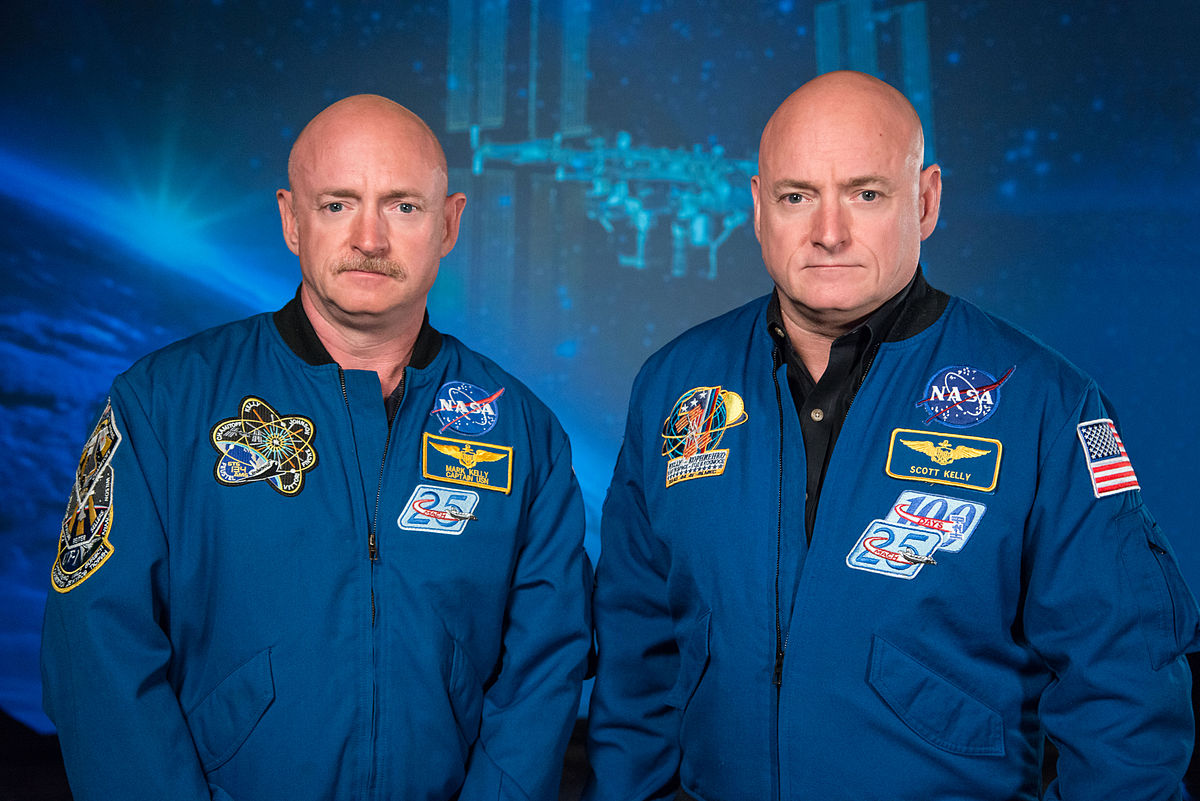 In more recent history, identical twins and retired American astronauts Scott and Mark Kelly have gained international (and potentially intergalactic) fame for their participation in NASA's twin study. They are also the only known siblings to have traveled in space.

As part of the Year Long Mission, Scott Kelly and Russian cosmonaut Mikhail Kornienko spent 342 days in space on the International Space Station (ISS) as part of a research project to study the health effects of long-term spaceflight. Data from the expedition will help inform the current assessments of crew performance/health and will also help determine better countermeasures to reduce the risks of future travels around the moon, an asteroid, and eventually Mars. Part of the study involved comparing the genetic effects of spaceflight between the twin brothers with Mark as the ground control subject.

Preliminary findings were discussed during the Human Research Program Investigators' Workshop in January. Scott retired from NASA April 1, 2016, and has since been appointed as United Nations Champion for Space by the United Nations Office for Outer Space Affairs (UNOOSA). Mark, the husband of former Congresswoman Gabrielle Giffords, has been retired from NASA since 2011. Since then he has written and co-authored a number of books, became the Director of Flight Crew Operations at World View Enterprises, and started a political action committee called Americans for Responsible Solutions with his wife.
---
Sources:
https://en.wikipedia.org/wiki/Wright_brothers
https://en.wikipedia.org/wiki/Katharine_Wright
http://wrightstories.com/the-wright-brothers-plus-...
http://www.centennialofflight.net/essay/Explorers_...
http://www.masslive.com/living/index.ssf/2013/05/s...
https://en.wikipedia.org/wiki/Granville_Brothers_A...
https://www.nasa.gov/feature/symphonizing-the-scie...
https://en.wikipedia.org/wiki/ISS_year_long_missio...
https://en.wikipedia.org/wiki/Scott_Kelly_(astrona...
https://en.wikipedia.org/wiki/Mark_Kelly#Retiremen...