By Kayleigh DeMace on Feb 17th 2017
It's a boat! It's a plane! It's an- amphibious aircraft!

The Beriev Be-200, manufactured by Irkut Corporation, was designed by the Beriev Aircraft Company. The intention was to design an aircraft that served multiple purposes, such as fighting fires, acting in search and rescue efforts, serving as passenger transportation, and more.
Design and Development
The Russian government approved the development of a purposed-designed water bomber in 1990 and the first model was displayed at the Paris Air Show one year later. It was developed from the Beriev A-40, another amphibious aircraft.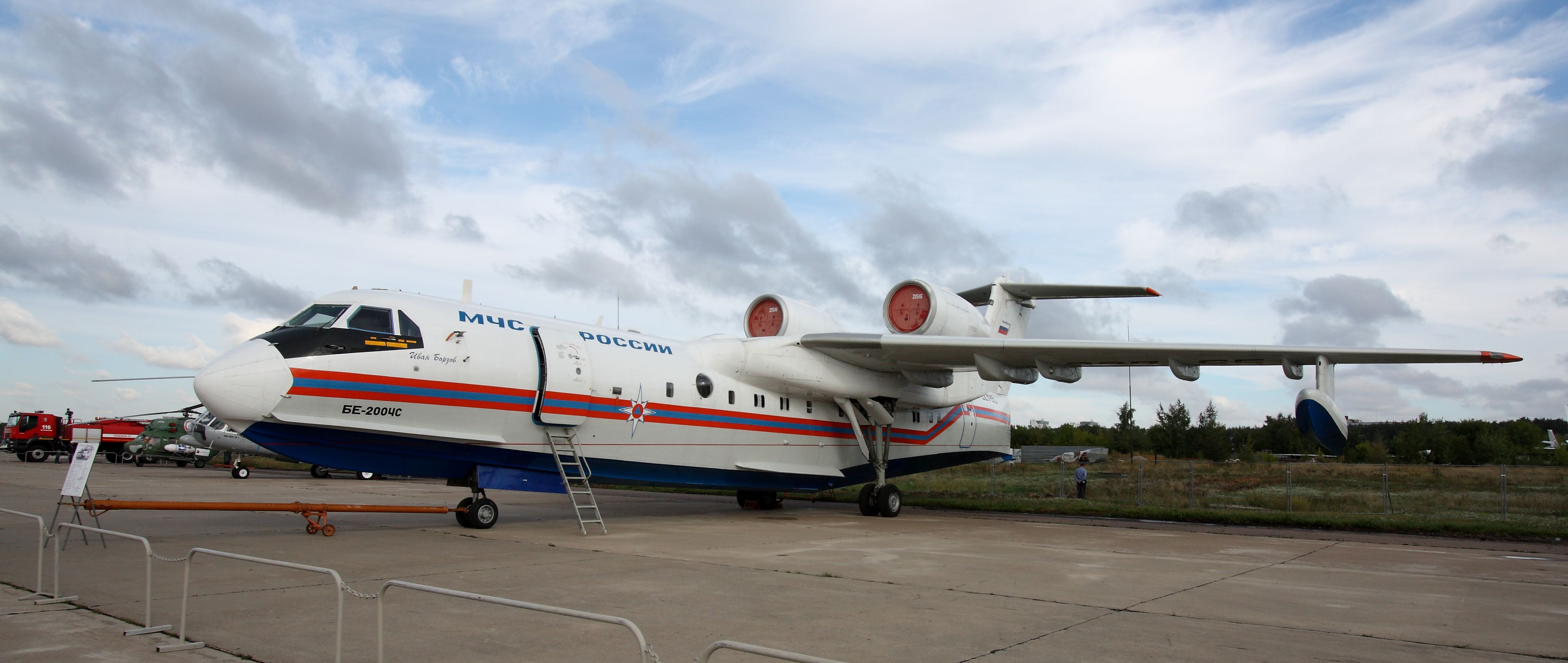 The unique design of the aircraft includes fire-fighting equipment that can scoop water from the surface of a body of water. It can do this at up to 95% of its takeoff speed and is powered by two pylon-mounted D-436TP engines.

The plane first flew on September 24, 1998 in an over 26-hour flight from Irkutsk, Siberia to Taganrog, Russia. Its first takeoff from water took place nearly one year later on September 10 from Taganrog.

Production is now located in Taganrog. It moved there from Irkutsk in 2010, and the first plane built in the new location was delivered in early 2017.

With the intention of serving a multitude of purposes, the aircraft contains a pressurized and air-conditioned cabin that can hold up to 72 passengers for travel. The air ambulance version can hold up to 30 stretchers with seven seats for other patients and medics.

When serving as search and rescue, it features searchlights and sensors as well as an inflatable boat, medical equipment, and surveillance system while holding up to 45 people.

The aircraft is also capable of anti-submarine warfare duties which can be met in another configuration as well.

Only 10 Be-200s have been built so far, and the plane is still in operation/production today.
Service in the Sky and on the Sea
The fire-fighter version, which was the predominantly sold version of the Be-200, can drop water and\or chemical retardants (check out our post on Aerial Fire Fighting for more on these types of planes!). The plane is equipped with eight water tanks, four which are retractable and two both in front of and behind the fuselage step.

The Be-200 can take off from a 1,800-meter-long runway or a body of water no less than 2,300 meters long and 2.5 meters deep. It can even take off in conditions with waves that are up to 1.3 meters high.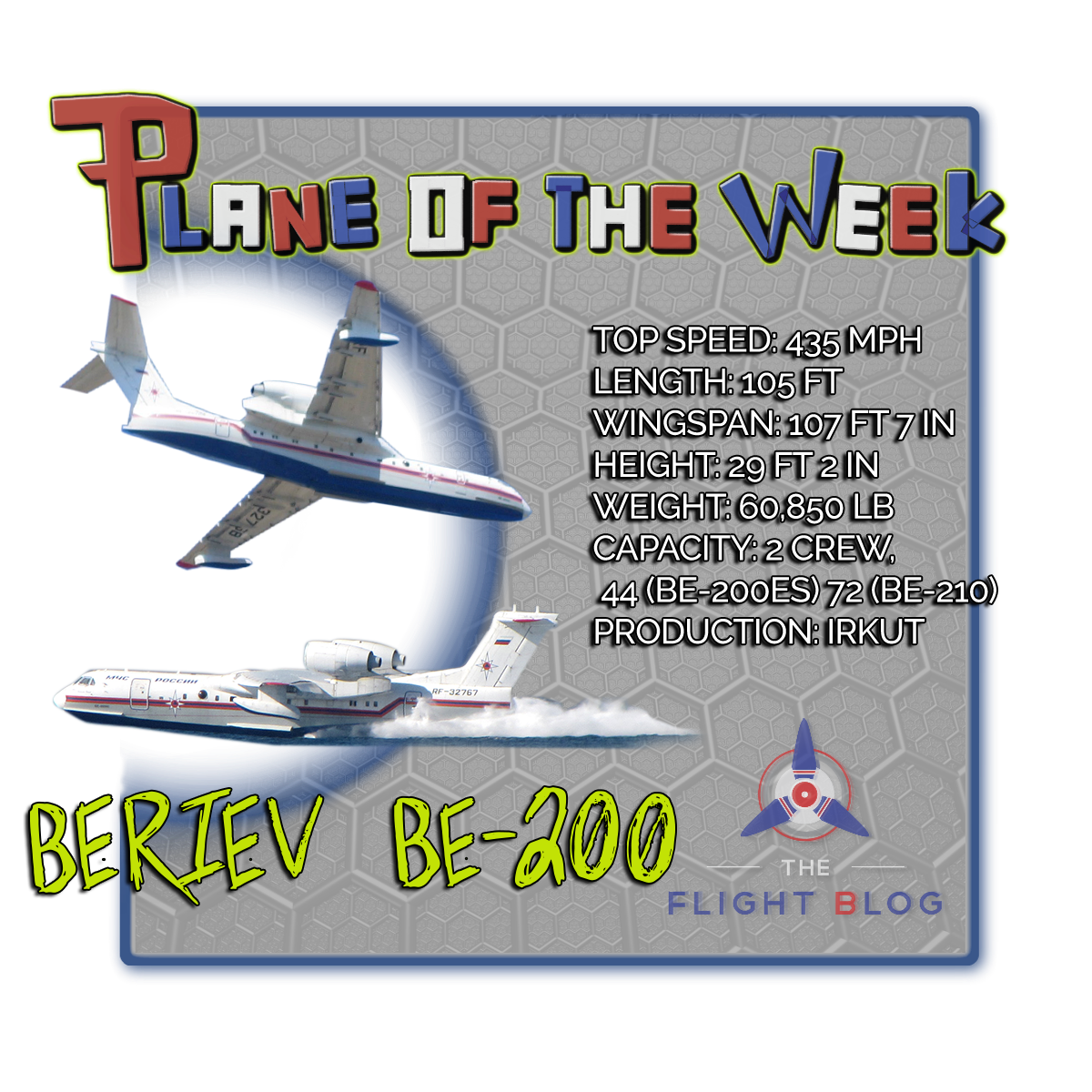 The planes have been used by Italian Civil Defense Department, Portuguese Fire Fighting Services, Indonesia's EMERCOM, and other countries to fight fires.
---
Sources:

https://en.wikipedia.org/wiki/Beriev_Be-200
http://www.airvectors.net/avbe200.html