By Kayleigh DeMace on May 5th 2017
The Airbus A310 was derived from the A300, the first twin-engine, wide-body airliner. But this derivative of the Airbus A300 introduced some significant changes to commercial air travel.
Design and Production

The Airbus A310 is just one of the planes to have come from the original Airbus A300B. This aircraft was shorter than the other Airbus planes by 13 frames, which brought down the number of passengers who could fly on the plane slightly. Still, there was a market for smaller jets and this presented a great option for airlines.

The first A310 flight took place on April 3, 1982 and it entered service in April of 1983. This jet was designed with a two-class layout and used digital avionics, active center-of-gravity control systems, new and smaller horizontal tail surfaces, and a two-crew EFIS flight deck. The planes came with two options for engines (General Electric's CF6-80C2 and Pratt & Whitney's PW4000), both of which provided reduced fuel burn, lower noise levels, and lower CO2 emissions.

The A310s didn't feature winglets, but the -200 and -300s did. The A310 featured a vertical stabilizer built from carbon-fiber materials. This offered weight savings when compared to metallic structures, pioneering the use of composites in commercial jetliners. These composites were also included in the A310's main landing gear doors, spoilers, and both the floor struts and panels.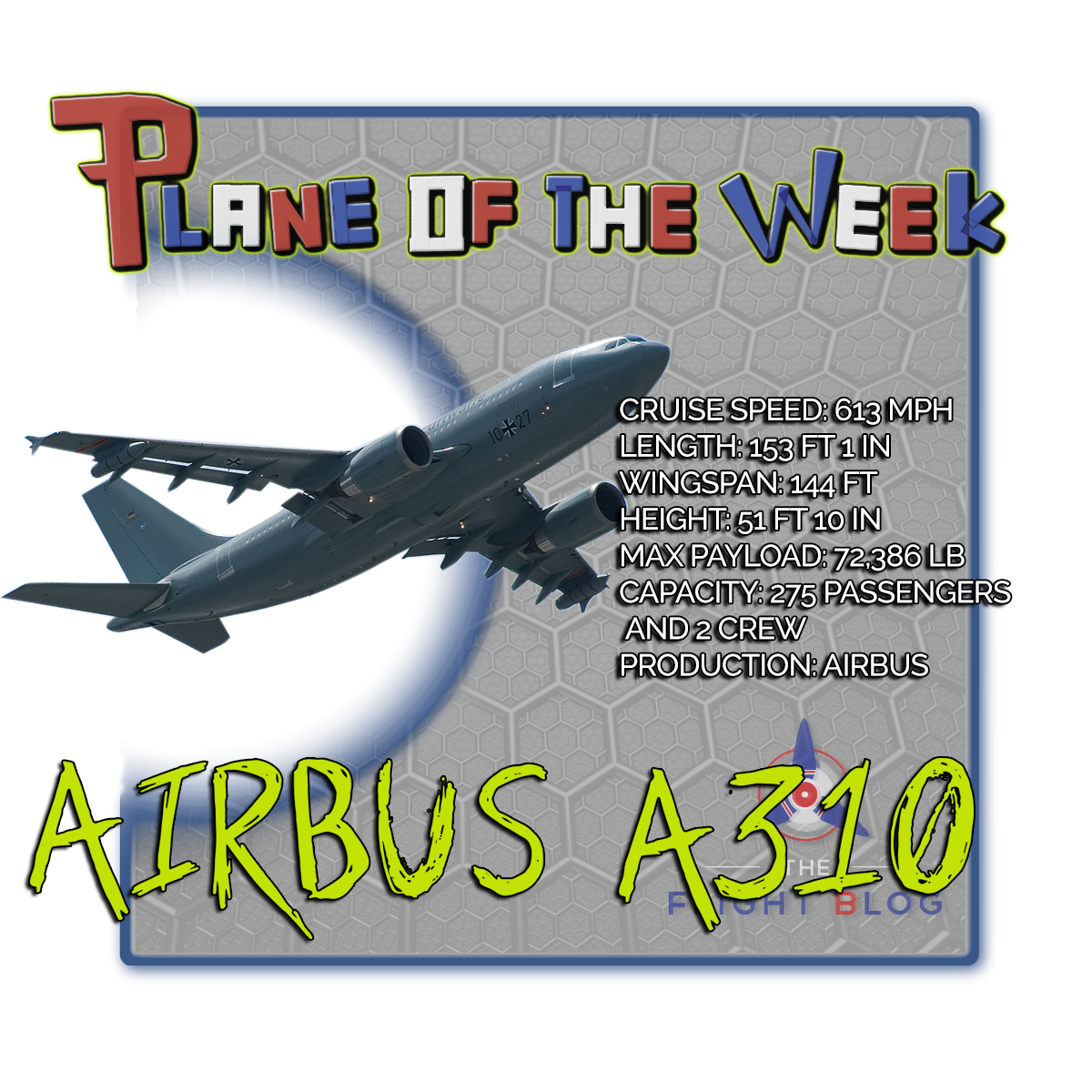 The Customer Experience
The design of this plane ensured comfort for all travelers. A310s are equipped with a 222-inch fuselage cross-section. It's the widest cross-section in its class and provides passengers with a lot of space.
Airbus A310s feature spacious overhead storage, compared to other commercial jets. The cabin air system provides draught-free air conditioning that controls the temperature in three separate cabin areas. Entertainment options are available in these planes as well, providing a more relaxed and enjoyable atmosphere for flyers.
Many A310s were converted to Federal Express freighters. Currently, just under 50 A310s remain in commercial travel service and the airplane model ceased production in 2007, along with the Airbus A300.
---
Sources:

https://en.wikipedia.org/wiki/Airbus_A310
http://www.airbus.com/aircraftfamilies/previous-generation-aircraft/a310/
http://www.airliners.net/aircraft-data/airbus-a310/20