By Kayleigh DeMace on Oct 11th 2017
Louis Blériot is famous for being the first to fly between continental Europe and Great Britain. We recently featured his Blériot XI in our Plane of the Week series!

But this man's life started out as an inventor.
Blériot's Early Years
Born in France on July 1, 1872, his career in aviation was funded by his success as a manufacturer of automotive accessories and headlamps. He created the first practical headlamp for trucks. Earning a degree in Arts and Trades from École Centrale Paris, his early career was focused on business manufacturing.

Seeing Clement Ader's bat-wing shaped plane at a local exhibition awoke his passion for aviation. A lot of his early designs were based on this plane, though he didn't specialize in any one design. Blériot created everything from gliders to monoplanes.

He didn't learn to fly until he was 30 years old, and he taught himself. His first flight took place in 1907 and just two years later his aviation company had a reputation for producing quality aircraft with high performance.

The Blériot XI was his first aircraft design that didn't immediately crash, though it had a few of its one problems initially-it wasn't able to run for more than 20 minutes at first. But, he proved himself by making a historic flight in the plane.
English Channel Flight
What he's most famous for is his flight across the English Channel in 1909, from France to Dover, England. He was up against two other pilots, Hubert Latham and Charles de Lambert, but each faced difficulty in their flight and were unable to succeed.

Blériot flew his own design, the Blériot XI that day, which won him the London Daily Mail prize of £1,000.

Without any instruments, he was actually unsure of his location over the Channel until he saw England's cliffs of Dover. The total flight took just under 40 minutes. He flew at around 40 mph, 250 feet in altitude, flying through tough weather conditions and hindered his visibility. Still, he succeeded in his mission, though executing a crash-landing that damaged his propeller and undercarriage.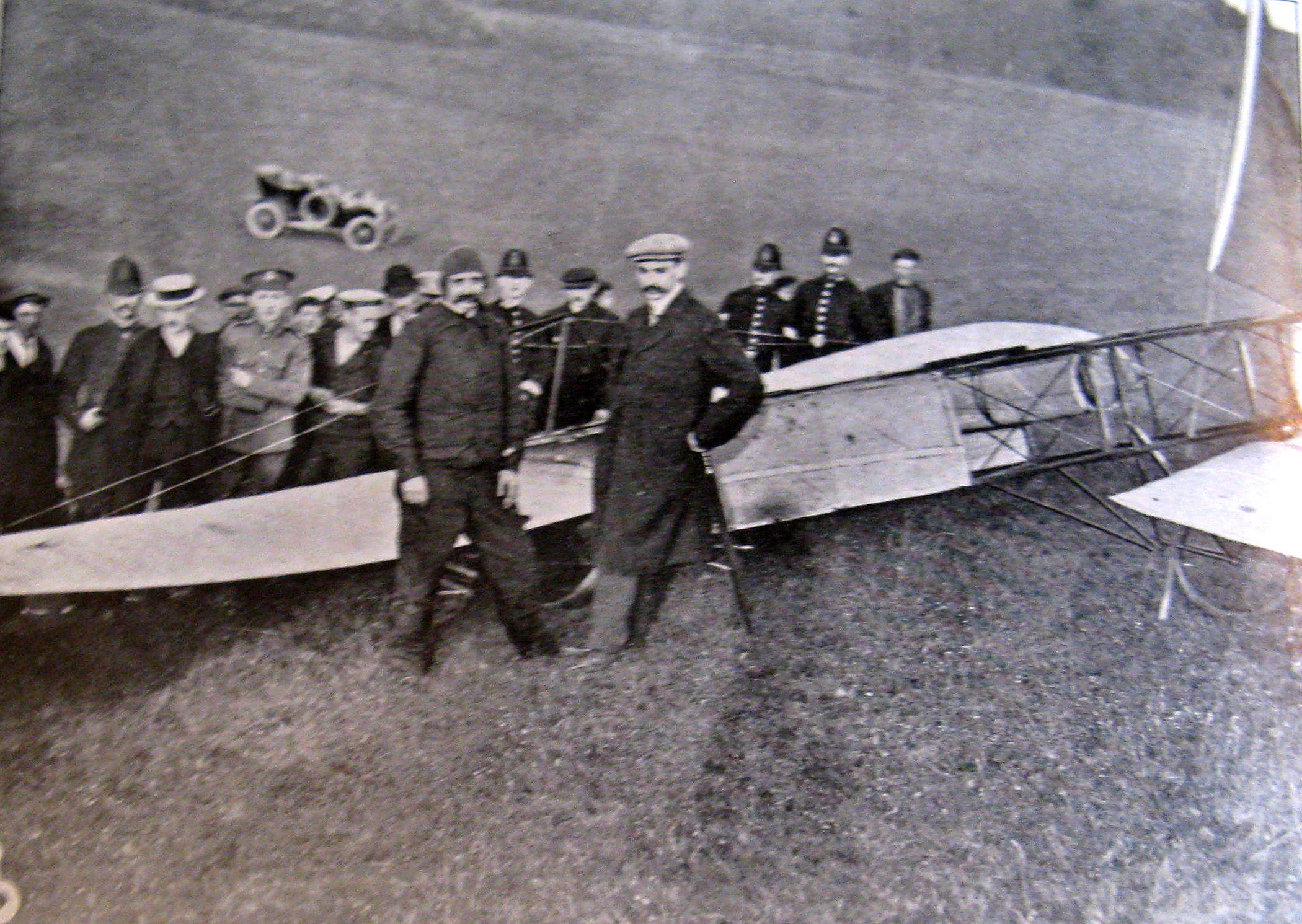 His aviation career really took off after this. He became one of the leading manufacturers of his generation. He featured the Blériot XI at the first International Paris Air Show, starting out his airplane manufacturing career.

The Louis Blériot medal was established in 1936 by the Federation Aeronautique Internationale. It is an award given for speed, altitude, and distance records set by light aircraft. Check out a list of winners here!
Considered the "father of the modern monoplane," Blériot's historic flight was the first of many pilot strides in aviation.
---
Sources:
http://www.ctie.monash.edu.au/hargrave/bleriot.html
https://en.wikipedia.org/wiki/Louis_Bl%C3%A9riot
http://economictimes.indiatimes.com/magazines/panache/what-you-should-know-about-louis-bleriot-the-pilot-behind-the-first-ever-overseas-flight/articleshow/59714501.cms
https://airandspace.si.edu/collection-objects/medal-louis-bleriot