By Kayleigh DeMace on Aug 7th 2017
There's nothing worse than being stuck in an airport, all alone, for five hours or more. I mean what are you supposed to do?

If you don't have access to the VIP or First Class lounges, the thought of that upcoming layover might be plaguing you day and night.

Well, it doesn't have to be so bad. Here are some tips on what to do with your time to make it fly by.
Leave for a While


If you have enough time, get out and see the town!

Sometimes, 7-hour layovers happen, and sometimes they stink. Get out and change the scenery while you're in a new place. Hire a taxi and grab something to eat or go to a coffee shop. There is often a place in the airport where you can rent a locker or space to leave your luggage so you don't have to lug it around with you the whole time.

Just keep your ID, passport, and boarding pass on you. You don't want to run into any problems when you try getting back to the airport!

Whatever you do, it's important to plan everything out really well. You don't want to be out to dinner and not able to make it back in time for your flight. If you're worried, you can tell your waitress/waiter that you have to get to the airport and catch a flight. This way you're not waiting on them for the bill too long. Set alarms too, while you're at it. This way you don't have to watch the clock the whole time you're out.
Get Moving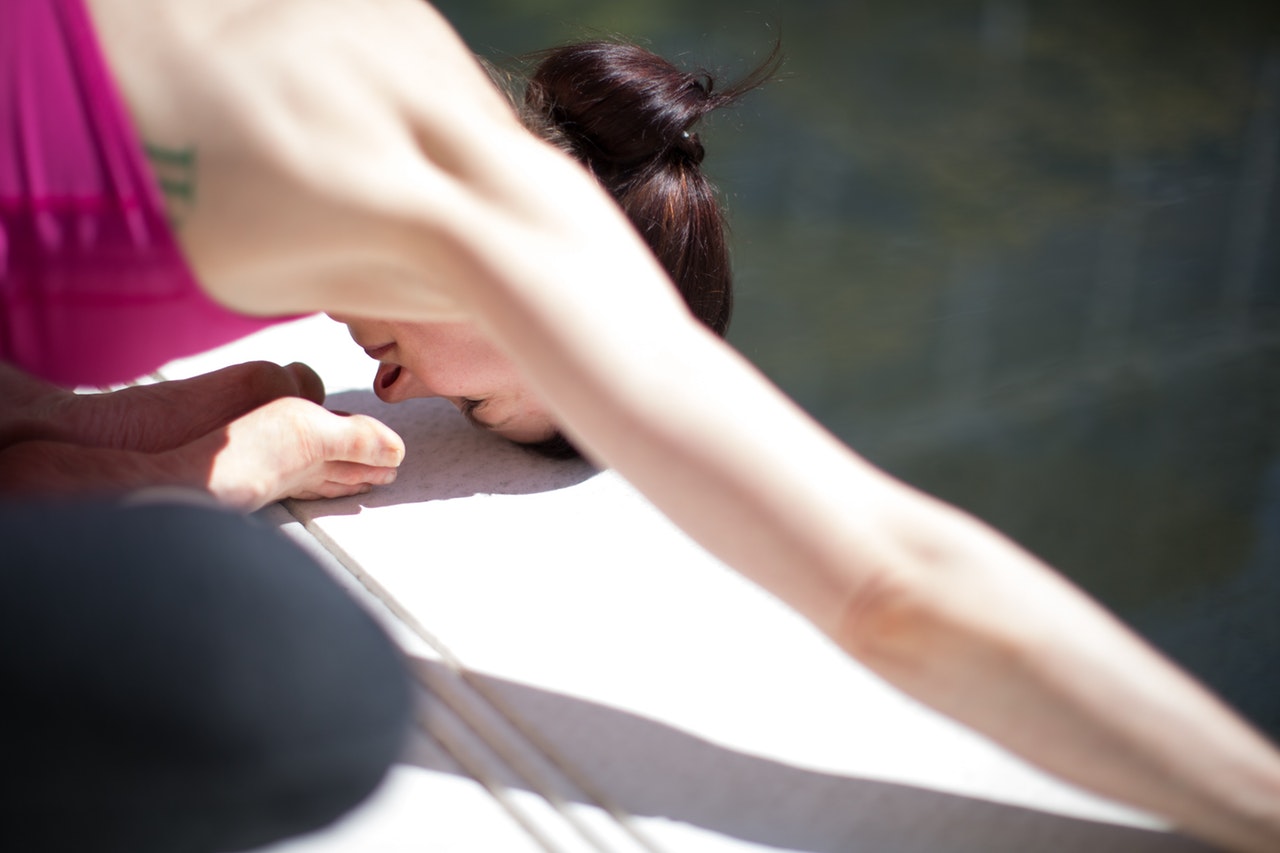 More and more airports are adding yoga rooms these days because more and more people are doing yoga during their layovers.

These days, airports even have gyms that you can use with a day pass. If you don't want to pay, you can always walk around the airport for a while, or even change into some gym clothes and take a little jog. You might even come across an in-airport art exhibit, making it easier to break up your layover!

Just be sure to freshen up a bit with an airport shower or some gym wipes. Remember, you're about to get on a plane, and those spaces are pretty cramped sometimes.

If getting sweaty isn't something you have time for, treat yourself to a massage. Depending on the flight you just got off of, or the one you're about to get on, you might be feeling tight and cramped. So, if you don't want to stretch out with some yoga, let someone else pamper you for a bit.

You can even get a mani-pedi if you're looking to spruce up a bit before reaching your final destination. Heading to a conference? Planning for this means there's just one less thing for you to do before getting to the airport.
Keeping Busy
If none of these options suit your style, there are some great, classic ways to keep yourself occupied while you wait for boarding.

If you have some work to get done, the airport might be a great place for it so you can relax with a movie or catch some Zs when you board the plane.

You could also bring a book and enjoy catching up with your favorite characters or start a tradition of buying a book in every airport you travel to and start reading your new purchase.

Puzzle books are a great way to pass the time, too. Don't be afraid to bring board games and engage with someone waiting in your terminal!

Or, wine and dine! If you hate airplane food as much as some celebrity chefs (don't, by the way. It's not that bad!), eating during your layover might be the best thing for you to do with your time. Airports often offer a variety of dining options so you're sure to find something to your taste.

Plus- you can always people watch while you're there!
Got your own travel tips? We'd love to hear them in the comments below!
---
Sources:

http://www.travelchannel.com/interests/airports/articles/layover-survival-guide
https://www.smartertravel.com/2017/06/19/airport-layovers-9-ways-make-layover/
http://trekity.com/airport-layover/