By Kayleigh DeMace on Dec 6th 2017
Before a pilot gets behind the wheel of an actual plane, they often rely on technology to teach them the ropes. The technology behind flight simulators is fascinating and complex.

The benefits of a flight simulator are plentiful and not necessarily for the reasons you might think.
Simulators take flight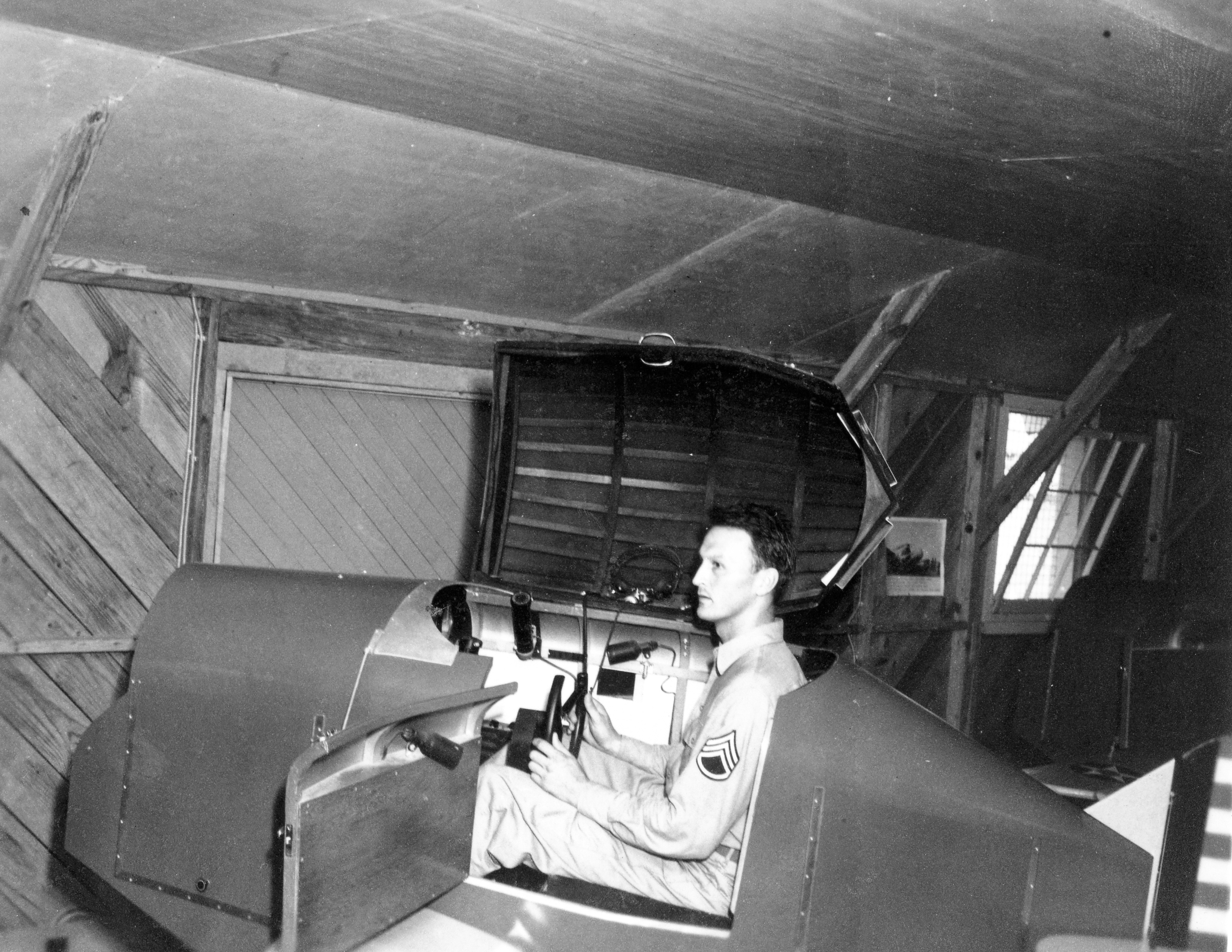 Flight simulation first came about the late 1920s. The Link Trainer (right) was produced in Binghamton, NY by Edwin Link.

As a pilot, Link was looking to fill a void in the area of flight training. His ground-based device filled that by providing an alternative form of training when weather and availability of planes and trainers were not in a trainee's favor.

His design utilized inflatable bellows that would provide pitch and roll cues. Link and his family manufactured player pianos and organs, and elements of those can be seen in his simulator as well. The vacuum motor that rotated the platform was very similar to the motors used in player pianos.

While Link was off to a rough start selling his product, the Army Air Force was given a contract to fly postal mail, but pilots were having difficulty flying in harsh weather conditions, leading to numerous deaths in the beginning. Link flew to meet them, impressing officers by his ability to navigate through the weather conditions, and sold 6 of his trainers.

This machine (roughly) resembled an aircraft while today's, well, don't. Today's are much more technologically advanced, offer visual, sound and movement simulation, and can more closely reflect the inside of an aircraft.
How and why they work

Many simulators are connected to the seat of the pilot so that it tilts and moves along with them in simulated flight. They can experience everything-the good and the bad-and hone their skills before ever taking off, and the environments recreated today in simulators are extremely realistic. In fact, they're exactly representative of what would happen in true flight.

Today's simulators are mounted on a platform that is moved by a hydraulic or electric system to replicate the movement that would be felt during flight. This movement pairs with images shown to recreate everything the pilot will experience during a real flight.





Not only are flight simulators used by private and commercial pilots but within the military as well-both for air and ground situational training.

Before someone can get behind the wheel of a real plane, they have to know how it works and what to expect when up in the air. This goes without saying, but air traffic is much different than ground traffic.

The environmental aspect of navigating through the skies is an adjustment all on its own. For example, a flight simulator enables pilots to learn about how turbulence, clouds, precipitation, and other external factors affect an aircraft.

Spatial disorientation is something that pilots have to learn to overcome as well and practicing this all on the ground is just ideal for everyone.
If you want to try it all out at home, Microsoft produces their video game version of a flight simulator. Would you try it?
---
Sources:
https://science.howstuffworks.com/virtual-military1.htm
https://en.wikipedia.org/wiki/Flight_simulator
https://www.proflight.com/en/full-flight-simulatoren/technologie.php