By Sarah Simonovich on May 22nd 2017
Fill your life with what you love

If you consider yourself an avgeek, you probably love all things aviation. I mean, that's why you read The Flight Blog, right? To immerse yourself in the wonderful world of aviation and its rich history. Given the chance, I'm sure you'd much rather be up in the air right now flying your bird, rather than reading this on your phone or computer.

How about an ultimatum?

For those of you who can't get enough of planes, here's a list of some of the best ways to get your aviation fix when you're stuck with your feet on the ground.
Furniture to Fly Home For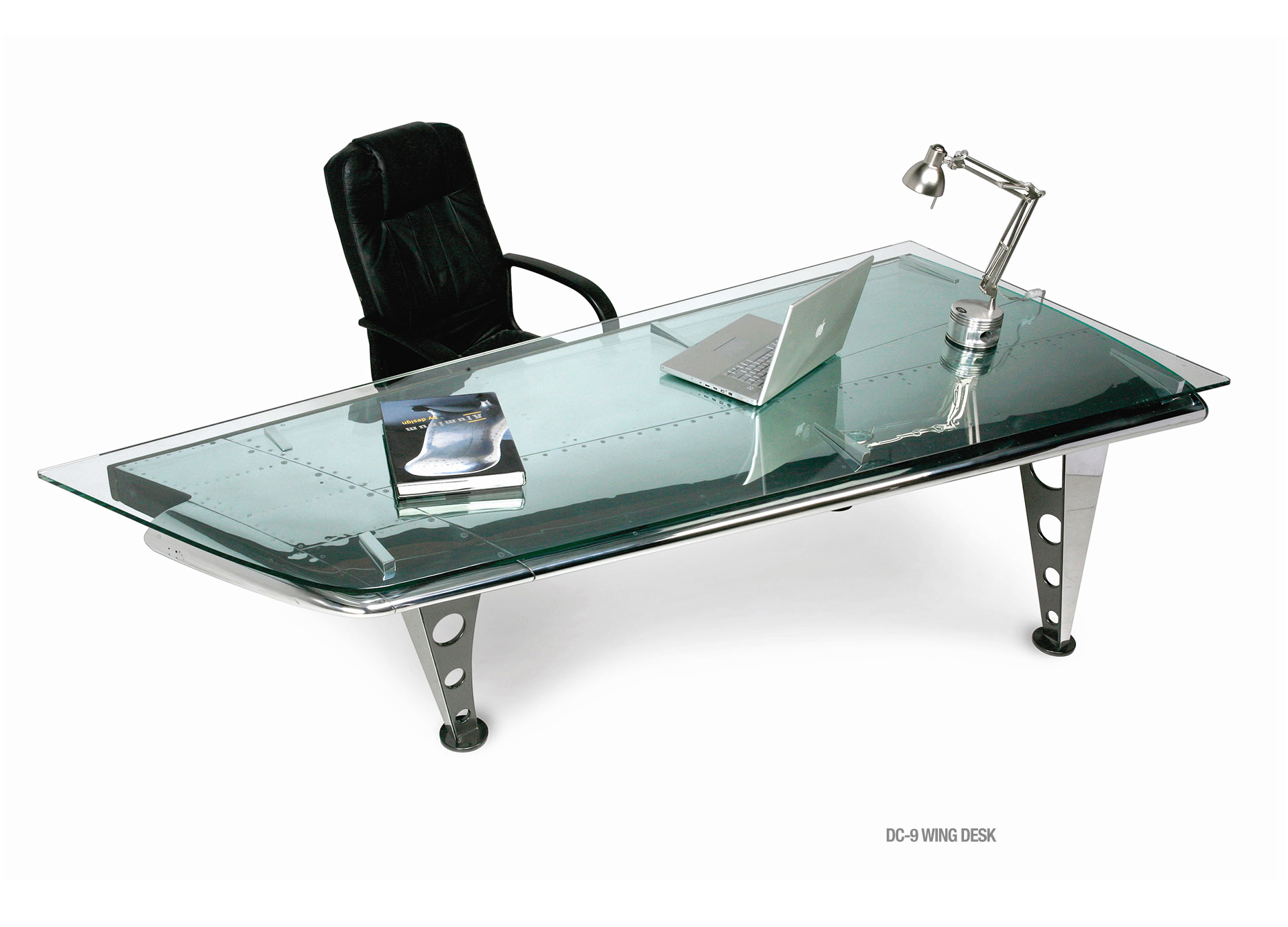 DC-9 Wing Desk from MotoArt
Do you come home after a flight and find yourself wishing you were still back in the air? The cockpit may be small, it may be cramped, it may not even be climate-controlled, but it's clearly the best place to be, right?

What if you could bring pieces of planes into your home to reflect your preference for flying? And I don't mean swapping out the recliner for cabin seating, either. That's going a little too far, I think.

There are a number of companies who think along the same lines as you. They understand that sometimes you just need a really bold statement piece that just screams "I'D RATHER BE FLYING." It's like a more functional version of a bumper sticker that says "My other car is an airplane."

If you have big spaces to fill (and maybe an even bigger wallet), MotoArt is the pioneer of making furniture out of decommissioned aircraft. From beds made from the GE engine nacelle of a 747 jumbo jet, to desks made from a B-25 bomber, MotoArt offers unique pieces of functional art rich in history.

Flight Level Furnishings is a new company that produces furniture and dcor that perfectly balance wood, metal, glass, and color to create custom furnishings inspired by a passion for aviation. Their pieces, which include the Flight Level Signature Desk and Flight Level Credenza, are customizable to buyer specifications.
Decorations That Really Take Off

If you're looking to add a little something to your space without committing to furniture, the sky's the limit when it comes to other dcor pieces.

Wood propeller replicas add a bit of history and a touch of class to any wall-especially in a den or home office. A Simpler Time has a large selection of propellers. From Sopwith Camels to seaplanes, these replicas are hand carved from mahogany and edged in brass. All that's missing are some old maps and maybe some leather-bound books.

If you want to turn your home into a hangar (where else would you hang out?), Sporty's Wright Bros collection has everything you need to deck out your pad. Doormats? Check. Metal signs? Check. Aviator rubber ducks? How could you have possibly gone so long without these guys in your bathtub?!
Flying for Fido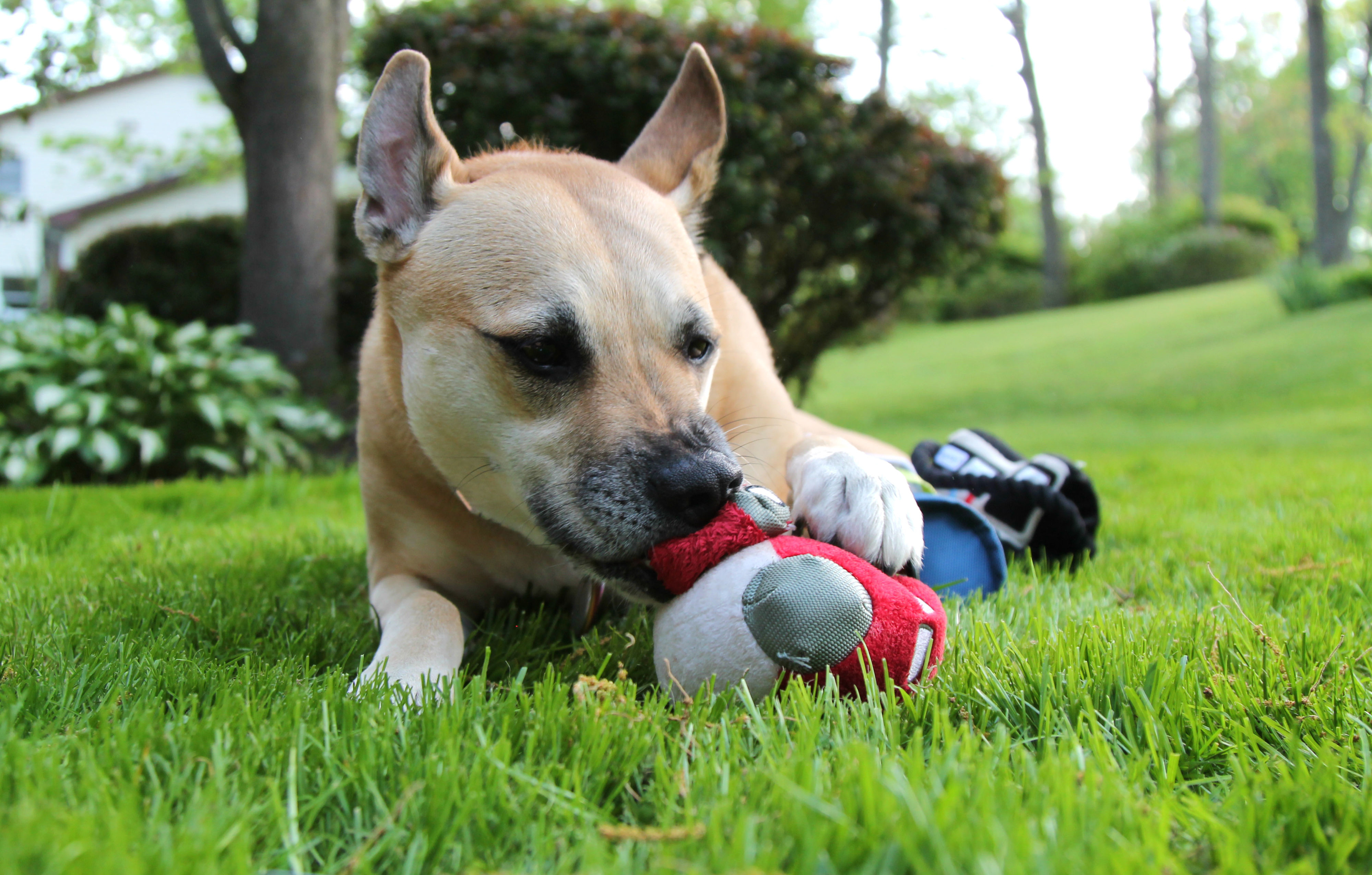 I love my dog, but unfortunately, she has to keep all four of her paws firmly on the ground (even though her name is Skylar-life is unfair, isn't it?). But since I won't bring her on any plane travels, I bring the illusion of planes to her in her favorite form: toys.

What's better than an actual plane? A stuffed one with squeakers, obviously! I got Sky her Hugo's Jumbo Jet from Barkshop, but since novelty pet toys are so pawpular, plane ones can't be too hard to spot. They have another Squeakin on a Jet Plane toy, too, as well as a carryon Duffel Bag stuffed with tennis balls that she also enjoys. To further treat your best friend, you can also splurge on some Jet Pack dog treats. Just because in-flight snacks aren't very good doesn't mean your pooch has to suffer.

If you share your space with family members of the feline variety (I have one that rules the household, too), you can always pick up a cardboard airplane cat house. Yes, the really do make them. See the cardboard P-47 for yourself here.
Eject from Reality

Whether you're a pilot or just learning to fly, there are ways that you can fly without wings-and without ever leaving your basement. Flight simulation games, such as Microsoft Flight Simulator, let you pretend that you're actually flying. They can also be practice for anyone who might want to get a pilot's license someday.

Microsoft's product is one of the longest-running, best-known and most comprehensive home flight simulator programs on the market, it's not the only one. Aerofly FS 2 and X-Plane 11 are also available, for example. For a more authentic simulated flight experience, you can always opt for a Playseats Air Force Flight Chair.
Bonus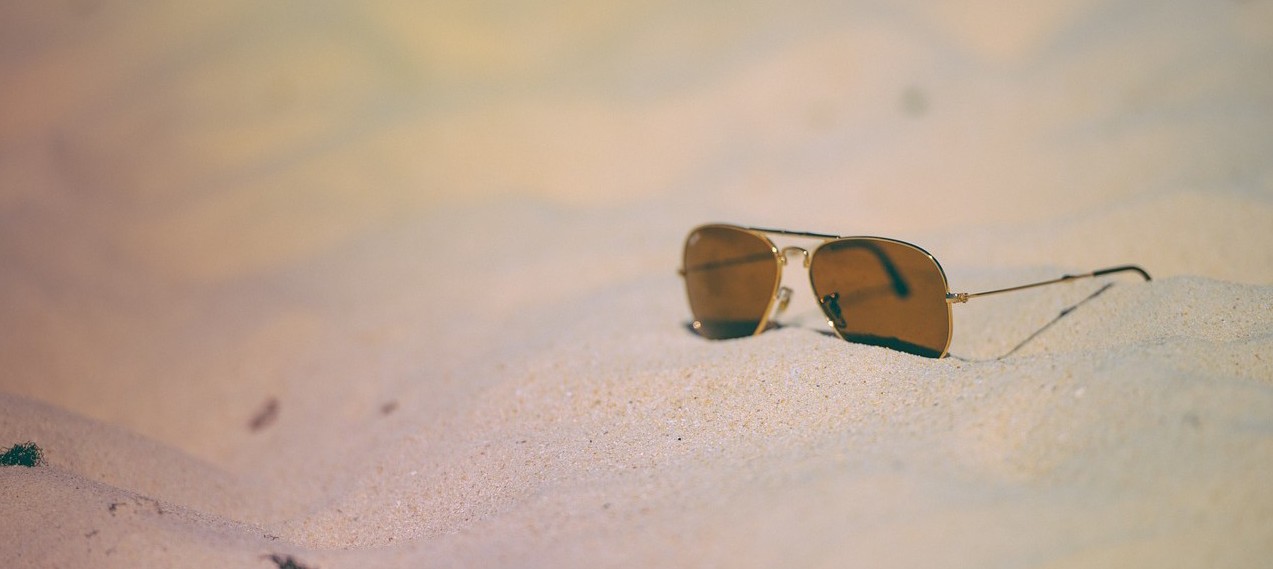 It's very possible that continually watching Top Gun will actually turn you into Tom Cruise. This is hardly a bad thing if you want to look great in aviator sunglasses.

If none of these suggestions fuel your burning love of all things aviation, you might just have to live in an airplane, after all.
---
Spend less time waiting to fly with premium aviation lubricants from Aviation Oil Outlet!