By Kayleigh DeMace on May 24th 2018
After the tragic attacks in the U.S. on September 11, 2001, only one airline was allowed to continue flying in U.S. airspace that day. Justice Prisoner & Alien Transportation System (JPATS), nicknamed -Con Air,- is the largest prisoner transport network in the world.
What is JPATS?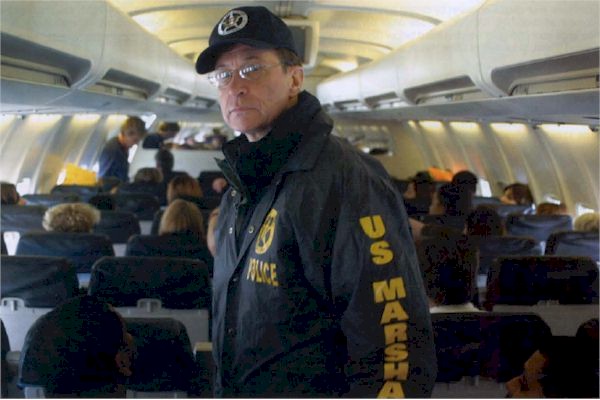 Two air fleets joined together in 1995 to form JPATS-the Marshals Service and the Bureau of Immigration and Customs Enforcement (ICE). Managed by the U.S. Marshals Service, the JPATS headquarters is located in Kansas City and moves over 260,000 prisoner/criminal immigrants each year in aircraft that they either own or lease.

JPATS handles over 700 requests each day and moves prisoners everywhere from foreign countries and correctional institutions to court appearances and hearings.

Today, the JPATS fleet consists of three Boeing 737-400s that serve nearly every big city in America.

JPATS also operates a Saab 2000 turboprop in addition to their 737s. The Boeings are usually used for transport, but smaller planes are also used to transport anyone in the witness protection program or inmates who are considered notorious or dangerous.

In addition, the system includes a network of vehicles to help execute these movements. The Marshals Service and the BOP typically provide ground transportation. This airline is the only one of its kind that is operated by the government with regular flight schedules. The fleet operates in Oklahoma City and has a hub in Las Vegas.
Changing Federal Inmate Transportation
Before this fleet existed, the process for transporting federal inmates from point A to B was lengthy and complicated. Two Marshals had to accompany an inmate on a regular flight, which raised a lot of concerns for many onboard the plane.

After the Federal Aviation Administration (FAA) offered a Boeing 727 to the U.S. Marshals in the 1970s, they had the idea of using it for the mass transport of inmates. This cut down on the number of Marshals needed from 2 per inmate to 12 for 200 inmates.

The flight schedules of these transport flights are not available to the public. Even inmates are given info about their boarding and flight information only at the last minute. This is to avoid the information from spreading to the public, for their protection, and to avoid attempted sabotages and escapes.

While inmates are restrained while on the flight, they are not restrained to their seat, per FAA regulations.
---
Sources:

https://www.usmarshals.gov/jpats/index.html
https://en.wikipedia.org/wiki/Justice_Prisoner_and_Alien_Transportation_System