By Sarah Simonovich on May 19th 2016
What's better than flying first class? Flying your own plane, obviously.
Owning (and being able to fly) private aircraft is certainly a trend among some of the biggest names in Hollywood (and the music industry). And who could begrudge them? Very few things are as cool as flying, and being able to own your own plane (or helicopter) is a dream most of us can only, well, dream.

So while we shoot for the moon, I guess we'll just have to live vicariously through the stars.

Here's a short list of the A-list who've managed to become licensed celebrity pilots:.
6 Celebrities Who Can Fly
John Travolta
Travolta is probably the most well-known of our featured celebrity pilots. Besides his accomplishments as an actor, such as his iconic role in Grease (and his greasy hair's equally iconic role in Pulp Fiction), John Travolta is also an accomplished pilot with multiple certifications. Here is a man who lives, breathes, and sleeps aviation--quite literally, given his $4.9 million estate in Jumbolair Aviation Estates (located in Ocala, Florida) with its own runway and taxiway to his house. These details are especially important when you own 5 personal aircraft.

He became a Qantas pilot in 2002 and currently acts as a personal goodwill ambassador for Qantas whenever he flies.

In 2007, Travolta was inducted into Living Legends of Aviation, and he acts as the award show's official ambassador.

Oh, and remember when Oprah took her final studio audience on a trip to Australia? Yeah, Travolta piloted that plane.

It's also worth mentioning that he's the author of Propeller One-Way Night Coach, which is story of a young boy's first flight.

It's probably safe to say that no matter what anyone else thinks, we think John Travolta is still pretty fly.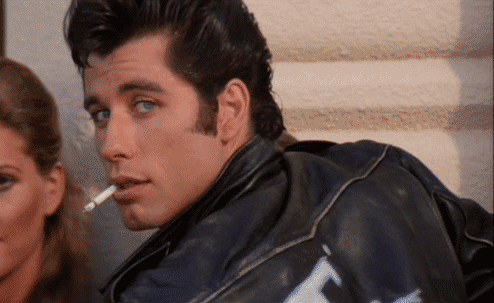 Angelina Jolie
You might be wondering, is there anything this woman can't do? It seems like everyone has been asking themselves that question, and the answer seems to hover around no.

Apart from being an Oscar-winning actress, filmmaker, and humanitarian, this mother of 6 is also a certified private pilot. In a 2010 interview with Vanity Fair, Jolie discusses why she chose to take flying lessons:
-When Maddox was one and a half, we used to go to the airfield, have lunch and watch the planes,- she said. -And it dawned on me: I could fly. So I promised him I would fly by his second birthday.-

Jolie currently owns and flies a single-engine Cirrus SR-22, which is considered to be the fastest single-engine aircraft.

With a plane that fast, I bet she could be gone in 60 seconds (or less).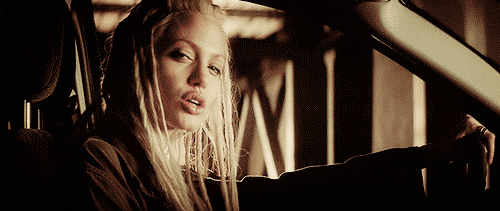 Bruce Dickinson
While probably best known for his role as lead singer in the heavy metal band Iron Maiden, the English vocalist is also known for his aviation pursuits.

Dickinson began to fly recreationally in the 1990s and now holds an airline transport pilot's license. He had a career with Astraeus Airlines (before they closed in 2011) and was employed as Marketing Director. Following Astraeus's closure, Dickinson launched an aircraft maintenance business, Cardiff Aviation Ltd, on May 1, 2012.

As a pilot, Dickinson has flown some notable, high-profile flights:
In 2006, he flew 200 OK citizens from Lebanon during the Israel/Hezbollah conflict
In 2008, he flew a returning group of British RAF pilots from Afghanistan and 180 stranded vacationers in Egypt following the collapse of XL Airways UK
He piloted Iron Maiden's chartered Boeing 757 ("Ed Force One") for the 2008-2009 "Somewhere Back in Time World Tour"
He flew "Ed Force One" again for the "The Final Frontier World Tour" in 2011
For the 2016 "The Book of Souls World Tour," Dickinson had to update his license in order to fly the upgraded Boeing 747-400 jumbo jet
Dickinson owns a Fokker Dr.I triplane replica G-CDXR and is a member of the Great War Display team, which reenacts WWI air battles across the UK.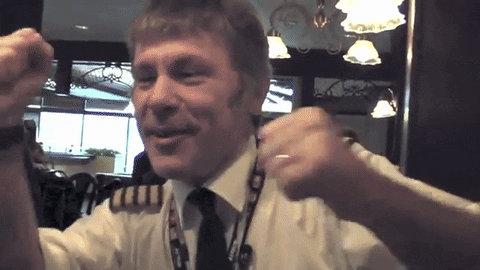 Harrison Ford

Besides being the coolest archaeologist in cinematic history, captain of the Millennial Falcon, and a fugitive on the run, Harrison Ford is a licensed private pilot of both fixed-wing aircraft and helicopters.

While he didn't get his license until he was 53, Ford actually began taking lessons in the 1960s, but he couldn't afford to continue training. Then, in the mid-1990s, he bought a used Gulfstream II and began taking lessons flying on a Cessna 182 out of Jackson, Wyoming. He later switched to a Cessna 206 out of New Jersey.

On October 23, 1999, Ford was involved in the crash of a Bell 206L4 LongRanger helicopter.

He keeps most of his aircraft at Santa Monica Airport, but often keeps his Bell 407 helicopter at his ranch in Jackson, Wyoming, which has been used twice by Ford in two mountain rescues while assigned duty time assisting the Teton County Search and Rescue.

In march 2004, Ford became chairman of the Young Eagles program of the Experimental Aircraft Association (EAA), a position which he kept for a few years.

Ford has appeared in internet advertisements for General Aviation Serves America and several aviation documentaries.

On March 5, 2005, Ford's plane made an emergency landing in Venice, California, reporting engine failure, and sustained a broken pelvis and broken ankle, among other injuries.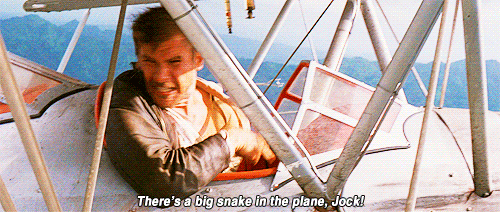 Tom Cruise

Tom has been Cruisin' in the clouds for over two decades now--this director and filmmaker, known for jumping on couches and proving missions to be, in fact, possible, has been a licensed pilot since 1994. Inspiration to become a pilot was a result of Top Gun, the 1986 film which Cruise starred in--and absolutely rocked those aviators.

Regardless of whatever the exact catalyst of inspiration was to become a pilot (I personally refuse to believe it was anything other than the epiphany that he was made for that flight suit), Cruise now owns at least 5 private jets, including a Gulfstream IV.

So while some of Cruise's antics are a little out there, there's one thing nobody can deny: he certainly is a jet setter.


Morgan Freeman

Morgan Freeman might have waited a long time to pursue the art of flying (he didn't become a certified pilot until the age of 65), but we don't love his any less for it (in fact, we might love him more because of it).

Freeman owns 3 private aircraft, including a a Cessna Citation 501 jet, a Cessna twin-engine prop, and an Emivest SJ30 long-range private jet. In a testament to his almighty skills, he is qualified to fly all 3 aircraft.

And just in case you didn't think the dude could get any cooler, Morgan Freeman had to land his own malfunctioning plane on his way to the 2014 Toronto Film Festival (10 minutes into flight and the slats would not retract in the air...forcing Freeman to go back and eventually take a different plane).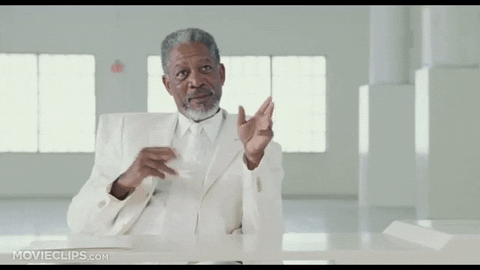 There are certainly many other notable famous individuals with pilot's certificates, such as Dennis Quaid, Jimmy Buffet, Clint Eastwood, Phil Mickelson, Phil mcgraw (yes, Dr. Phil can fly), and Chuck Norris.
---
Sources:
https://en.wikipedia.org/wiki/John_Travolta#Pilot...
https://en.wikipedia.org/wiki/Angelina_Jolie#2005...
https://en.wikipedia.org/wiki/Bruce_Dickinson#Avi...
https://en.wikipedia.org/wiki/Harrison_Ford
http://www.pilotweb.aero/features/10_celebrities_...
https://en.wikipedia.org/wiki/Morgan_Freeman#Flyi...
http://www.independent.co.uk/news/people/morgan-f...