By Kendra Kuhar on Mar 21st 2018
Jet lag is problematic. You travel on an airplane for an extended amount of time and a feeling of fatigue and discomfort overcomes you upon reaching your destination. Our bodies try to compensate and you can take some steps to help fight it, too.

However, what if the airplane you were on worked to fight jet lag for you? Qatar's new Airbus A350-1000 is designed to do just that.
Experience and Comfort
Engineers designed the plane in hopes to fight off at least some of the symptoms brought on by jet lag by changing the overall experience of flying.

Qatar increased passenger comfort with 18-inch wide seats and more headroom. They also confront stale air, poor lighting, and the overall impact of being at a high altitude-all of which contribute to jet lag.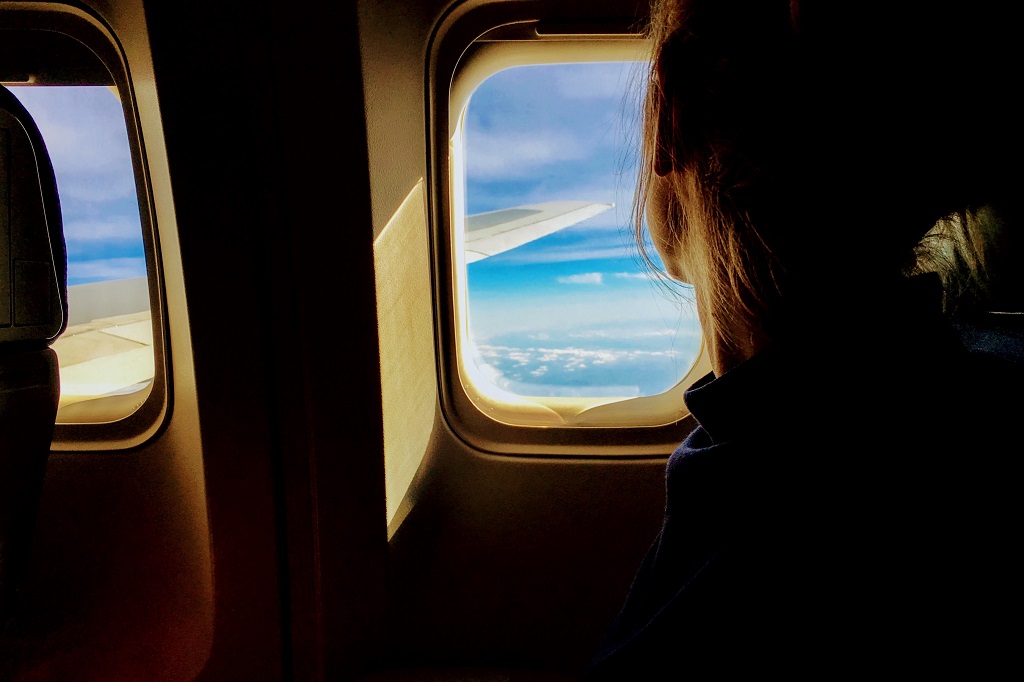 Air quality increases by 20% through replacing cabin air every two to three minutes. The designers also installed 16-million ambient LED lights to simulate natural light, as well as mimic sunrise and sunset. The lighting can additionally help keep the body's internal clock on track.

The aircraft holds 350-plus and is the quietest cabin of any twin-aisle aircraft. The draft-free circulation system also makes for low ambient cabin noise.

The altitude adjustment will also help those on board a great deal. Passenger planes usually pressurize at 8,000 feet but the new Airbus will instead pressurize at 6,000 feet, resulting in less stress on your lungs and heart when working to supply oxygen to the rest of your body.

The first-class cabin offers even more comfort with the first ever installation of twin beds, and modifications in each mini-cabin can be arranged to form a four-person meeting room.
Technology and Design
Technology is not overlooked by that A350-1000. It is the first aircraft to systematically offer connection the internet and supports a global broadband connection. Passengers enjoy a 360° outside view throughout the entire duration of the flight with cameras installed on the underside and tail of the plane. The aircraft's technology also contributes to fuel efficiency.

Qatar incorporates better design and performance by creating the plane with 53% composite material, resulting in lower fuel consumption and carbon emissions. The design increases aerodynamic efficiency with a distinctive wing design. Plus, First and Business Class have a humidification system that parallels the comfort of flying on a private jet.

The aircraft debuted the largest twin-engine Airbus ever made, the new Rolls Royce Trent XWB-97. Each has the capability to generate 97,000 pounds of thrust.

Take a look at the plane's spectacular cabin here!
---
Sources:
https://www.qatarairways.com/en/fleet/airbus-a350-...
https://www.aviationcv.com/aviation-blog/2018/qata...
http://mentalfloss.com/article/532908/how-qatars-n...