By Patrick Gensel on Apr 15th 2016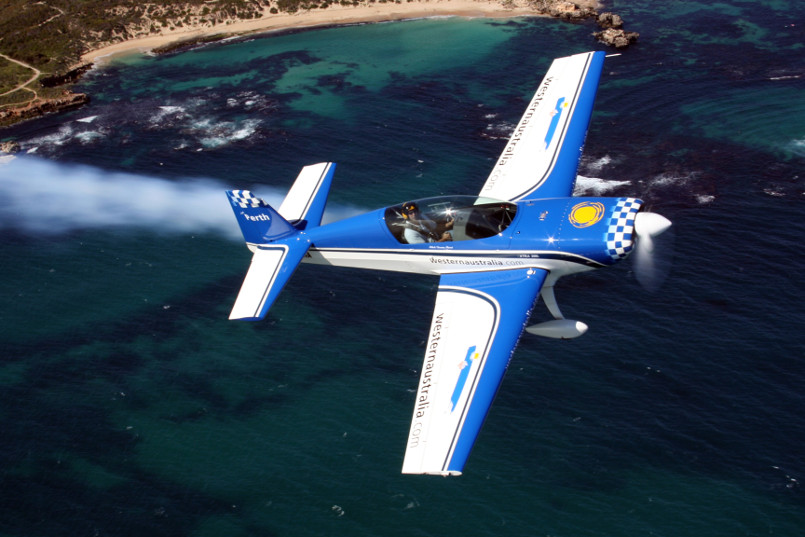 Top speed: 213 mph

Length: 22'9 1/2"

Wingspan: 24'3"

Height: 8' 7 1/4 "

Empty Weight: Appox. 1,500 lbs

Loadded Weight: 2095 lbs

Capacity: 2 People

First flight: May 1988

Introduction: 1987

Production: 1988-Current

Powerplant: Lycoming AEIO-540-L1B5

Extra EA-300
The Extra EA-300 is an aerobatic monoplane made of an aluminum and fabric covered steel fuselage. It is powered by the Lycoming o-540-L1B5, and American made six-cylinder horizontally opposed engine that produces roughly 300 horsepower. the Extra EA-300, Two seat model took off on it's maiden flight on May 6th, 1988 and on May 16th, 1990 it received it a German Type Certification.
In addition to the EA-300, there are several other variants of this plane, Probably most notably, the 300s which is the single seat version. Other variants include:


300sx


300sp


300SHP


300SR


300L


300LP


330SC


330LX


330LT
Be sure to check back every Friday for our featured Plane of the Week!