By Kendra Kuhar on Jan 26th 2018
In 1955, the Swedish Air Force ( Flygvapnet) introduced the first supersonic plane to Western Europe--the Saab 35 Draken. The highly-adaptable plane was initially produced for interceptive duties and took to the sky for the first time in 1955 before joining the Swedish Air Force in 1960.

Saab manufactured 651 of the aircraft between 1955 and 1974. The Draken's ability to perform well in dogfights, ground attack, training, and reconnaissance missions led to engineers consulting its innovative design for future planes like the F16XL experimental prototype.
The Dragon
Engineers developed the Draken, also known as "the dragon", with the intent to have it replace the first-generation fighter aircraft, the Saab J 29 Tunnan.

Designer Erik Bratt created the all-weather, single-seat fighter in 1949 and incorporated a double delta shape. This unique design brought the Swedish Air Force a powerful plane with aerodynamic features and a notably stable structure. It was one of the first fighter jets that had onboard radar and data link systems.

External and integral fuel tanks, fully-powered controls, and retractable tricycle landing gear with two trail wheels are just a few of the Draken's outstanding features. Its ability to perform short takeoffs and landings further expanded its adaptability because it could operate on public roads that were used as airbases during the Cold War.

It could also be refueled and armed in ten minutes by ground personnel. The plane demonstrated an especially high climbing rate to engage high-altitude bombers and fighters and could also perform well at low speeds.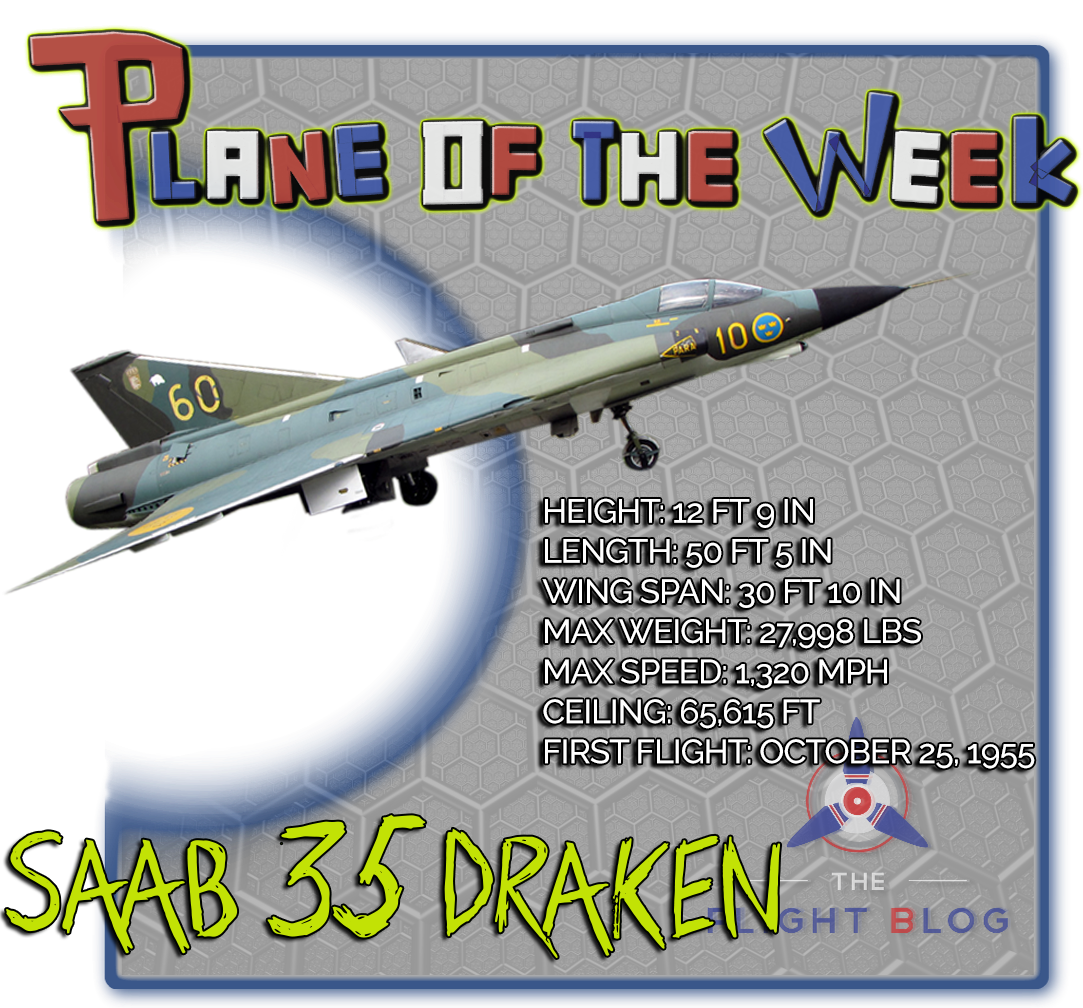 The Cobra Maneuver

The Draken had the ability to perform the Cobra Maneuver since it could fly at both high and low speeds. The maneuver required a plane suddenly raising the noise to a vertical position and dropping it down back to normal while maintaining the same altitude.

Soviet pilot Igor Volk first tested aircraft at steep angles and performed the trick prior to the Draken's invention. It's a useful tactic during a dogfight that requires a strong engine thrust so the plane can reach a steep angle. The maneuver's role in combat is that if the Draken were to be pursued by an opponent at a higher altitude, the Cobra move could cause that aircraft to overshoot the Draken's location. It could give the aircraft that performed the maneuver more time to prepare for escalated conflict.

Eventually, Sweden replaced the Draken with the Saab 37 Viggen but the plane remained in service for 40 years. Austrian military still utilizes the plane. Production of the Draken ended in 1974, and the United States government and NASA use the aircraft for high-speed tests. It has also been seen flying as a privately-owned aircraft.
---
Sources:

http://www.warbirdalley.com/draken.htm
https://www.plane-encyclopedia.com/cold-war/swede...
https://theaviationist.com/2012/04/12/cobra-draken...