By Kendra Kuhar on Feb 2nd 2018
Britain's first great ace Albert Ball was a sensational World War I fighter pilot who made history at a young age. Ball was born August 14, 1896 in Nottingham, England to Sir Albert Ball and Harriett Mary page. He enjoyed learning about engines and electrical equipment as a child and had an impressive aim when shooting targets with firearms. After finishing at Nottingham School, he attended Trent College in 1916. He then left college at 17 to start his own mechanical business named Universal Engineering Works with his father near the family's home.
A Daring WWI Fighter Pilot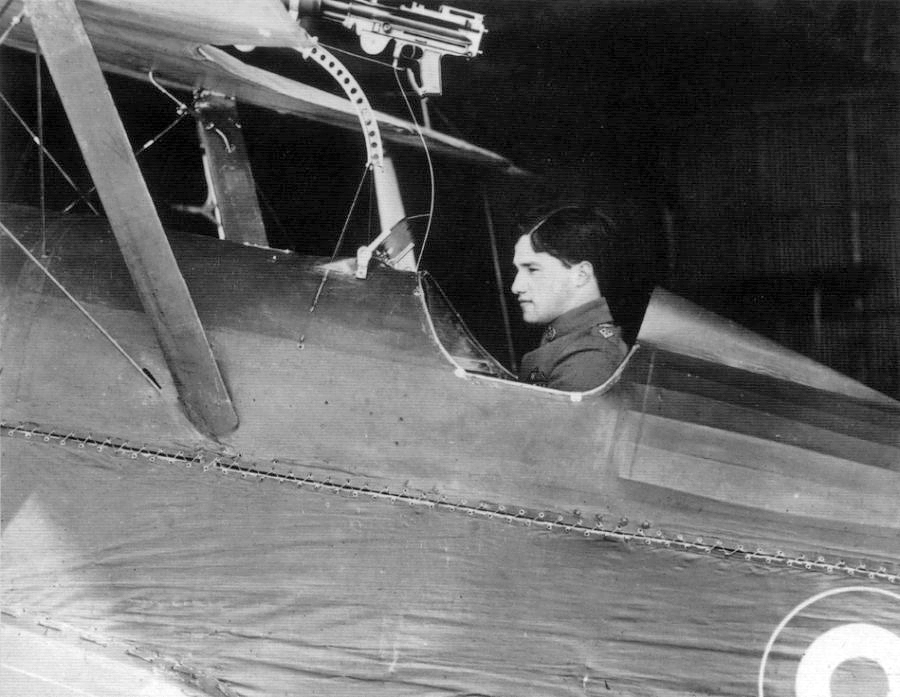 By August 1914, World War I broke out and Ball was compelled to join the British Army. He became a member of the Sherwood Foresters-a line infantry regiment-and was commissioned as a second lieutenant in October of the same year. Ball then requested and received a transfer to the Royal Flying Corps one year later and obtained his Royal Aero Club Certificate before being awarded the pilot's beret in January 1916.

He showed his determination by volunteering for secret spy missions and worked his way up to flying single-seat fighter planes. He also played a large role in the Battle of Somme in 1916 because of his attacks on German balloons, trenches, and transport.

Ball shot down one balloon but was not satisfied; he returned to shoot another and nearly wrecked his aircraft. Enemy shrapnel damaged the upper wing, fuel line, and controls, which nearly caused his plane to crash. His courageous move earned him the Military Cross for the mission.
Captain Ball's Last Mission
Captain Ball's daring ambition as a fighter pilot stood out as he shot down a total of 44 enemy planes.

On May 7, 1917, 11 British aircraft from the 56 Squadron engaged in a dogfight with German planes. Ball crashed and was killed; he was only 20 years old.

Germany credits Lothar von Richthofen with killing Ball but doubt has been cast on the truth of that statement.

Some speculate Germany claimed Richthofen killed Ball to propel German propaganda, and that Ball may have actually lost control of the plane.

Richthofen's older brother Manfred von Richthofen, nicknamed the "Red Baron," described Ball as "by far the best English flying man."

Britain awarded Ball with the Victoria Cross a month after his death on June 8, 1917. The French also named him a Chevalier de la Legion d'Honneur.

Today, a monument sits on the grounds of Nottingham Castle in remembrance.

The Albert Ball Memorial Homes were also opened by Albert's father following his son's death and they house families of local servicemen who were killed in action. They were opened September 7, 1922 in Lenton.
---
Sources:

http://www.history.co.uk/biographies/albert-ball

http://acepilots.com/wwi/br_ball.html

http://www.captainalbertball.uk/