By Sarah Simonovich on Aug 25th 2016
Do you ever get tired of the same old view from the same old ground? Of Course you do. Just because we were born to have two feet planted on the ground doesn't mean that we have to limit our perception of the world to a constant 5-foot-8-inch view (or other perfectly respectable heights).

This is why we build skyscrapers and climb mountains! We're always searching for that perfect and special view to see our world in a way that nobody else gets to witness. At the Flight Blog, we believe in going beyond the ground floor, which is why we've compiled a list of some of the most spectacular aerial tours in the world-for when you're ready to takeoff for your next vacation.
Top 5 Aerial Tours (in the World)
---
Denali National Park and Preserve, Alaska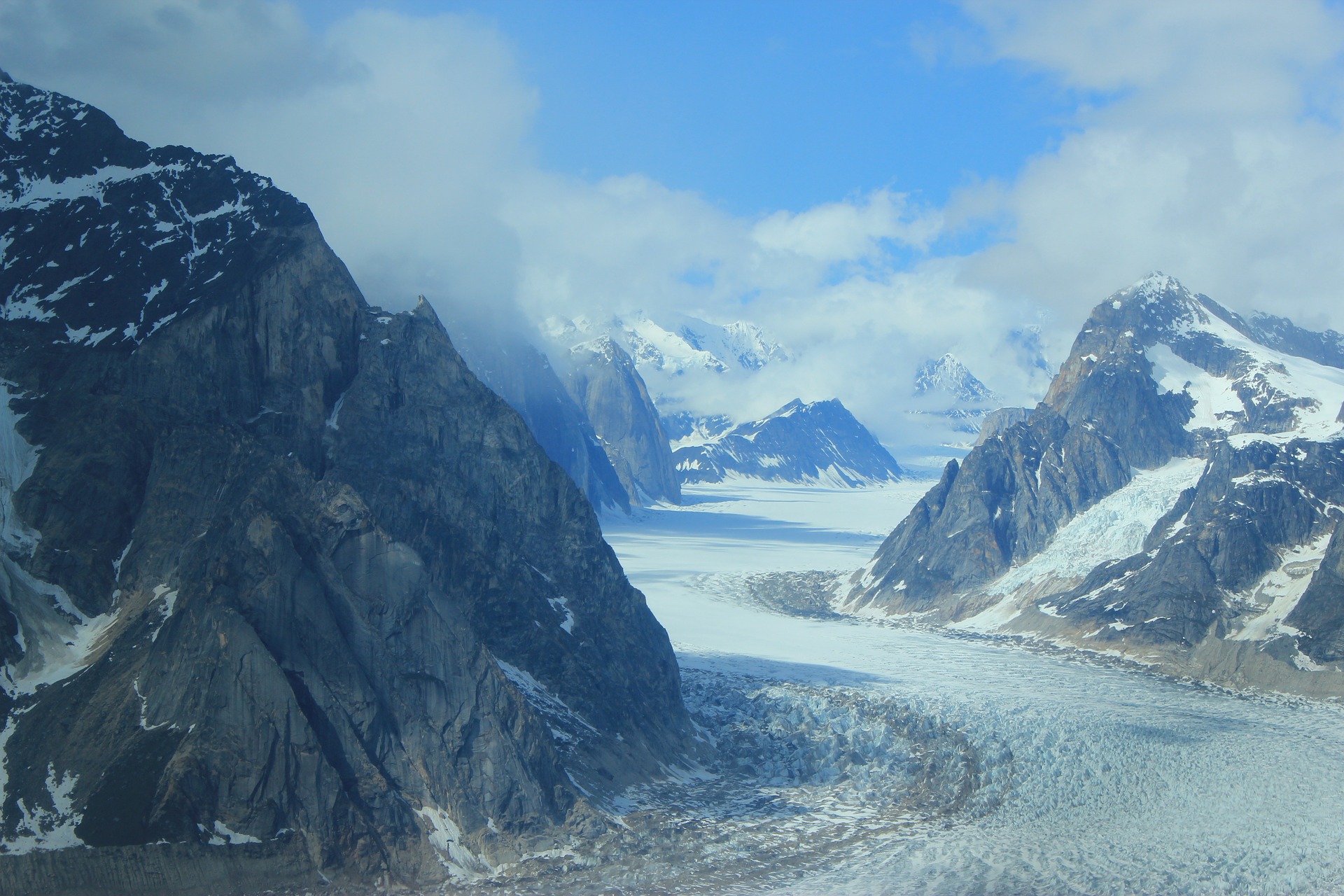 ---
There may be no penguins in Alaska, but that doesn't mean there isn't plenty to see, especially via the air. Denali may be North America's tallest peak (20,310'), but it is also so, so much more. Six million acres of wild land, taiga forest, high altitude tundra, snowy mountains-it has been a destination for mountaineers and adventurers for over a century. But you don't have to necessarily be a climber, pack-rafter, skier, dog musher, or athlete to pay witness to the unfettered, beautiful landscape.
One popular way to explore Denali is by bus-there is only one road in the park, and a bus shuttle provides the opportunity to sightsee the wilderness and wildlife alike (especially since private vehicle traffic is limited to the first 15 miles of the 92-mile-long park road). But what if you want something a little more different?

Take it from Dr. Emmett Brown: you don't need roads to view Denali. If you're looking for an unforgettable Alaska experience, look into Flightseeing companies (like Talkeetna Air Taxi) that offer air tours. From the air you could, for instance, cross above the Alaska Range, witness the arctic alpine tundra, and see the Wickersham Wall of Denali (the greatest continual vertical relief in the world).

As interest in Alaskan air tours has grown, some trips can also include everything from camping in the national parks, visiting remote native villages, and more traditional bed and breakfast accommodations.
Whale Watching in Kaikoura, New Zealand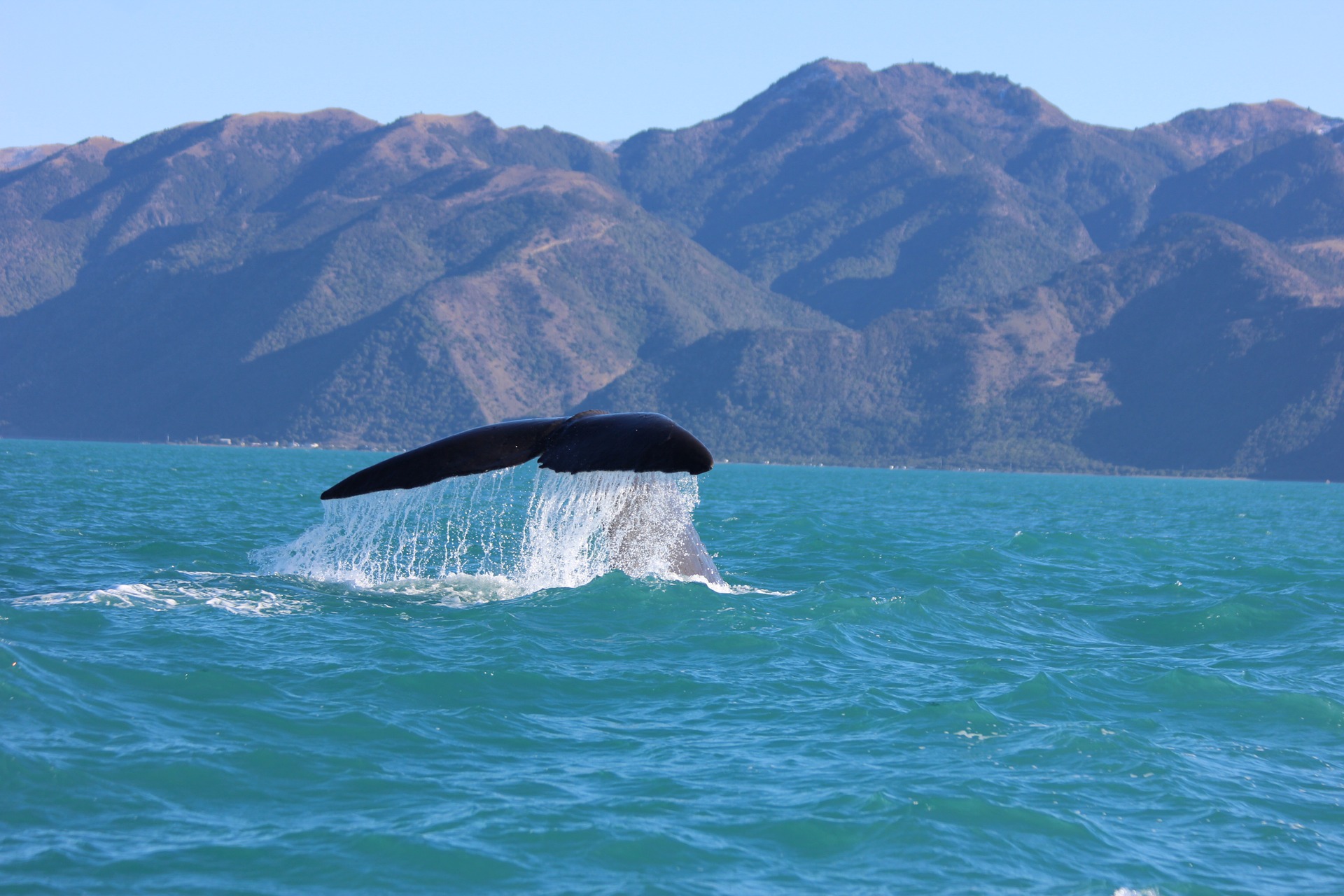 ---
You don't have to limit yourself to a boat to enjoy whale watching-in fact, doing so in an airplane offers a totally unique perspective.
Kaikoura is a seaside settlement located in the northern part of Canterbury in the east coast of the South Island. Rife with history, culture, and an abundance of marine life, the town is a popular destination for nature lovers and tourists. The coast provides a permanent home for a number of marine wildlife, including whales, dolphins, and fur seals. Known for its environmental initiatives and conservation, the community offers a friendly local vibe for those looking for an adventure, year-round.

If you find yourself anywhere near Kaikoura, do yourself a favor and book a whale watching flight (such as one from Wings over Whales). A coastal flightseeing tour such as this offers the unique opportunity of viewing whales and dolphins in their natural environment. Typical sightings include Sperm Whale and Dusky Dolphins, with occasional sightings of marine life including Southern Right, Humpback, Fin, Brydes, Pilot, and Blue Whale.
Nazca Lines, Peru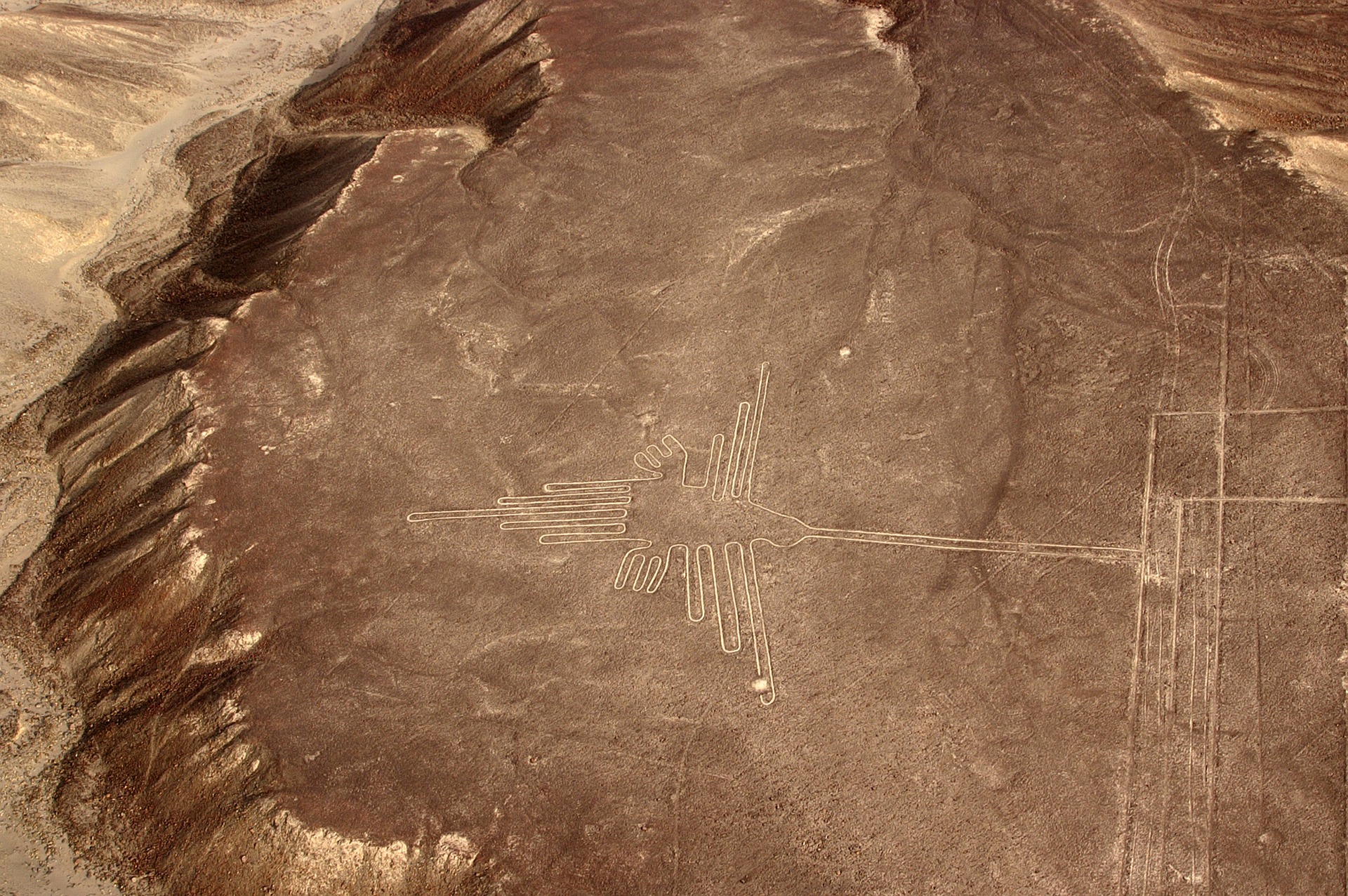 ---
Located in southern Peru's Nazca Desert are a series of ancient geoglyphs known as the Nazca Lines, believed to have been created by the Nazca culture sometime between 500 B.C. and 500 A.D. The high, windless plateau location of the desert is one of the driest places on Earth; all of these factors have contributed to the preservation of these 2,000-year-old rock motifs.
The geoglyphs are miles long and in the shapes of human figures, animals, trees, and geometric shapes, and can be best appreciated from the air. While flying isn't the only way to see these figures (they are visible from atop surrounding foothills), it is probably the best way. Access to the Nazca area around the lines is strictly prohibited, as pollution, erosion, deforestation, and activists either threaten or have already caused damage to the fragile figures.

Mystery Peru offers a tour of the Nazca Lines which includes a map of the geoglyphs and a 35-minute flight where the pilot will pass over figures including the whale, a triangle, the famous trapezoids, the monkey, the dog, and the flamingo, among others.

Nobody knows the real purpose of the Nazca Lines, but one thing is for certain: they are a marvel truly worth seeing.
Fire and Ice by Helicopter, Iceland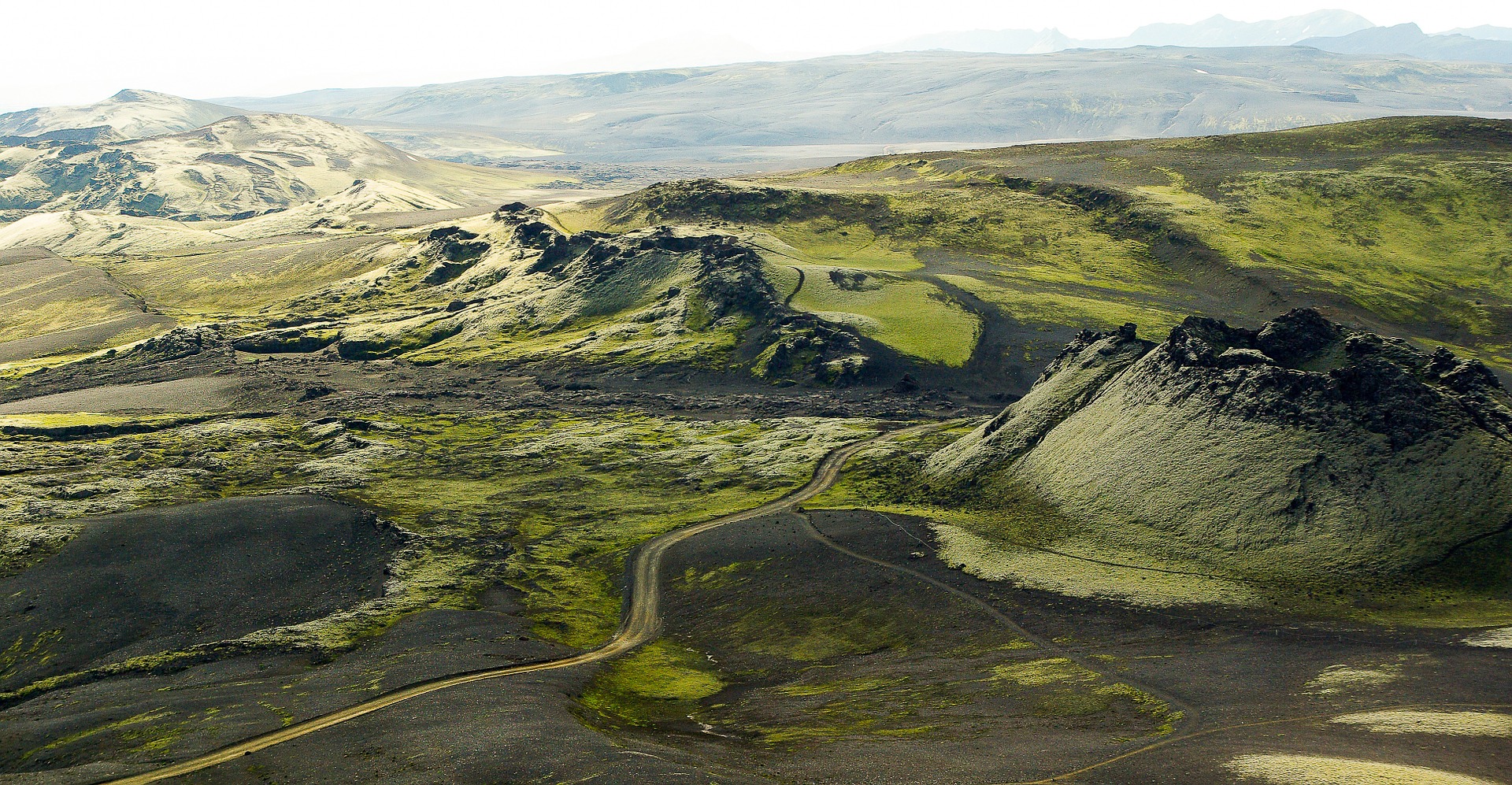 ---
Iceland prides itself as a country of sharp contrasts-a country of both fire and ice. Both the culture and landscape have been shaped by isolation and the extreme forces of nature. Those looking for more than just a destination will find that Iceland is just that: it's an adventure.
This country offers a truly stunning landscape that is best viewed from the sky, which is why companies like Reykjavik Helicopters offer a variety of tour packages with varying destinations to highlight your trip. From the largest rivers, the most active volcanoes, to the highest mountain and the biggest glacier, helicopters can take you there (landings are condition/weather permitting, of course). Tours can last for several hours and can include everything from a trip to the Vestmann Islands, a boat trip around the main island, and heli-skiing, heli-fishing, and heli-hiking.

The best of the best is right in your line of sight.
Antarctica in a Day, Australia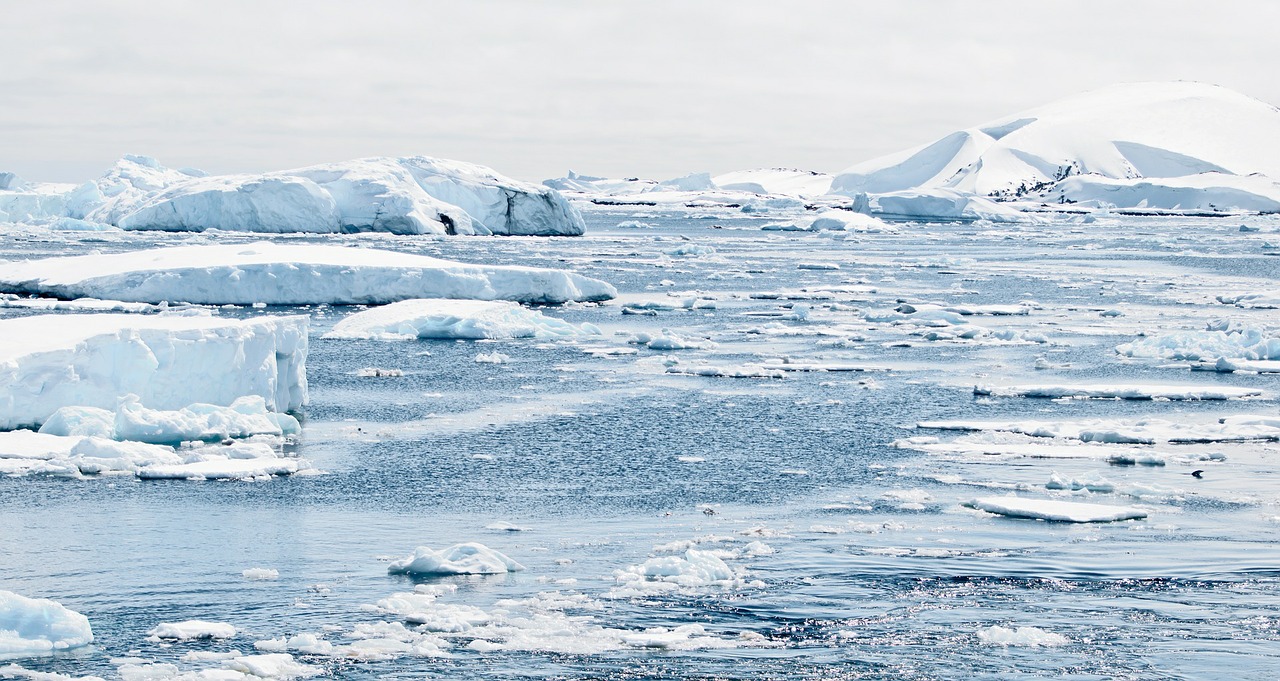 ---
For a truly breathtaking experience unlike any other, you can book a day tour to the coolest continent on Earth. Who wouldn't want to witness the most pristine and least explored continent on the planet?
Antarctica Flights will take you in a privately chartered Qantas 747 for an entire day of the Antarctic Experience. Flights depart from Australia (your choice of Melbourne, Sydney, or Perth) during the summer months (Dec 31-February) for a roundtrip flight of approximately 12 hours (Australia is the only country in the world from which you can take a flightseeing tour of the frozen south).

Tours provide up to four hours over the ice; for the rest of the trip, travelers can enjoy the bespoke service, which includes premium drinks and meals, as well as talks from the Expert Antarctic expeditioners. For environmental and safety reasons, the sightseeing flights do not land, although the views from the sky provide a spectacular view that wouldn't be available on the ground. This is the only way to see dozens of icebergs, the South Magnetic Pole, and fulfill that seemingly unreachable bucket list dream. ♦