By Jordan Ramirez on Jul 6th 2016
1. Yosemite National Park, Inyo National Forest, Mono Lake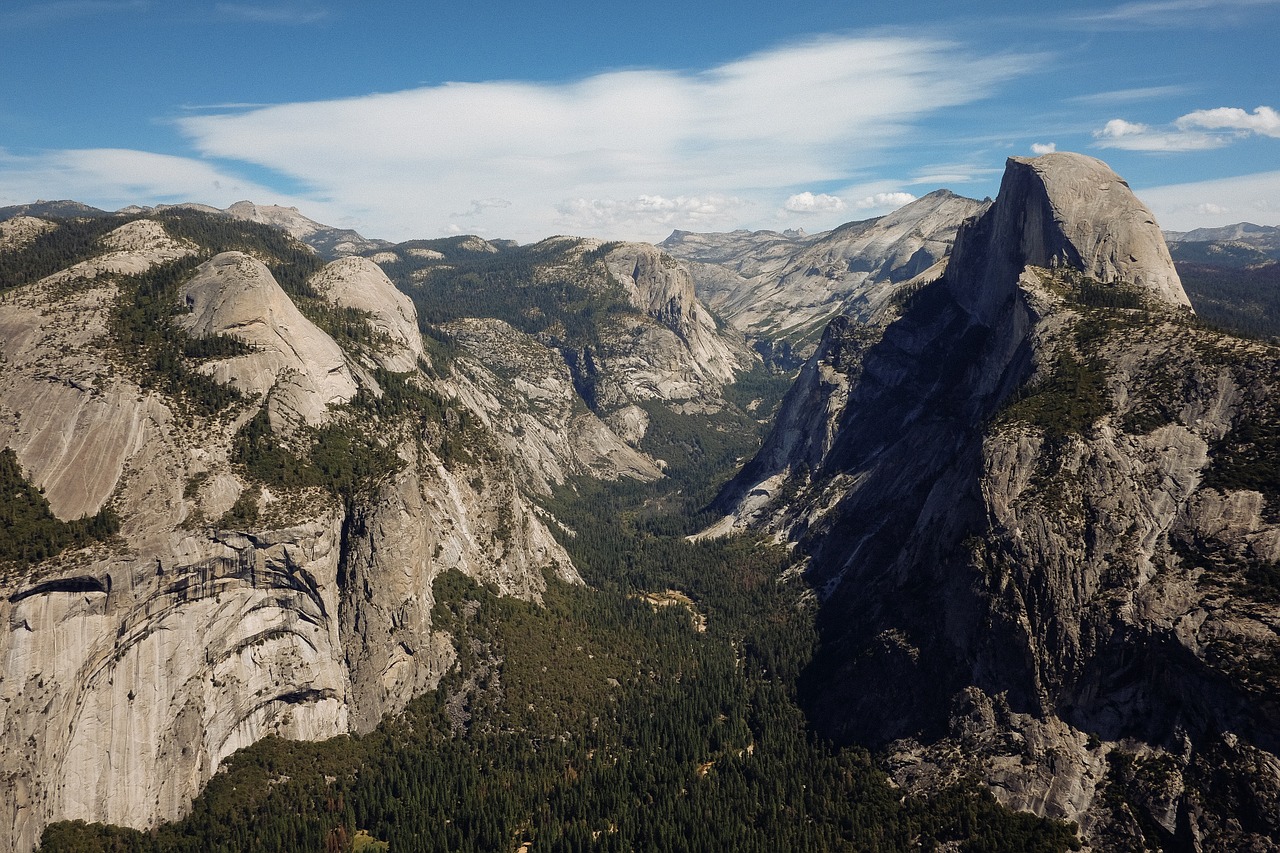 There's hardly a more beautiful place in the world than Mid-East California. The transitions happen quickly - one moment you'll be above 12,000 ft., snow-covered peaks, and the next will bring sprawling grass meadows with bright flower beds.
Near the border of California and Nevada (wherein things start looking eerily similar for hundreds of miles on end), a drastic geographical change occurs over just a few miles. The high-valley of Yosemite is home to a vast basin filled with beautiful green pine trees, which contrast greatly with the grey stone. Flying eastward would take you over Tuolumne Meadows, where even the summer's sun can't melt the snow.
Following the east exit, you would soon pass over the top of Inyo National Forest, which - at times - can look like the hugely variable locales in Tolkien's and Peter Jackson's Lord of the Rings. Be wary, here. Winds can become intense in the mid-Summer and temperatures fluctuate. A few miles past this section of the Inyo Forest reveals Mono Lake, an ancient, blue-green salt pool located just a few miles East of Yosemite Valley.
Had you been dropped off in any of these locations with no context of where you are, you'd never guess how close in proximity they are to each other - however, one thing is for sure, you will not forget the sight.
2. Grand Canyon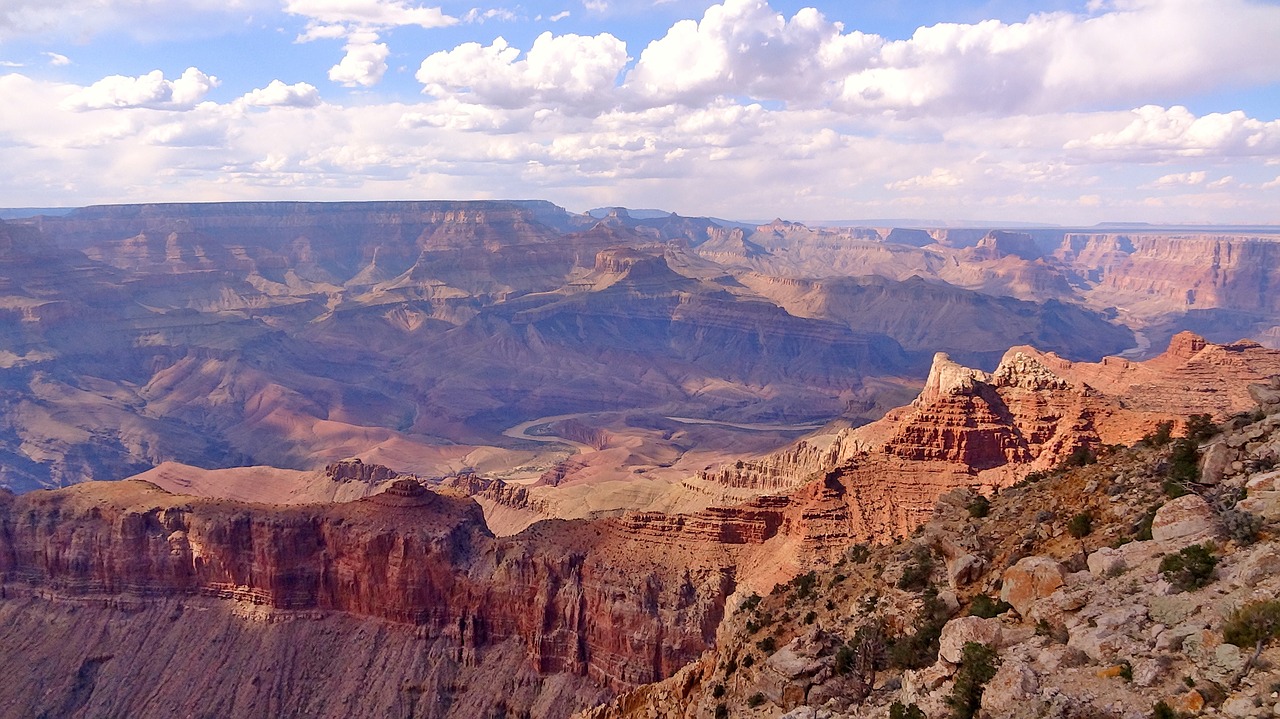 Come on, now - we all knew it was coming.
Unless you get bored extremely quickly, the Grand Canyon provides one of the most breathtaking aerial views in the entire world. The park alone boasts over a million acres of land; while each embodies that familiar aesthetic, another glance down never fails to provide with the same sense of awe and appreciation.
Be sure to know all the ins-and-outs of air travel in the Grand Canyon. While there are a few air corridors permitting flight, many locations are considered Flight-Free zones. Still - no matter what - you won't be disappointed in the view.
3. Vegas
There are a lot of beautiful cities in this country and, admittedly, not all would be keen on placing Vegas atop that list.
While things on the ground can get a bit discomforting for the -no-nonsense- type, the night view from a mile above the flashing city is one of our top sights for a reason. Even in day-time, this peculiar town appears to be a mirage in the desert. Set aside from pretty much everything and everybody else, Las Vegas juts out and glows bright. There's simply nothing like the view.
4. Yellowstone Hot Springs and Geysers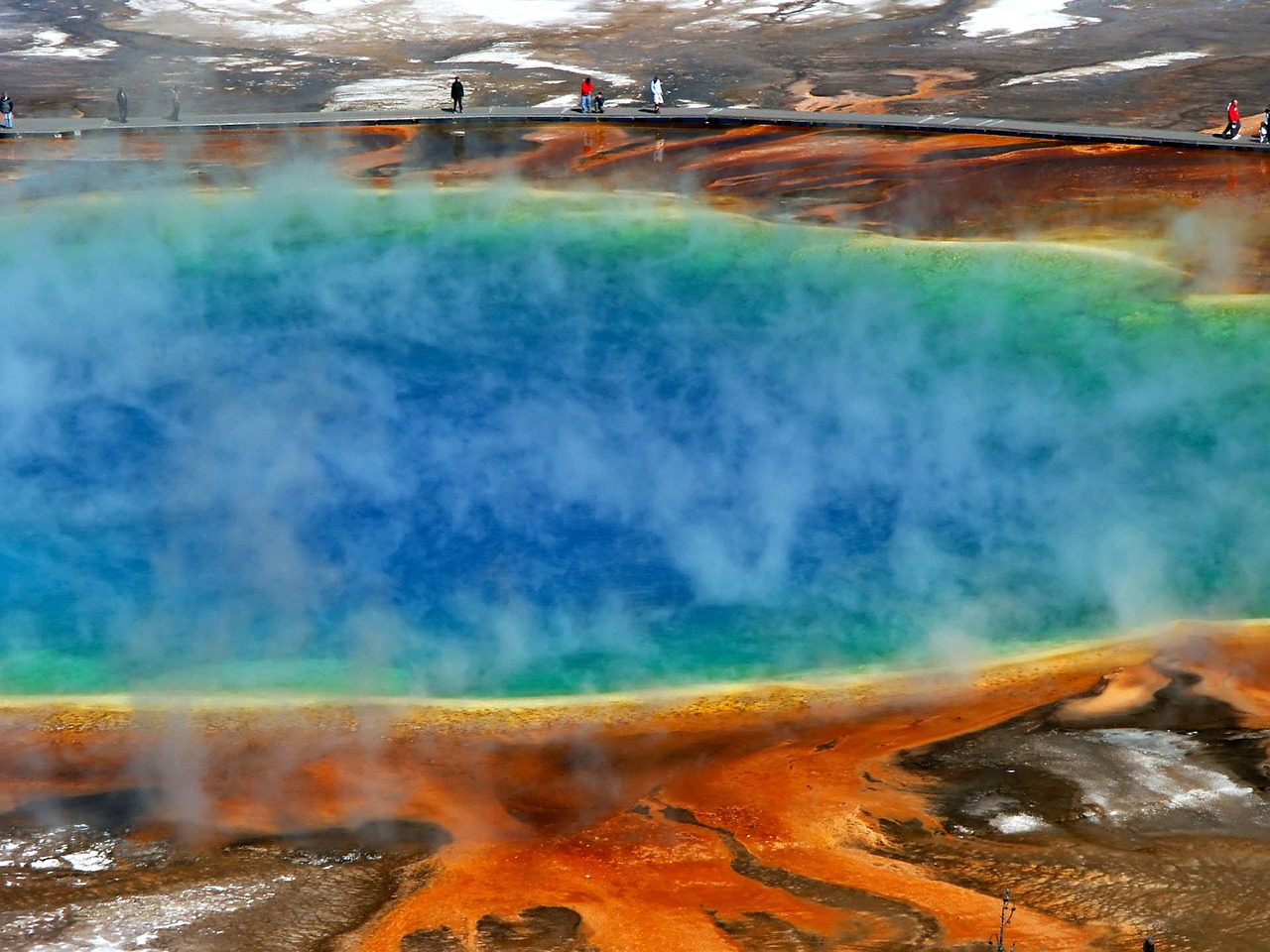 While you may have to make a quick visit, even flying halfway around the world would be worth five minutes above Old Faithful.
The geysers, hot springs, massive forests, and small canyons make this one of the most beautiful aerial views in the world. The Grand Prismatic Spring might be your first destination; not only is it the largest spring in the entire park, it glows a bright rainbow gradient that looks as if it were computer animated. Interestingly, this spring gets its color from specific bacteria: so it may be best to enjoy from a distance (just kidding).
5. Niagara Falls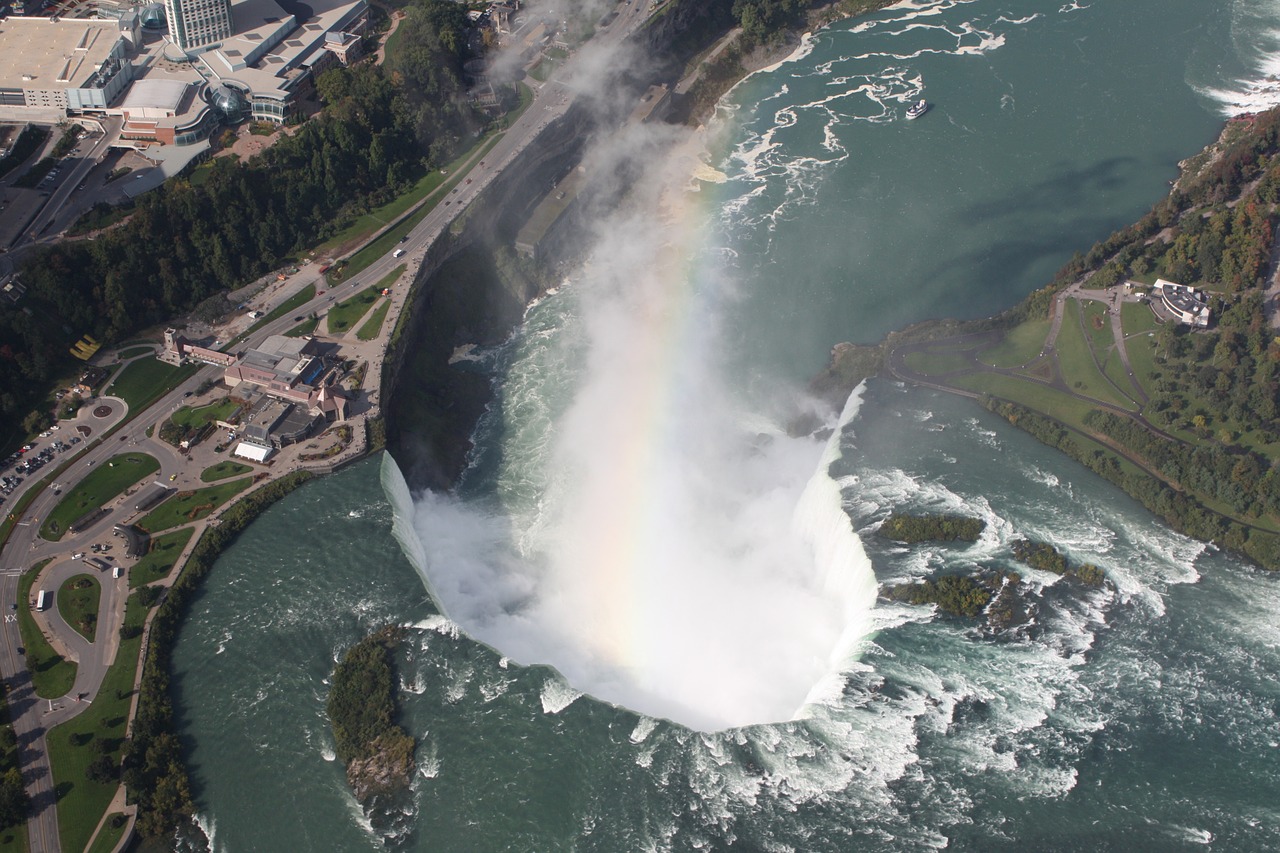 The best part about this flight? You don't even need your own aircraft!
Did you know you can go on aerial tours of Niagara falls? If you're anywhere in the Eastern part of the United States, it is certainly worth the drive.
Niagara Falls is one of the nation's biggest attractions for a reason. With its glowing blue color (seen on clear, sunny days) and its massive scale, these waterfalls are truly unlike any other in the entire world. While we can't speak on behalf of the tourist attractions nearby, the sight itself is worth every dollar spent getting to Upstate New York.
Again, if you're in the Northeast, don't let this one slip by.