By Kayleigh DeMace on Mar 30th 2018
We've briefly highlighted Bessie Coleman in the past, but her accomplishments as an aviator warrant a full pilot profile.
Lovingly known as -Queen Bess,- Bessie Coleman had an impressive career in aviation and worked hard to earn her license.
Becoming Bessie
Born on January 26 in 1892, Bessie would grow up to become the first female of both African American and Native American descendent to become a licensed pilot.
One of thirteen children, Bessie was the daughter of Susan and George Coleman and grew up in Atlanta, TX. She was the tenth child born to the family and excelled in school. She saved enough money to attend the Colored Agricultural and Normal University in Oklahoma but was financially only able to attend for one term before she returned home.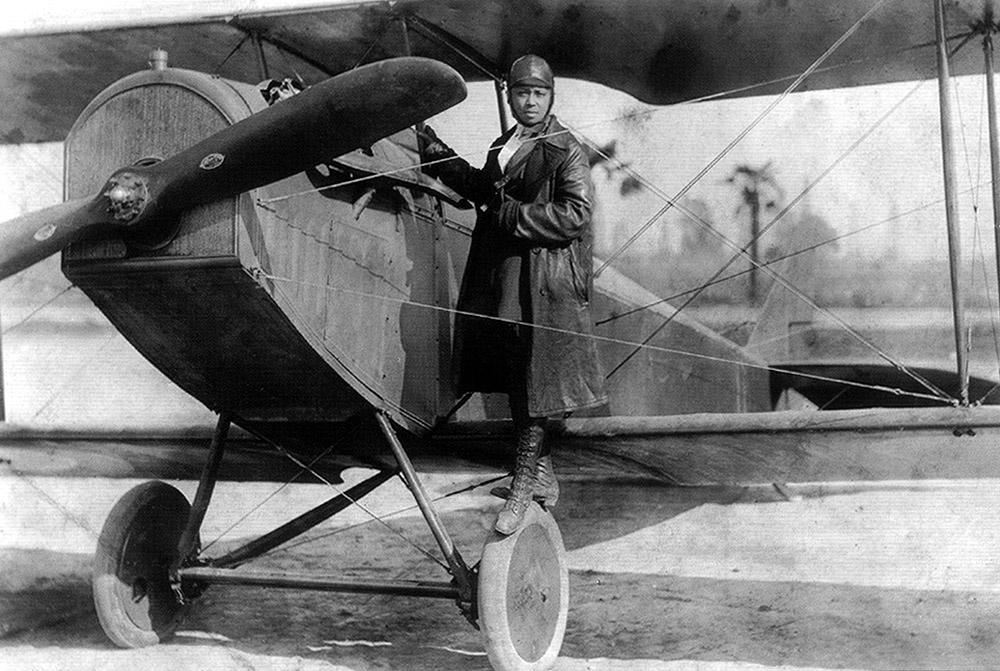 Bessie moved to Chicago to live with her brother when she was 23 years old. During this time, she began learning more about the pilots of World War I, which helped fuel her interest in aviation.
Bessie had to learn another language in order to learn how to fly because no American aviation school would teach her. She taught herself French and moved to France in 1919 where she earned her pilot's license from Caudron Brother's School of Aviationin just seven months.
A Career in Aviation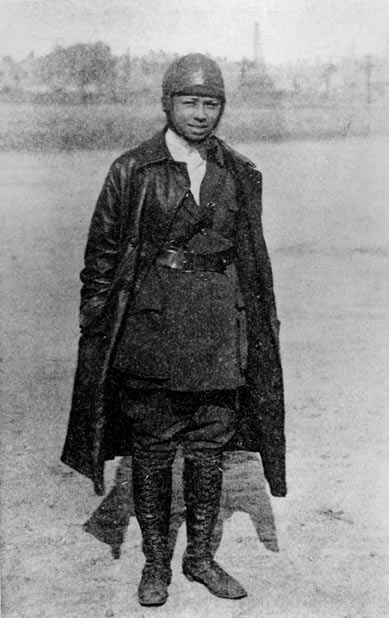 While Bessie wanted to start her own flying school for African Americans, she focused first on her barnstorming and aerial performances and returned to France in 1921 for more training. Coleman began her career in exhibition flying in 1922.
Her training specialized in stunt flying and parachuting and she began to work as a barnstormer. She became the first African American women to make a public flight in America. She traveled to California to purchase her own plane, which she crashed on her return to Chicago.
However, that did not stop her. She began to lecture and perform exhibition flights in Texas and soon had enough to purchase an old JN-4 which was equipped with an OX-5 engine. Still, her dreams of opening her own aviation school were strong, and she soon opened a beauty shop in Orlando to save money. She used these funds in addition to what she was making from her lectures and continued aerial performances. Bessie refused to perform unless the audiences and entrances to the show were desegregated.
Tragically, on April 30, 1926, Bessie died in a rehearsal accident when she was just 34 years old. Five thousand people attended a memorial service for Bessie in Orlando while 15,000 attended her funeral in Chicago. A flying school for African Americans, called Bessie Coleman Aero Club, was opened in 1929 by William J. Powell.
Queen Bess was a pioneer in women's aviation and remains an inspiration to this day.
---
Sources:
http://www.nationalaviation.org/our-enshrinees/coleman-bessie/
https://www.biography.com/people/bessie-coleman-36928