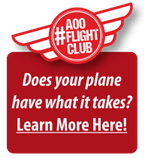 Multi-Grade, Normal Operation Ashless
Multi-Grade, Normal Operation Ashless
Multi-Grade 15w-50 & 20w-50 Aviation Oils for Normal operation are crafted from the finest synthetic and petroleum base stocks and infused with select additive systems to provide High Viscosity Indices (HVIs) are formulated to work with several aviation engine types.
These oils are classified under SAE 50 oils due to their ability to change viscosities – at operating temperature, both 15w-50 and 20w-50 have the same viscosity, hence the number "50." These aircraft engine lubricants are intended for year-round usage and are some of the most popular aviation oil weights available.
20w-50 Oils have a slightly higher viscosity and engine startup when compared to 15w-50 oils; once in operation, though, these oils may have very similar performance characteristics. Refer to OEM specifications and product data sheets to determine which variety may be more suited to your aircraft and your climate.
These oils meet or exceed the following requirements and specifications:
ExxonMobil Aviation Oil Elite:
Teledyne Continental Motors (MHS 24), MIL-L-22851D/SAE J1899, Textron Lycoming Spec No 301F.
AeroShell Oil W 15w-50 Plus:
FAA Airworthiness Directive 80-04-03, MIL-L-22851, Lycoming Service Bulletin 446C and 471, plus Service Instruction 1409A, approved for use in all Pratt and Whitney radial aircraft engines, SAE J-1899, qualified in all Teledyne Continental Motors liquid and air-cooled aircraft piston engines.
Phillips 66 X/C Aviation Oil 20w-50:
Teledyne Continental Material Specification MHS-24B, Avco Lycoming Material Specification No. 301G, SAE Standard J1899, Pratt & Whitney Service Bulletin No. 1183 Rev. U, Mil Spec MIL-L-22851D for additive treatment, QPL Approval Numbers: D07L1-20W-50 (X/C 20W-50).
If you have any questions, please call us at 1-855-899-7467.
Click on a product category below to see the products that are available.