By Kendra Kuhar on Apr 16th 2018
Having a layover at Singapore's Changi Airport is not just a connection to your final destination-it's an experience.

Designated as the #1 airport for over five consecutive years, the Changi Airport is a world in and of itself. It offers plenty of activities at any hour and advanced check-in methods, providing passengers with entertainment and convenience.
A brief history
The Singapore Changi Airport officially opened on December 29, 1981. Engineers built the airport on land that previously served as the Changi airbase during WWII.

The first arrival and departure occurred on July 1, 1981--five months before the airport's official opening. Flight SQ 101 arrived with 140 passengers from Kuala Lumpur into Singapore and landed at 7:10am. The first departure from the airport, SQ 192, took place at 8 am on the same day and flew to Penang.

Overachievement defined the airport from day one. It broke several records in that it only took six years to build, was ranked as Asia's largest airport alongside Tokyo's Narita Airport, and had the world's largest column-free hanger at 20,000 square feet. It continues to win awards and increase its stellar reputation today.
Record amounts of passengers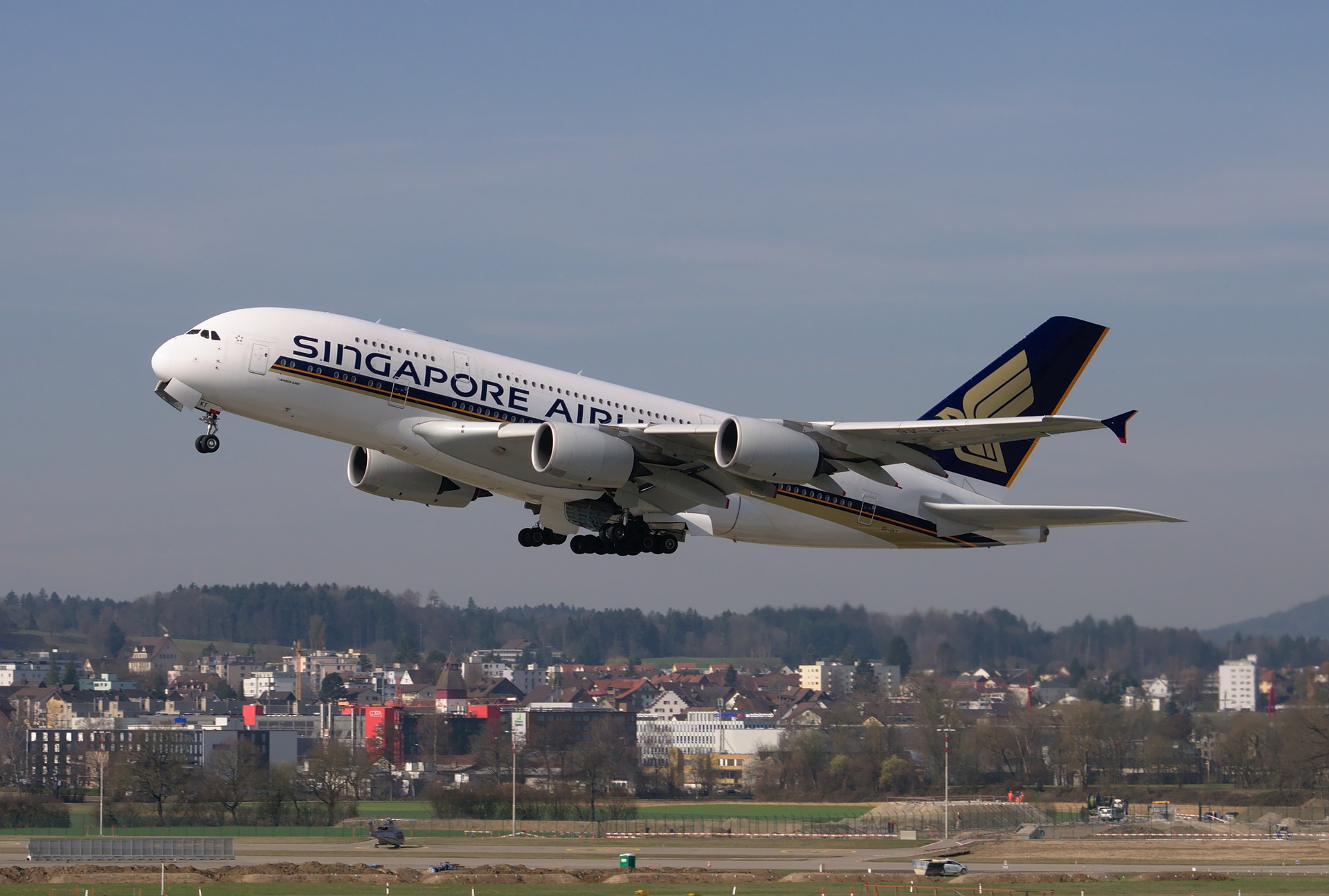 In 2017, Changi Airport handled a record-amount of 62.2 million passengers. It also opened three more passenger airlines-Norwegian Airlines, US-Bangla Airlines, and Hebei Airlines. Further, the airport established ten new passenger city lines in nations like China, Greece, India, Japan, Malaysia, Sweden, and the United States.

Over 100 airlines travel to 400 cities around the world, making it no surprise millions of people pass through the airport.
Shop and dine
In the Changi Airport, you still have plenty of activities to do even if you're not feeling up for an adventure or history lesson.

Terminal 3 offers several fashion boutiques and jewelry shops, as well as duty-free bookshops. Plus, each terminal has a lot of cuisines to choose from. You can relax at a wine bar or go for authentic Cantonese food. View the entire shopping and dining directory for more details.

Luggage storage is also available so you can enjoy the entire airport without dragging any suitcases around.
Endless entertainment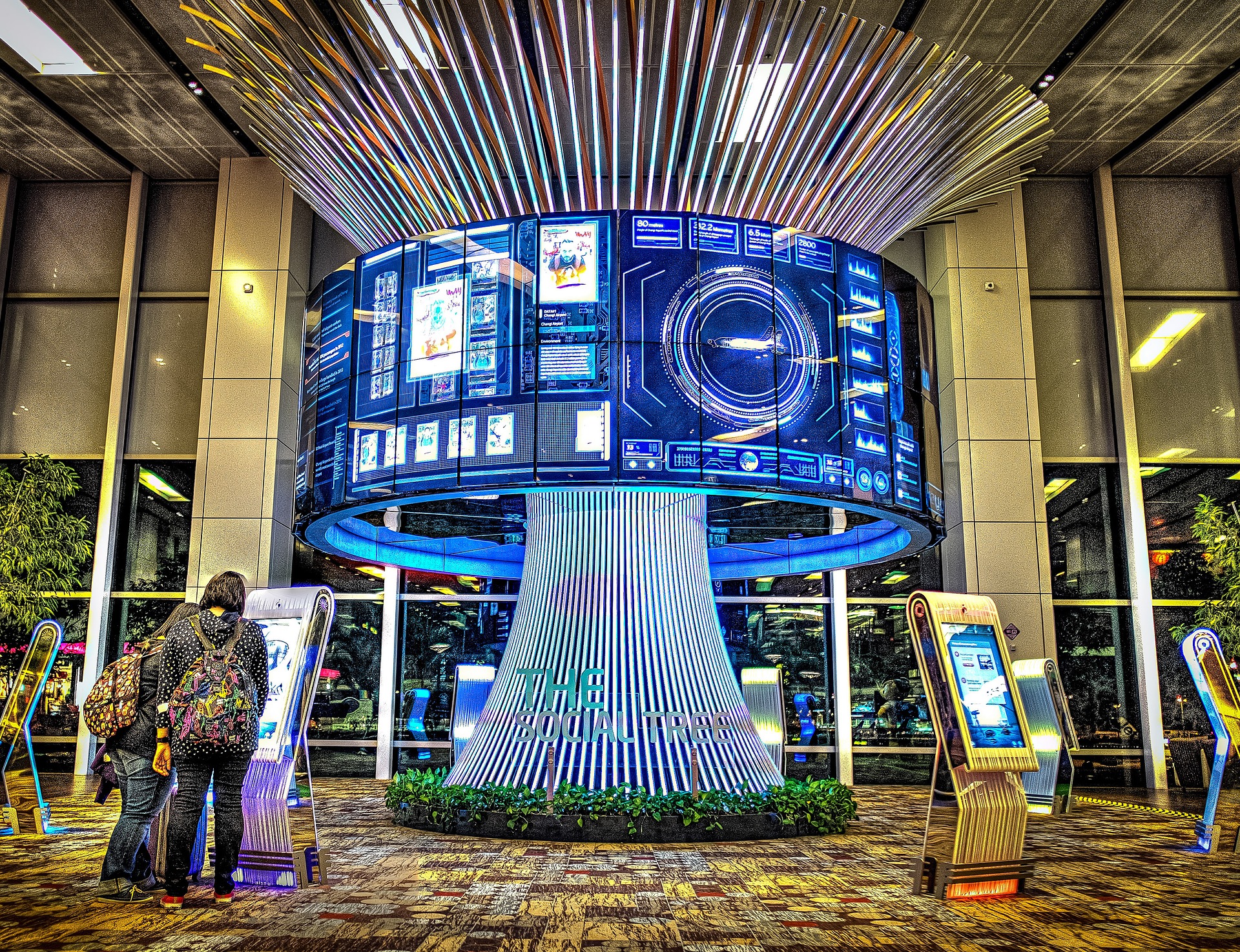 Any amount of time spent in the Changi Airport is enjoyable with all the shopping, dining, and entertainment to choose from. Passengers have access to free internet, video game consoles, televisions, and two movie theaters to pass the time.

You can also enjoy the Butterfly Garden, Cactus Garden, Orchid Gardens, Koi Pond, or take a walk on the nature trail. Everyone can enjoy historical and cultural attractions demonstrating the history of aviation in Singapore.

One of the greatest features of the airport is that kids are not excluded. They can create their own art, go swimming, or ride on a Skytrain. There is also a forest-themed playground, an arcade, and Singapore's longest slide.

Located in all three terminals are fitness and spa services at the Ambassador Transit Hotel as well as baby-changing rooms, music lounges, prayer rooms, massage chairs, and ergonomic chairs to nap in.
The Jewel Expansion
In mid-2017, the Changi Airport announced a 1.7-billion-dollar expansion known as the Jewel Complex and plan to open it in 2019.

If you are under the impression that there is nothing more the airport could offer, you are mistaken. The Changi Airport is adding a hotel, amusement park, indoor waterfall, and even more restaurants and shopping spread out over 10 levels.

The amusement park will be nature inspired and named Canopy Park while the 131-foot waterfall known as the Rain Vortex will sit in the middle. The entire Jewel Complex will be at the very center of all three terminals.
---
Sources:
http://eresources.nlb.gov.sg/infopedia/articles/SIP_574_2004-12-23.html
http://www.changiairport.com/
https://thepointsguy.com/2017/06/singapore-changi-airport-expansion/
http://www.traveller.com.au/a-day-in-the-life-of-changi-airport-gx49xf