By Sarah Simonovich on Jun 24th 2016
What's cooler than being cool? The South Pole.

Compared to the large amount of diversity on our good old planet Earth (there are more than 1.5 million different species of living things, FYI), few can survive the extreme cold of Antarctica. And just as not every bird can be an Emperor Penguin and chill on sea ice, not every plane can handle the -70°F temperatures of the South Pole in June. But there is one that can.

Viking Air Twin Otter
The DHC-6 Twin Otter is the only aircraft currently in existence that can withstand the extreme and relentlessness cold of an arctic midwinter (yes, even though it's summer heat wave season in the good old US of A, it's currently winter way down below).

This aircraft's particular ability to fly in such a harsh environment has recently gained importance as two Lockheed Martin workers at the Amundsen-Scott South Pole Station needed to be evacuated due to a medical emergency. This daring rescue mission made headlines due to the inherent challenges with such a task. Amundsen-Scott research station is located in the middle of Antarctica with 24-hour darkness and average temperatures between 60 and 80 degrees below zero.

While we recently discussed the challenges of flying an aircraft when the temperature is too hot, flying in these harsh arctic temperatures is no easy feat, either. At these temperatures, plane equipment can malfunction and the fuel and hydraulic fluid inside the aircraft can actually gel, making it impossible to fly. To prevent this, the fuel needs to be warmed before takeoff. And because of the South Pole's total winter darkness, the only available source of light for landing is the moon and aurora australis.

Thankfully, the Twin Otter has always been designed for adaptability, and the aircraft can be delivered directly from the factory with floats, skis, or tricycle landing gears, making them adaptable for use everywhere from Africa to Asia to Antarctica (the Twin Otter used in the South Pole rescue flight was outfitted with skis). Unlike every other aircraft, these planes can fly in temperatures as low as -130°F.

There have been three winter medical evacuation flights to the Amundsen-Scott research station using Twin Otter aircraft.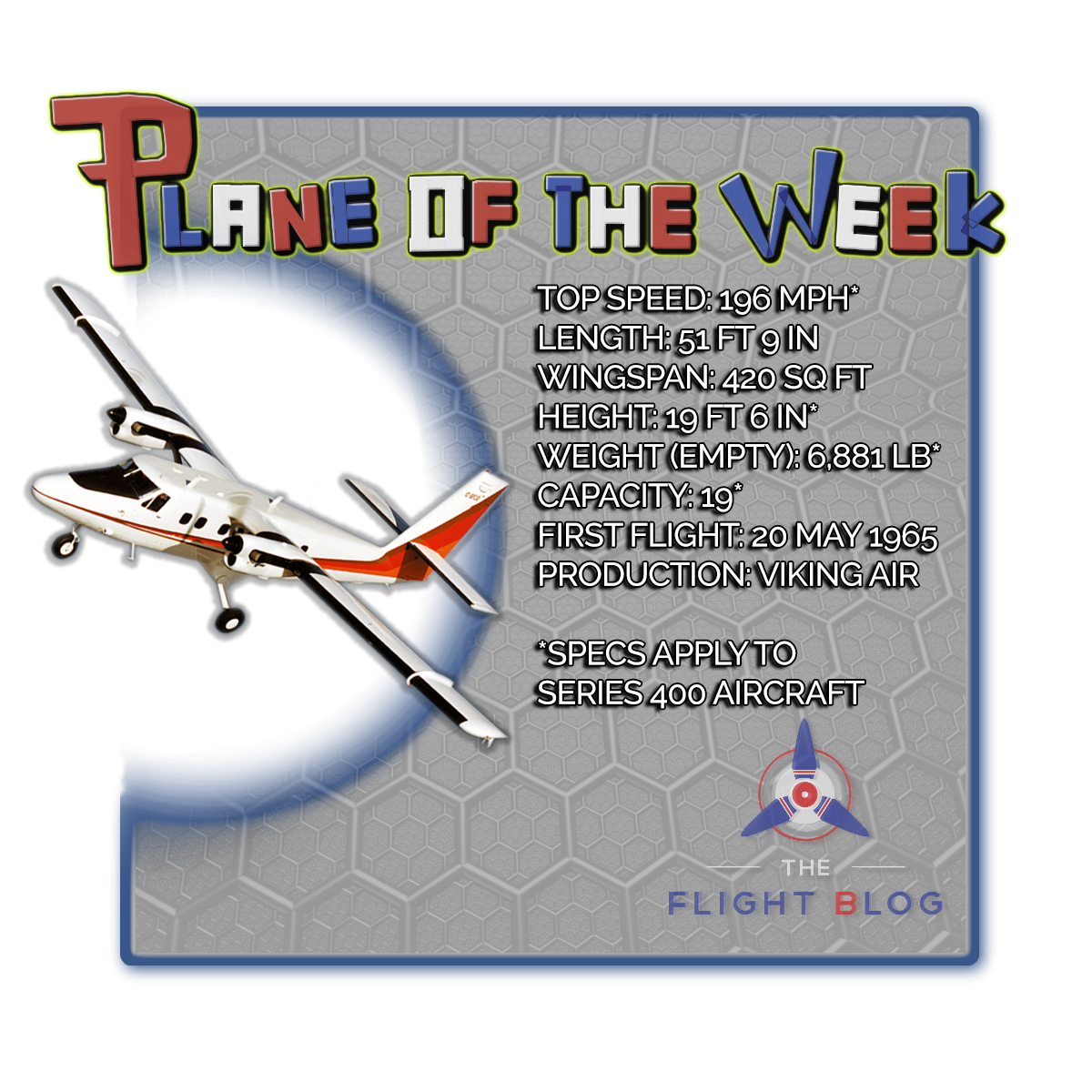 Design and Development
The Twin Otter STOL (Short Takeoff and Landing) utility aircraft was initially developed by de Havilland Canada in the 1960s. The DH-6 was developed from the DH-3, replacing the single-engine with a double-engine while retaining the STOL qualities. This double-engine version became a popular alternative to its predecessor and remains popular with commercial skydiving operations, the US Army Parachute Team, and the US Air Force's 98 Flying Training Squadron.

Series 100-300 were developed by de Havilland Canada until production ended in 1988. The rights were purchased by Viking Air, which currently manufactures new planes and replacement parts for out-of-production de Havilland Canada aircraft. On July 17, 2006, Viking Air announced their intentions to offer a Series 400 Twin Otter with a more powerful engine. Major changes to the Series 400 aircraft include Honeywell Primus Apex fully integrated avionics; deletion of the Ac electrical system and beta backup system; modernized electrical and lighting systems; and use of composites for non-load bearing structures.
But what's the most important thing you need to know about the DHC-6 Twin Otter? It's really, really cool.
---
Sources:
https://en.wikipedia.org/wiki/De_Havilland_Canada_DHC-6_Twin_Otter
http://www.cnn.com/2016/06/21/health/south-pole-medical-evacuation/
http://www.usatoday.com/story/tech/sciencefair/2016/06/22/rescue-plane-returning-south-pole/86231398/
https://www.theguardian.com/world/2016/jun/21/antarctica-polar-rescue-planes-medical-emergency
http://www.foxnews.com/world/2016/06/23/plane-carrying-sick-workers-arrives-in-chile-in-south-pole-rescue-mission.html