By Sarah Simonovich on Apr 8th 2016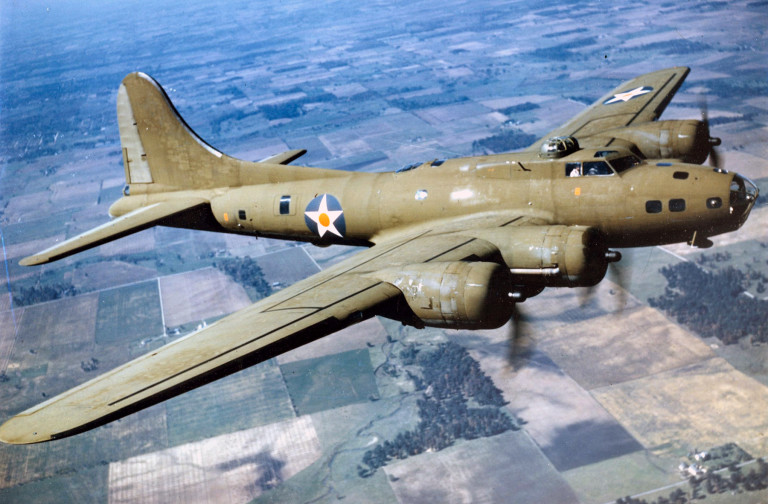 Top speed: 287 mph
Length: 74'
Wingspan: 104'0'
First flight: 28 July 1935
Introduction: April 1938
Production: 1936-1945
Retired: 1968 (Brazilian Air Force)
"Flying Fortress"
The Boeing B-17 Flying Fortress, a four-engine heavy bomber, was built in response to a competition put forth by the U.S. Army Air Corps (USAAC) in August 1934. USAAC wanted a more modern, multi-engine bomber to replace the Martin B-10 (the first mass-produced bomber used by the army). The proposal for a coastal-defense plane was to meet the following specifications: a range of at least 1,020 miles (2,000 miles desired); a speed of 200 to 250 mph; and a -useful bombload- of 2,000lbs. The winner of the competition would win a contract to build more planes for the war effort. Boeing did not win the contract because the prototype crashed.

Despite the crash, spirits were not crushed: Boeing's plane had otherwise outperformed the competitors and impressed the air corps so much that they ordered 13 plans anyway. The nickname "Flying Fortress" was coined by Seattle Times reporter Richard Smith because of the plane's many machine gun mounts. The name was quickly adopted and trademarked by Boeing.

The B-17 was used primarily by the United States Army Air Forces (USAAF) in the strategic bombing efforts during World War II. Throughout its service life, the Flying Fortress became quite a legend of herculean proportions: this high-flying, mean fighting machine was able to defend itself and return home from battle, despite extensive damage (most of the time). But like the great Greek hero Achilles, you win some, you only need to lose once.
Spotlight: "Wee Willie"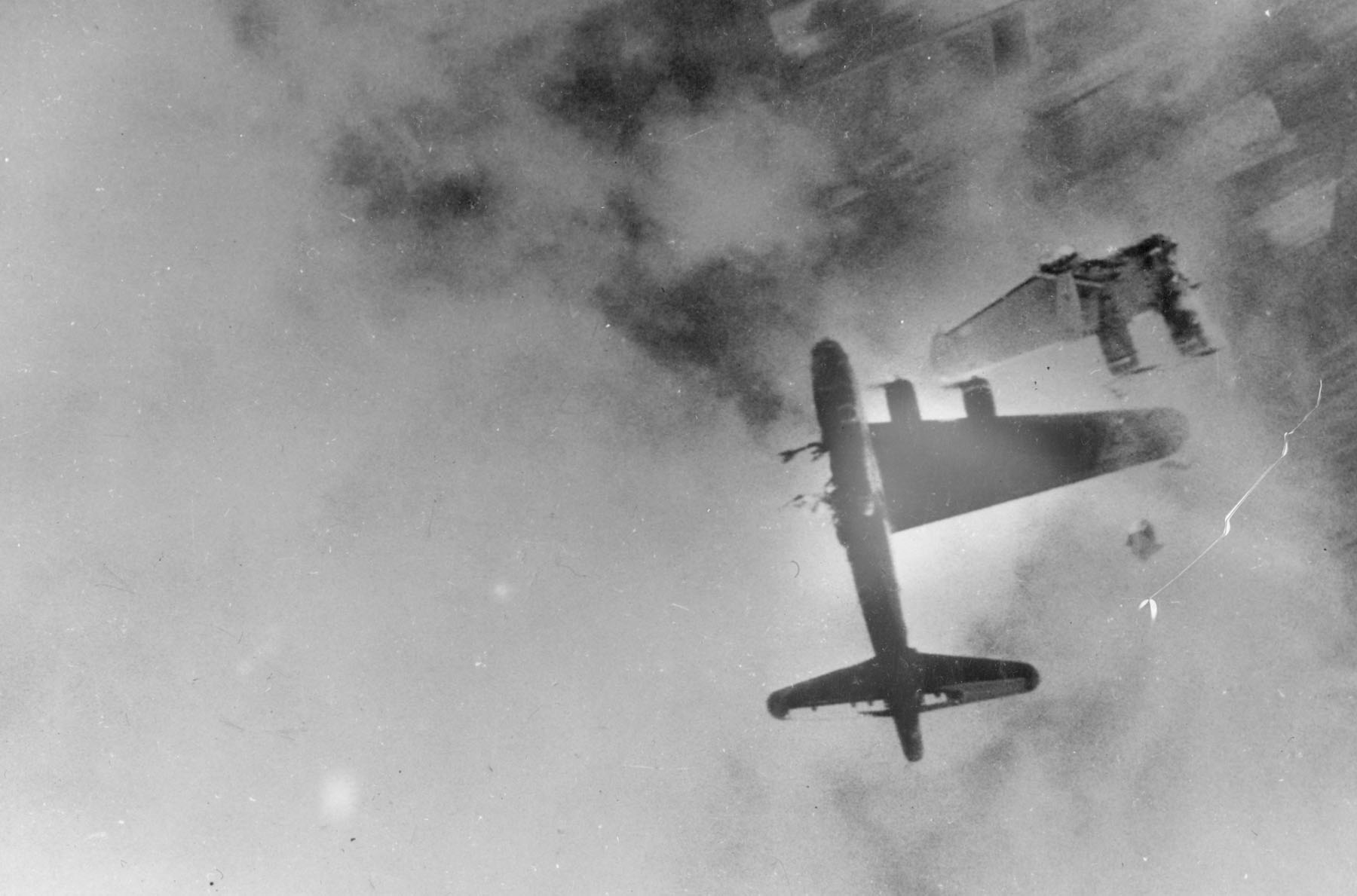 Arguably the most famous B-17 was dubbed Wee Willie. This Flying Fortress lefts its base at Air Force Station 121 (RAF Bassingbourne, Cambridgeshire, England) on 8 April 1945. Unfortunately, unlike many of its mythic-like counterparts, this Wee Willie never made it all the way home. The B-17 was hit by antiaircraft gunfire, causing massive damage to the plane. Wee Willie was one of two bombers lost from the 91st Bomb Group. Wee Willie was the oldest B-17 aircraft still in service with the 91st Bomb Group and the next to last B-17 lost to enemy action before the wart came to an end May 8, 1945.