By Sarah Simonovich on May 20th 2016
Mriya means "dream" in Ukranian. And in the case of this plane, someone really dreamed big.
It's a gross understatement to simply say that the An-225 is big because the truth is, this plane is giant, and is actually known as the longest and heaviest plane ever built (no joke, it really is that huge!). Further, the An-225 also has the largest wingspan of any aircraft in operational service (its wingspan is smaller only to Howard Hughes's H-4 Hercules "Spruce Goose" prototype, which only flew once in 1947).
This behemoth (complete with 6 turbofan engines and a cargo compartment big enough to hold 50 cars) was developed to transport the Buran space shuttle for the Soviet Union's space program and was completed in 1988--and despite the initial demand for 2 aircraft, only 1 was actually made. While a second airframe was partially built, completion was ultimately halted because of a lack in interest and funding; the Buran space program was cancelled when the Soviet Union collapsed in 1991.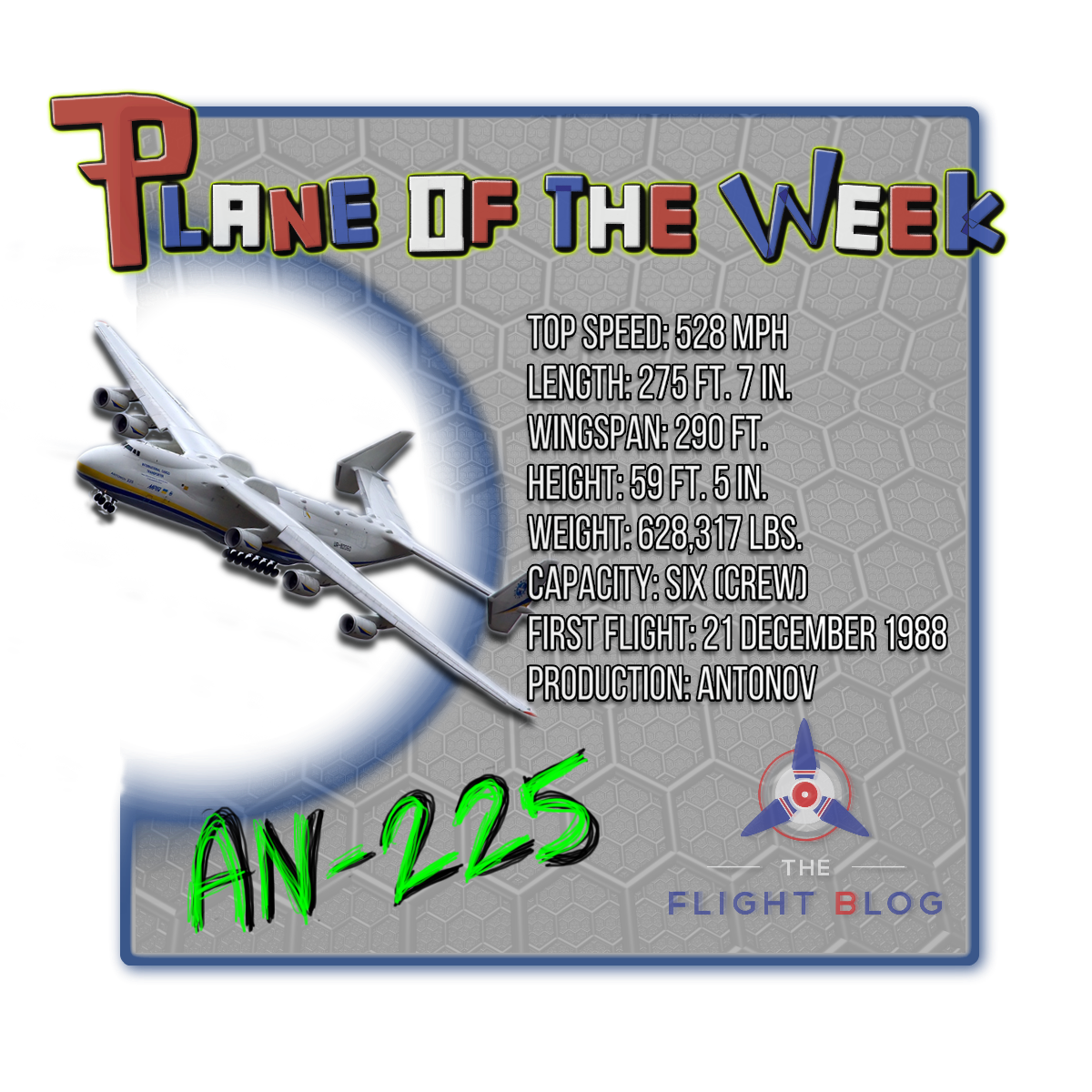 The An-225 was on static display at the Paris Air Show in 1989 and flew during the Farnborough air show in 1990. After fulfilling its military mission, though, the Mriya was shelved for nearly a decade--after 8 years of collecting dust (and hopefully dreaming sweet dreams), the An-225 was refurbished and reintroduced to the world. Currently the aircraft is in commercial operation with Antonov Airlines carrying ( very) over-sized payloads.

At 175 tonnes without cargo or fuel, the An-225 doesn't get out much--but when it does, it makes quite the impression.
"You won't see it very often because there's going to be a limited market for the An-225. For the vast majority of the cargo market, 99.5% or so, the items could be transported by a [Boeing] 747, but there will still be a niche market."
–Laure Price, director of aviation strategy at Mott MacDonald Aviation.
So when something needs to be transported using the An-225, it's kind of a big deal. Like its recent trip to Perth, Australia, where it transported a 117-tonne generator from the Czech Republic. The An-225 has also taken aid to disaster scenes, including the Haiti earthquake of 2010 and Japanese earthquake and tsunami of 2011.
The An-225 currently holds the absolute world records for an airlifted single item payload of 418,834 pounds, and an airlifted total payload of 550,577 pounds.
---
Sources:
http://www.bbc.com/news/magazine-36301087