By Kayleigh DeMace on Sep 29th 2017
The China Clipper, the Philippine Clipper, and the Hawaii Clipper are the names of three flying boats-Martin M-130s-designed by Glenn L. Martin Company in the 1930s.

In fact, it's the first of the three to have been built. With a complex and tragic story behind them, this boat-plane hybrid introduced the reality of scheduled, international travel in passenger planes.
Design and Development

Officially named the Martin Ocean Transport, the public called the Martin M-130s -China Clippers.- They were designed to meet Pan American World Airways president's request for an all-metal flying boat.

Depending on the time of day these planes were flying, they could hold up to 46 passengers for travel. This was because of different configurations from day and night-time flying. For example, beds were used for overnight travel, which took up more room than the chairs that were used for daytime flight.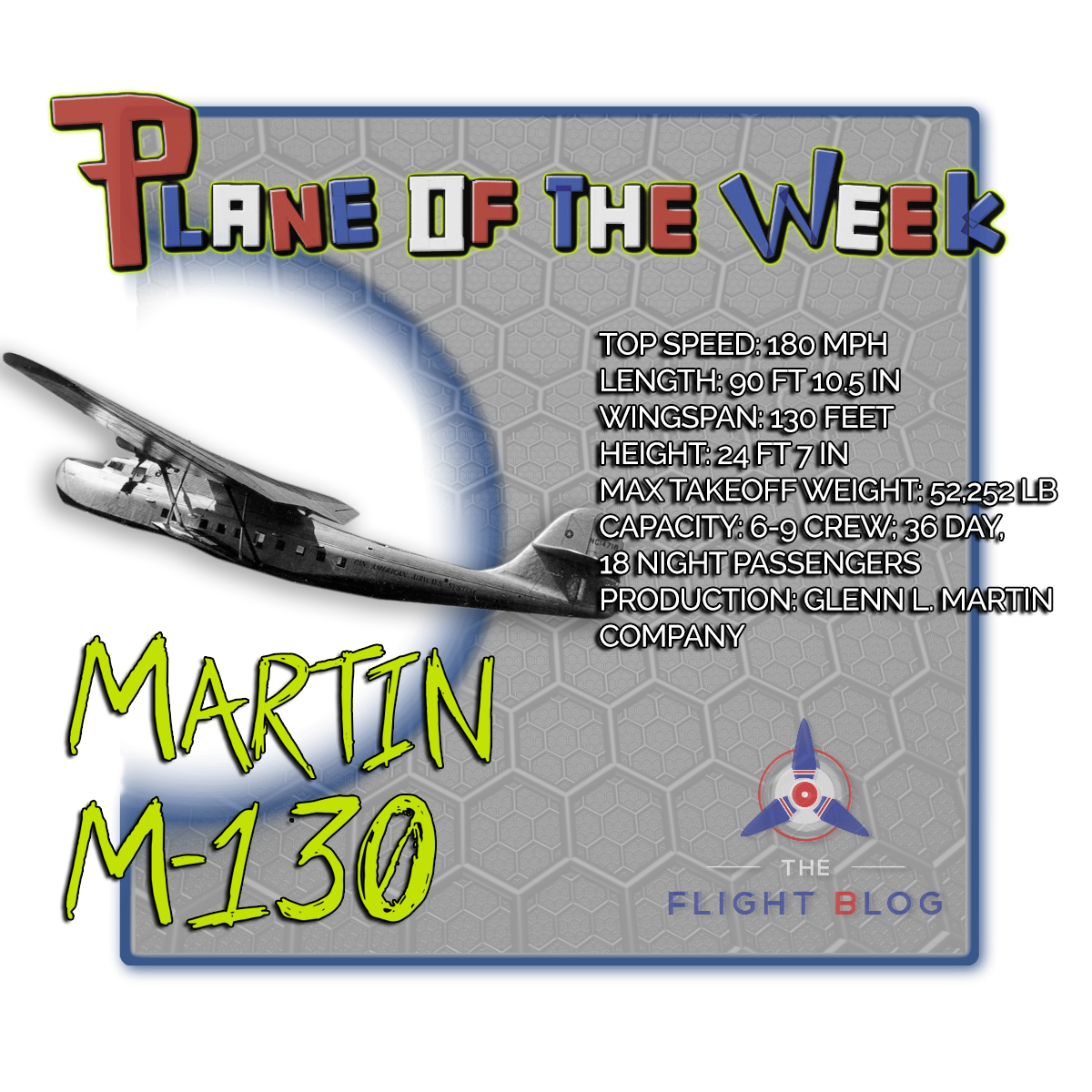 M-130s were powered by four Pratt & Whitney R-1830 Twin Wasp radial engines-first in 830 hp but later upgraded to 950 hp. They were also equipped with Hamilton-Standard constant speed propellers and seawings (also called sponsons) mounted on the fuselage. These provided both stability in water and aerodynamic lift when in flight. They also carried 950 gallons of fuel each and kept spray-caused by takeoff and landing-off the tail surfaces.

The China Clipper first flew on December 30, 1934, and its first trans-Pacific flight took place on November 22 of the following year. In October of the following year, weekly passenger flights from San Francisco to Manila began.

However, tragedy soon struck each of the three Martin M-130s.
Failure in Flight

The first tragedy happened in the summer of 1938 when the Hawaii Clipper disappeared somewhere between Guam and Manila. Nine crew members and six passengers were aboard the plane, but no cause was ever determined.

The Philippine Clipper was caught in a Japanese surprise attack on Wake Island, which it survived. In early 1943 however, the same plane crashed on its way from Honolulu to California. A total of 19 people were killed, including Admiral Robert H. English.

Two years later-in 1945-the China Clipper tragically broke apart and sank during a landing at the Port of Spain. A total of 23 people lost their lives that day.
While the story of the three Martin M-130s is truly tragic, it was a groundbreaking development in the field of aviation.
---
Sources:

http://www.clipperflyingboats.com/pan-am/martin-m130
https://en.wikipedia.org/wiki/Martin_M-130
http://www.flyingclippers.com/M130.html