By Sarah Simonovich on Sep 23rd 2017
If you fancy yourself a hipster, you might want to stay away from the Cessna 172.
Why, you might ask? Because more Cessna 172 aircraft have been built than any other aircraft. Seriously.
The Cessna Skyhawk is the most successful aircraft in history, due to its longevity and popularity. Production models were first delivered in 1956 and as of 2015, Cessna and its partners had built more than 43,000 aircraft. This aircraft reigns supreme simply because, like Geena Davis, Tom hanks, and Rosie O'Donell, the 172s are in a league of their own. The Beechcraft Musketeer and Grumman AA-5 were competitors, but neither are currently in production. The Piper Cherokee and Diamond DA40 are also competitors.

The Cessna 172 started out its life as a tricycle landing gear variant of the Taildragger Cessna 170 (conventional landing gear), with standard equipment. In January 1955, Cessna flew an improved variant of the 170 ( a Continental O-300-A-powered Cessna 170C with larger elevators and a more angular tailfin). The variant was tested and certified, but Cessna decided to further modify the aircraft with a tricycle landing gear. The modified aircraft flew again June 12, 1955. Eventually the Model 172 was given its own type certificate (3A12).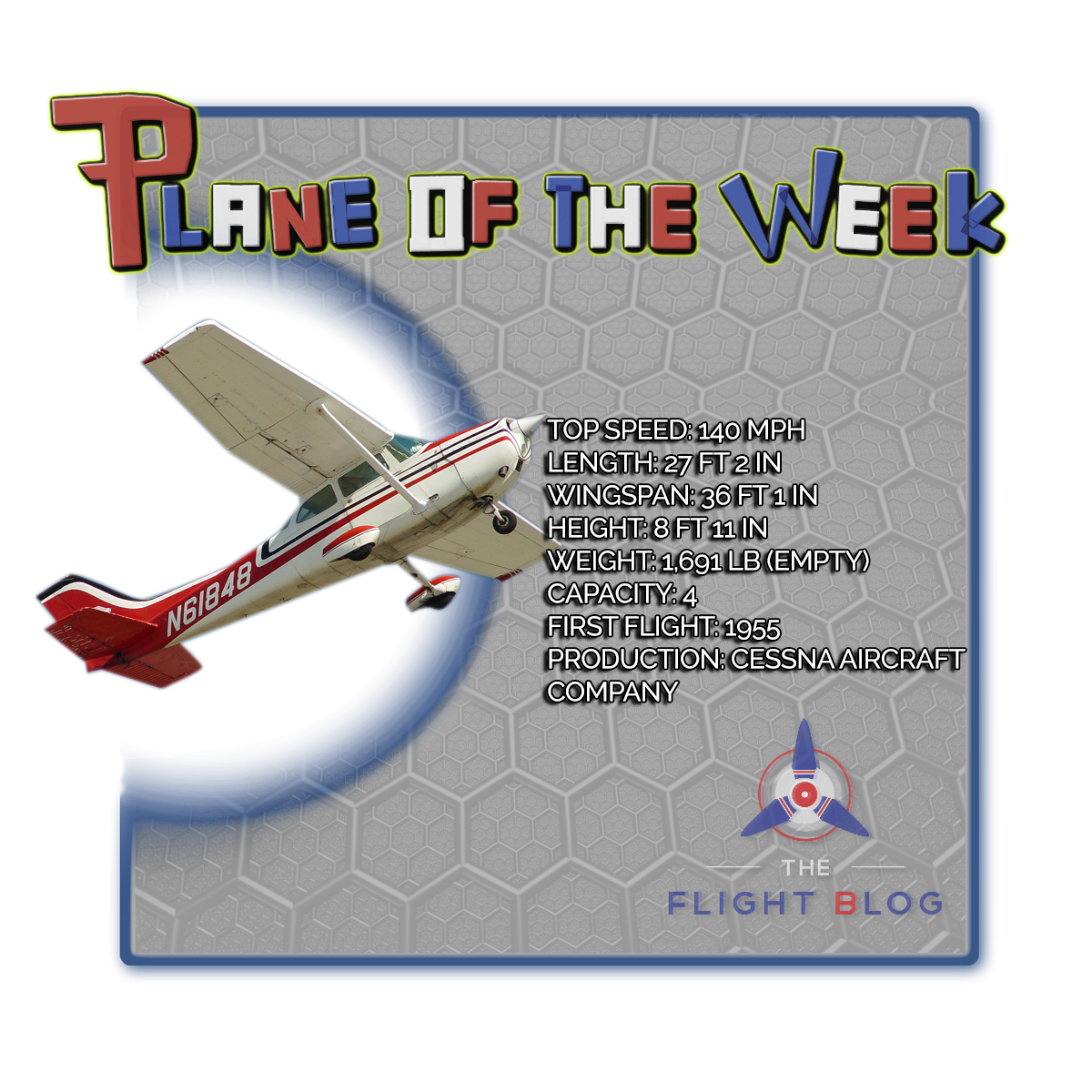 Its success happened immediately, virtually overnight--over 1,400 172s were built in 1956, it's first full year of production.

The Cessna Skyhawk was the little four-seat, single-engine, high wing, fixed-wing aircraft that could--and did. And still does. In 1958, a Cessna 172 was used to set the world record for flight endurance; the record still stands.

The 172 is highly adaptable and can be modified via a number of supplemental type certificates (STCs), which include increased engine power, higher gross weights, added baggage compartment tanks, and enhanced landing and takeoff performance safety (with a STOL kit).

Further, there exists variants for this particular aircraft that exist nearly from A to Z, including special versions: the FR172J Reims Rockets and the Turbo Skyhawk JT-A.

In 2010, Cessna announced they were developing an electrically powered 172 as a proof-of-concept, in partnership with Bye Energy. Bye Energy (which became Beyond Aviation) announced in July 2011 the prototype had commenced taxi tests that month. In 2012, the prototype, using Panacis batteries, successfully engaged in multiple test flights. Development of the Aero Electric Sun Flyer continues today, and was on display at EAA AirVenture 2016 in Oshkosh, Wisconsin, in July.