By Kendra Kuhar on Jan 5th 2018
Noel Wien, a Minnesota native, is largely credited with introducing the airplane to Alaska.

Wien took his first ever airplane ride in May of 1921 at 22-years-old. He learned to fly shortly after and relocated to Anchorage, Alaska at 25-years-old with his first aircraft-an open-cockpit Standard J-1 biplane. He performed stunts and gave passenger rides in the immediate area, helping Alaskan residents travel throughout the state more easily than ever before.
The Arctic Ace
In July of 1924, Wien made the first flight between Anchorage and Fairbanks. One of the most notable journeys Wien took was from Alaska to Asia in the winter of 1929. Wien flew 600 miles up the Siberian coast to deliver a cargo-load of white fox pelts worth $600,000 from a ship trapped in ice. This trip helped him earn the nicknames -the Arctic Ace- and -the Lindy of the North.-

While airplanes transformed every place they were integrated into, their use in Alaska changed everything-it's the largest state by total area (663,268 sq. miles) and has an intensely difficult to navigate climate and geography. The plane made it easy to transport medical supplies around the state year-round. Wien quickly learned to overcome the challenges he faced flying in Alaska, like sub-zero temperatures, timber, mountains, and brush.

Wien received his formal pilot's certificate in 1925, No. 39, and Orville Wright officiated it with his signature. He convinced his brothers Ralph, Fritz, and Sig to join him in Alaska by 1927. With the help of his partners, Wien founded the first Alaskan airline, named Air Alaska.
The Father of Alaska Bush Flying-and Three Children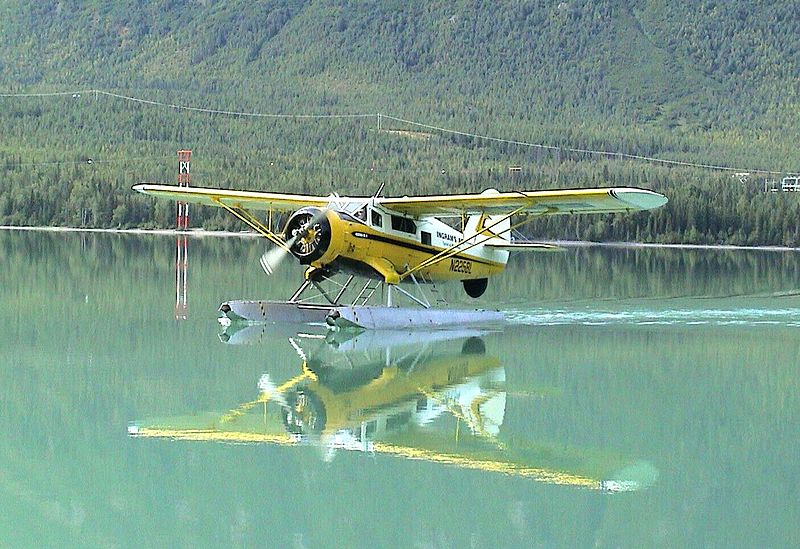 Ada Bering Arthurs, the daughter of the postmaster in Nome, married Wien in 1929. They settled down in Fairbanks and had three children named Noel Merrill, Richard, and Jean.

Although Wien passed away in 1977, Air Alaska continued expanding. The airline's network grew from Point Barrow down to Phoenix, Denver, and Oakland with main locations in Anchorage and Seattle. Air Alaska reflected Wien's bush flying skill by having their pilots regularly take off from and land on runways made of gravel.

Air Alaska stopped operating in 1985 as the second oldest airline in the world; however, on July 6, 1999, Wien's sons Merrill and Richard dedicated a flight to their father. The sons repeated their father's flight between Anchorage and Fairbanks exactly 75 years after he took it.

Wien became known as a symbol of Alaska bush flying because of his ability to maneuver tough terrain and a harsh climate. The revolutionary and unequivocally talented pilot was inducted into the National Aviation Hall of Fame in 2010.
---
Sources:

http://www.nationalaviation.org/our-enshrinees/wien-noel/

https://www.airspacemag.com/history-of-flight/10-great-pilots-4026745/