By Kayleigh DeMace on May 10th 2018
If you don't already know who Anne Morrow Lindbergh is, you've probably guessed right just in seeing her name. Wife to the famous Charles Lindbergh, Anne Morrow Lindbergh was also an accomplished aviator herself.
Early Life and Marriage
Born in New Jersey on June 22, 1906, Anne Spencer Morrow was the daughter to Dwight W. Morrow, J.P. Morgan & Co. partner, U.S. Ambassador to Mexico, and U.S. senator and Elizabeth Reeve Cutter Morrow, poet/teacher and president of Smith College from 1939-1940. Before graduating from Smith College, she won two literary prizes.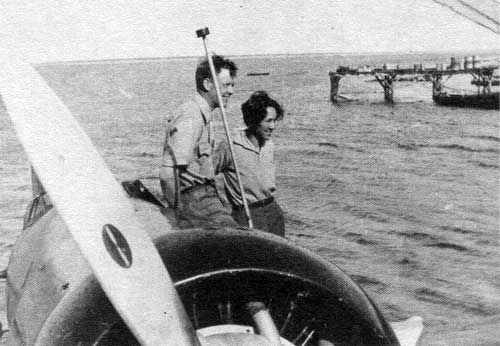 Anne attended Smith College in 1924, after graduating from Miss Chapin's School in Manhattan. During her senior year she met her future husband, Charles Lindbergh. Her father was Charles' financial advisor, and he had invited Lindbergh to visit their home in Mexico, which is where they met. Their marriage made headlines around the world, and she became a staple at his side. She served as his co-pilot, navigator, and radio operator.

The couple had six children together, and tragically lost one-their first and only child at the time, named Charles Jr.-after a kidnapping. Charles Jr. was stolen from their home. A negotiation led to a $50,000 ransom delivery, only to find that he been killed shortly after the kidnapping. He was just 20 months old.

After this, a sea of media attention, harassment, and threats on their second child Jon's life, the couple moved to England and had four more children-daughters Anne and Reeve and sons Land, and Scot.
Aviation Pioneer, Author, Award Winner
Anne Morrow Lindbergh earned her glider pilots license in 1930, becoming the first American woman to do so. After moving to Europe, she and her husband visited aviation plants in Nazi Germany and France.

Her 1955 novel, -Gift From the Sea,- brought her great success-though it wasn't her first novel. This book was a nonfiction best-seller about women's lives during that time, becoming an inspirational book to women who were searching for more in their lives. In total, she was the author of over two dozen books of poetry and prose.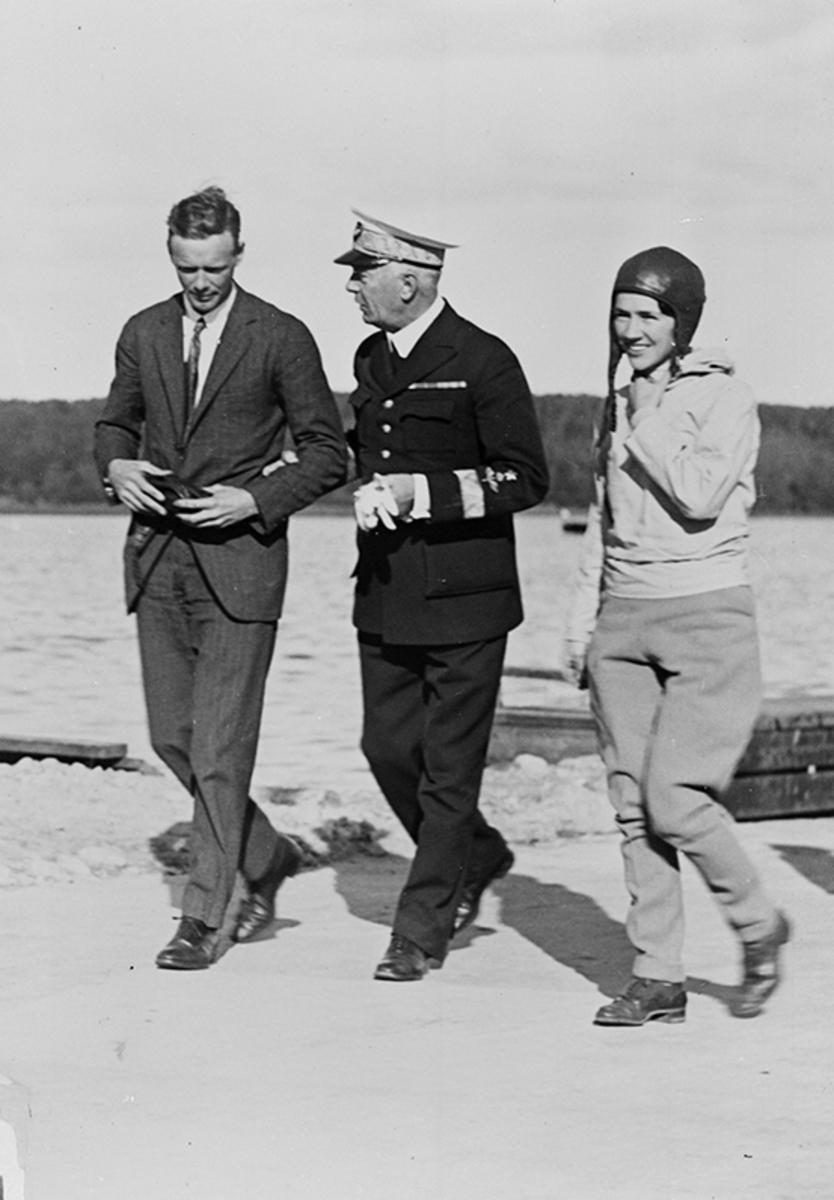 In 1975, she was voted one of the 10 most admired women by the readers of Good Housekeeping magazine. She was highly respected by many, and that respect carried over the controversy surrounding -The Wave of the Future,- which she published in 1940. In this novel, she shared that she saw communism and fascism as waves of the future, but she didn't endorse them.

Among the many awards Anne was honored with, she was the first woman to be awarded the Hubbard Gold Medal of the National Geographic Society in 1934. She also was awarded the U.S. Flag Association Cross of Honor for survey transatlantic air routes, the Aerospace Explorer Award from Women in Aerospace, and more.

She's been inducted into the International Women in Aviation Pioneer Hall of Fame, Aviation Hall of Fame of New Jersey, National Aviation Hall of Fame, and the National Women's Hall of Fame. She holds honorary degrees from Amherst College, Gustavus Adolphus College, Smith College, and the University of Rochester.
Anne Morrow Lindbergh passed away at the age of 94 on Feb. 7, 2001 in her Vermont home.
---
Sources:
https://www.biography.com/people/anne-morrow-lindbergh-9542041
https://en.wikipedia.org/wiki/Anne_Morrow_Lindbergh
https://www.nytimes.com/2001/02/08/books/anne-morrow-lindbergh-94-dies-champion-of-flight-and-women-s-concerns.html
http://www.charleslindbergh.com/anne/