Congratulations to Matt!
Nanchang CJ-6A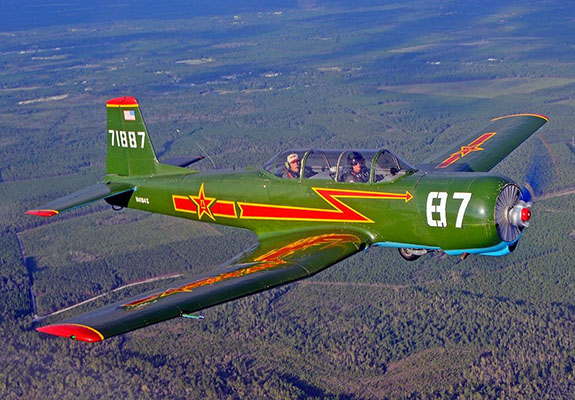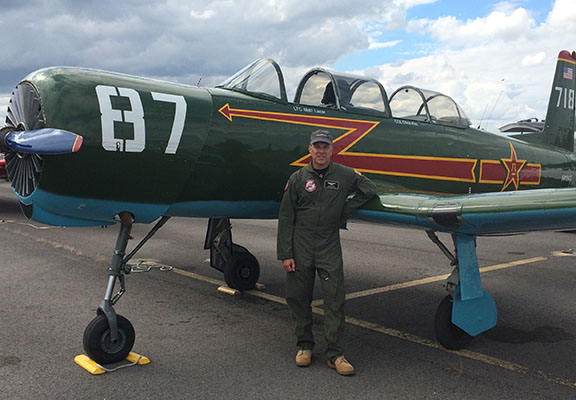 The Chinese CJ-6 was designed to replace the CJ-5 as a basic military trainer. Many people think it's a variant of the Soviet Yak-18A but the CJ-6 is an indigenous design. The CJ-6 is often confused with and referred to as the Soviet built Yak.
In 1962 the Housai HS-6 9 cylinder radial engine of 265HP and matching metal propeller were produced and these became a standard fit for all aircraft until 1965 where the HS-6A engine up-rated to 285HP was made available. This engine has been used up to today and has resulted in a change of designation of the aircraft to CJ-6A. All components in the aircraft are manufactured in China making the type a totally indigenous designed and manufactured aircraft.
The development of the CJ-6 took a total of four and a half years. More than 10,000 of all types are believed to have been produced.
Aircraft Specifications
Date of Manufacture

: 1968

Aircraft Role

: Military Trainer

Aircraft Type

: Nanchang CJ6

Wingspan

: 33.4 feet

Overall length

: 27.75 feet

Empty weight

: 2,270 pounds

Gross weight

: 3080 pounds

Fuel capacity

: 60 L (40 Gal)

Oil capacity

: 17 Liters

Engine type

: Single 285 HP Housai HS-6A Radial Piston Engine

Propeller type

: J9-G1, Aluminum, Two Blades

Max Speed

: 230 MPH

Rate of Climb

: 1,100 Feet per Minute

Cruise Speed

: 145 knots, 68%

Power Service Ceiling

: 17,000 feet

Number of Crew

: Two