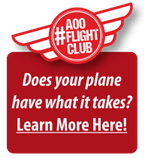 Multi-Grade Ashless for Normal Operation
Multi-Grade Ashless for Normal Operation
Multi-Grade Ashless Aviation Engine Oils that reach a viscosity equivalent to SAE 60 oils at operating temperature are intended for year-round use as a normal operation engine oil. These unique lubricants contribute to the protection of your aircraft engine while also aiding in cold-weather startups due to a High Viscosity Index (HVI). Premium mineral and synthetic basestocks are used in combination with high-quality additive systems to provide for increased engine protection and outstanding performance.
Running thinner at room temperature versus operating temperature, these oils are ideal for use in cold weather – though these oils have higher viscosities during operation, the low viscosity at start-up contributes to thorough lubricant distribution and helps prevent wear during the first few minutes of idling. Among the many applications for this oil, this premium product may be used in race planes, acrobatic aircraft, cargo and charter airlines, spray planes, and virtually any aircraft application.
The following specifications are met by 25W-60 engine oils for aircraft:
MIL-L-22851D for additive treatment, Pratt & Whitney Service Bulletin No. 1183 Rev. U, SAE Standard J1899, Avco Lycoming Material Specification No. 301G, Teledyne Continental Material Specification MHS-24B.
QPL Approval Numbers: D07L1-25W-60 (X/C 25W-60).
If you have any questions, please call us at 1-855-899-7467.
Click on a product category below to see the products that are available.