SHOP BY CATEGORY BELOW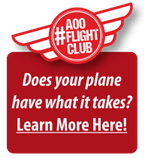 Phillips 66 Victory AW 20w-50 Aviation Engine Oil
Phillips 66 Victory AW 20w-50 Aviation Engine Oil
Phillips 66 Victory AW Aircraft Engine Oil is a Multi-viscosity 20w-50, Aviation Grade 100 ashless dispersant, multi-grade engine oil specially formulated for year-round use in aircraft piston engines. Victory AW 20W-50 is pre-blended with the proper concentration of antiscuff/antiwear additive (LW-16702) mandated by Lycoming Service Bulletins 446E and 471B and Service Instruction 1409C. It provides distinct performance benefits compared with single-grade engine oils, including easier starting and faster oil circulation at low temperatures, reduced warm-up time, and reduced oil consumption in most engines. It maintains its film strength under high loads and at high temperatures to protect against wear and piston scuffing. The ashless dispersant formulation helps minimize the formation of engine sludge, varnish, piston deposits and combustion chamber deposits, resulting in a much cleaner engine compared with the use of straight (non-dispersant) mineral oils.
Phillips 66 Victory AW 20W-50 Aviation Oil is recommended for use in opposed piston engines. It can replace Commercial Grade 65, 80 or 100 single-grade engine oils with no sacrifice in performance.
//cdn3.bigcommerce.com/s-qm2r4/product_images/uploaded_images/phillips-logo.jpg
Click on a product category below to see the products that are available.