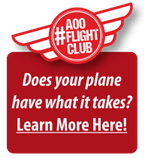 Multi-Grade Break-In Oil
Multi-weight Oil for engine break-in is used in opposed aircraft piston engines but may also in some cases be used as an engine oil for normal operation. In these cases, be sure to check with OEM specifications and product data sheets.
25w-60 aviation oils are recommended for engine break-in but may also be continually operational until TBO – these oils are classified here due to their viscosity at operating temperature which is equivalent to an SAE 60 oil, or Aviation Grade 120 oil. Again, consult with OEM specifications and PDS to determine if these oils fulfill the same specifications as the oil your engine calls for. In the case of these oils, they fulfill the following performance specs:
Teledyne Continental Material Specification MHS-24B, SAE Standard J1899, Pratt & Whitney Service Bulletin No. 1183 Rev. U, Avco Lycoming Material Specification No. 301G, U.S. Military Specification MIL-L-22851D (obsolete) for additive treatment.
QPL Approval Numbers: D07L1-25W-60 (X/C 25W-60).
If you have any questions, please call us at 1-855-899-7467.
Click on a product category below to see the products that are available.